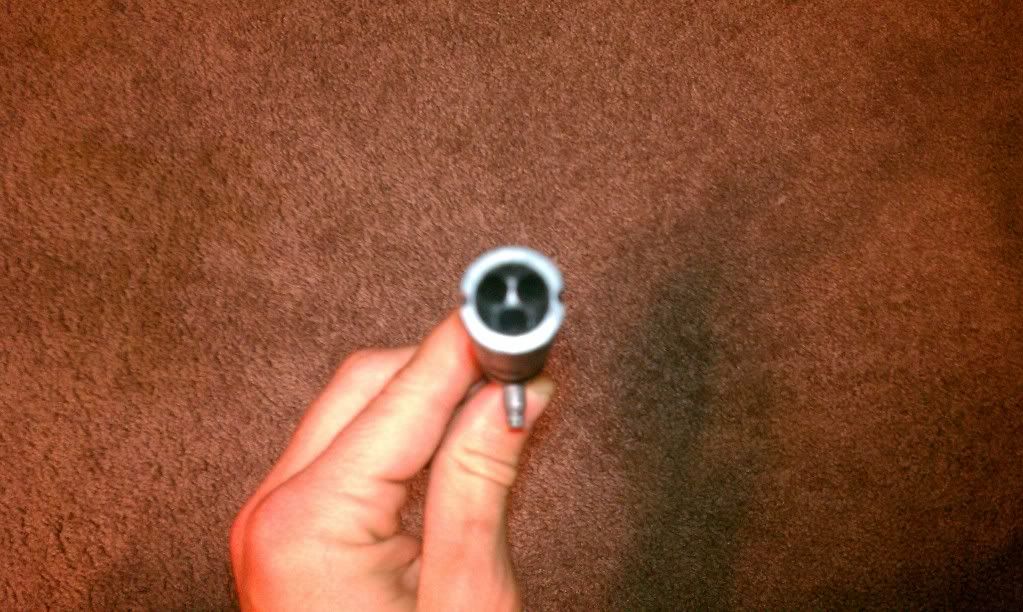 No idea what this bolt is (was hoping someone could tell me).
It has the same shape as the SupaFly bolt, but it's a single peice of delrin, as opposed to having the annodized aluminum bridge in the middle. It's also got a D on the pin and the back end.
Any ideas? Came out of a GZ timmy that i bought years and years ago (2004, i believe).