I've come to the conclusion that Mag-Fed play is not for me. So, I'm looking for another pump. SPRING FED IS ESSENTIAL (for pump and pistol, no more rock n' cock for me) PGP, Phantom, Electros, Mechs, Old, New, ANYTHING!
I AM DOWN TO 1 MAG. PRICE OF $180 INCLUDES GUN AND ONE (1) MAGAZINE
I WANT A TRRACER
Marker: Tiberius Arms T8 Pistol
Condition: 8/10
Color: Black
Upgrades: None
Known Problems: 1 Detent, (no rollouts even still) and minor scuffs here and there
Asking Price:
$280
$220!
$180
Shipping Options: USPS Flat Rate to lower 48
Trades of interest: ANY
Location of item: Dublin, CA 94568
What is Included: Marker and
1 mag!
*note* I do have a bum mag with no ball follower and the end drilled out with PVC on the end. Failed extended mag project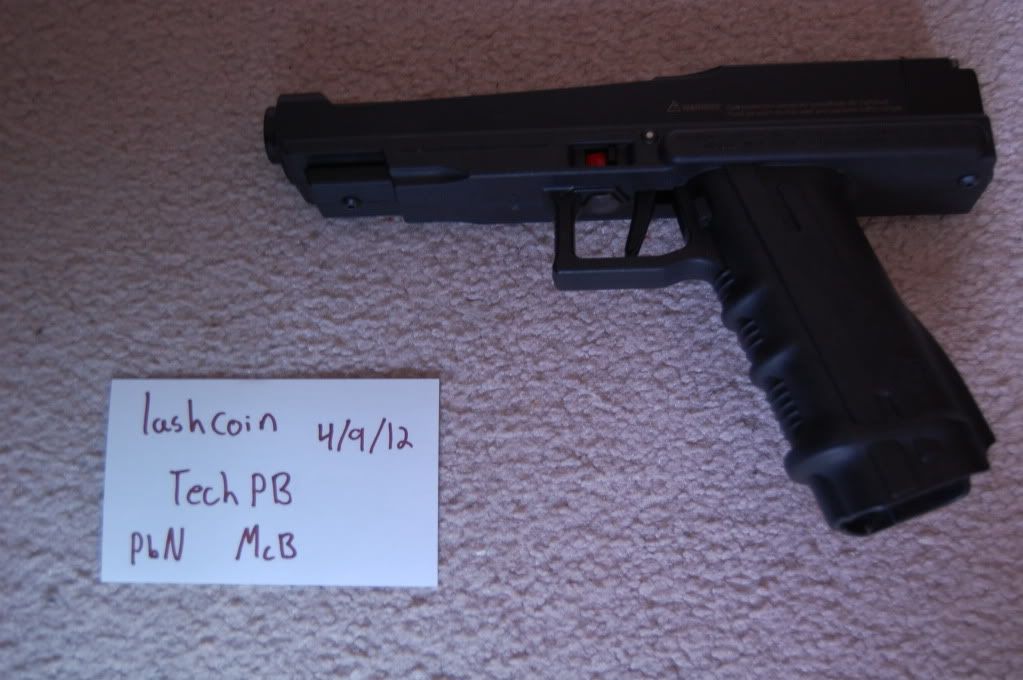 Edited by lashcoin, 16 April 2012 - 11:05 PM.