First up is my Disruptive pants, great padding, very breathable. But unfortunately it is too long in length for me.Item: Disruptive PantsSize: Large
Condition: 8/10
Problems: Wear on the right knee from sliding, Small hole in right pocket, can be sewn.
What is Included: Pants
Payment Options: Paypal, Money Order
Shipping:Usps Flat rate
Item Location: Bay Area
Price: 60$ shipped and pp'd 50 shipped and pp'd!
Trades: Prophecy.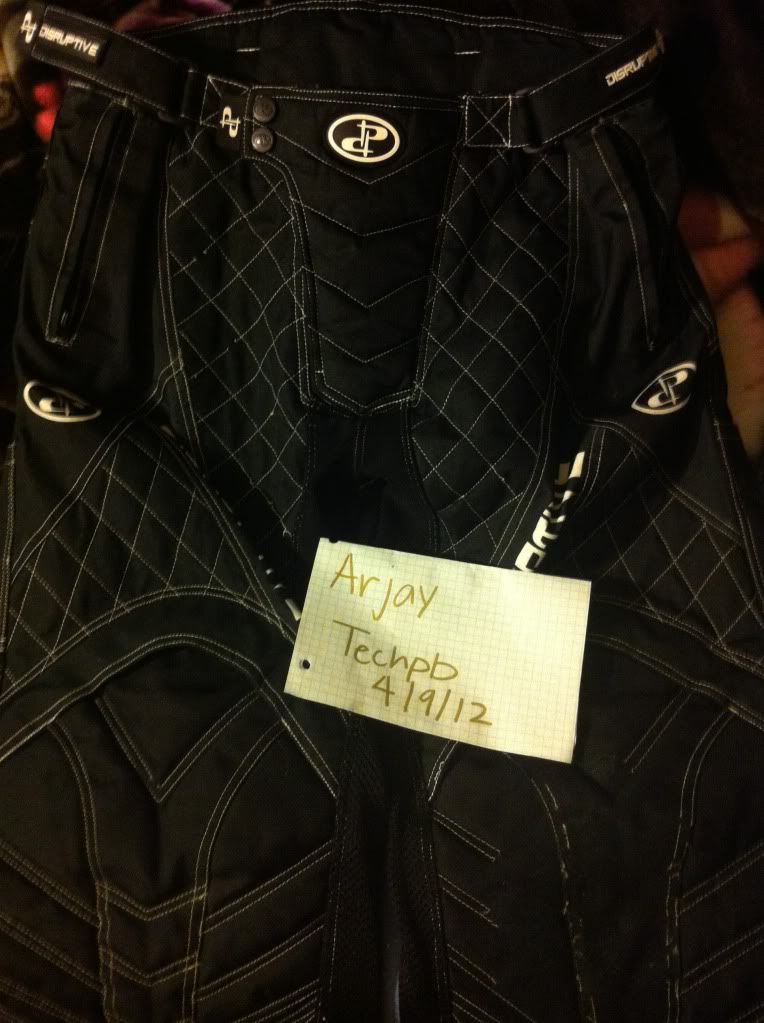 * Padded Heavy Duty Ballistic Knees
* Key 5-way stretch zones: A more ergonomic fit that was developed to maximize maneuverability when you get stuck in those tight spots...
o 1. Stretch crotch
o 2. Stretch thighs
o 3. Stretch lumbar
o 4. Stretch hamstring
o 5. Stretch Knees
* Large Belt loops: Don't like adjustable waist straps? Then sport your favorite belt.
* Adjustable waist straps: For that perfect fit! Without the bulk of a belt.
* Diamond Stitching: We decided to reinforce our pants with style.
* Padded lumbar support: The improved low profile design supports the pack and lower back, keeping the pressure off your spine and reducing pack movement.
* Stretch lumbar zone: A large rear lumbar stretch zone enhances player comfort and agility by providing the perfect degree of stretch and movement
* Double and Triple Stitching: These pants are built to last for years of play.
* Kevlar Reinforced: In our efforts to build indestructible pants we even reinforced key areas with Kevlar.
* Breathable Mesh: We live in Arizona so this was important! Large mesh venting panels behind the cafes, all the way down the inner leg, and behind the thighs help expel warm air and keep the "boys" cool.
* Padded Crotch: Perhaps the most important part of any pants. We added plenty of protection.
* Squeegee pockets: We know there are several different squeegees on the market. So we added two low profile foldable squeegee pockets and even added the straight shot pockets as well.
* Adjustable Cuffs: For those of you who like a tight cuff, the adjustable ankle cuffs allow the perfect fit for any type of cleat.
* Zippered Legs: We added a 9 inch zipper at the cuff to allow you to make those adjustments to your knee pads without dropping your pants or you can even take your pants on and off without removing your shoes!
* Extra Wide legs: If your like us then you are sick of having to buy a larger size pant just to fit your legs. We made them nice and baggy but tapered them fit perfectly.
* Zippered Pockets: Stop losing your sh*t. This feature was by popular demand.
* Added length: Have you ever bought a pair of pants that fit perfect in the waist but was to short in the legs? We have to. We added an additional 1.5 inches to the legs. No high waters here!
* Pod Loop: We conveniently added 1 pod loop, for those recball days where you don't need a pack.
* TRUE TO SIZE FIT
Item: Flying skull Sandana
Size: Wrap around
Condition: 8/10
Problems: nothing
What is Included: Sandana
Payment Options: paypal
Shipping: Usps flat rate
Item Location: Bay Area
Price: 35$ Shipped and pp'd
Trades: Prophecies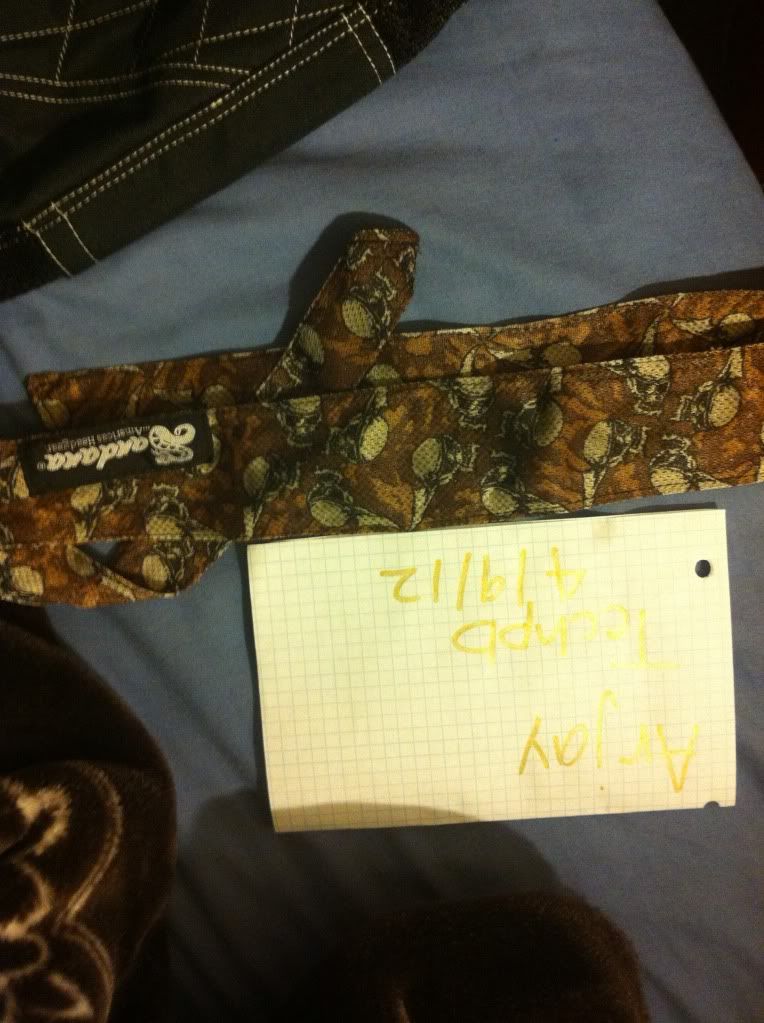 Edited by Arjay, 16 April 2012 - 07:57 PM.