Team PAIN is a small, sneaky, run and gun squad. We rely on teamwork, speed, stealth, endurance and aggression. We enjoy the multi-dimensional aspect of scenario games as they offer us space and time to employ a range of tactics in pursuit a variety of objectives. We also enjoy pump and limited paint play.
Our members are from lower NY, NJ and PA. We usually play at fields within a three-hour drive of NYC.
We're not interested in scenario politics, chasing after awards and sponsorships, touting ourselves or talking smack.
We're out to have serious, hard-core fun, yet we recognize this is a recreational sport.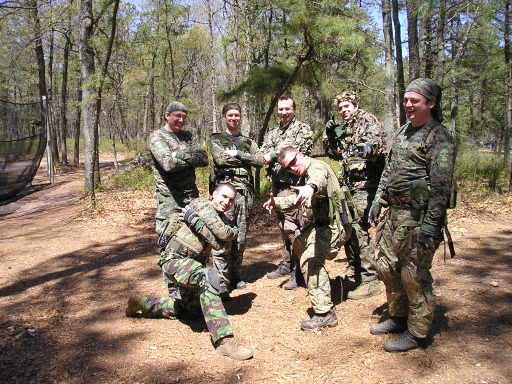 This is an adult team. We have professional and family responsibilities. Our schedule is relaxed. Our playing intensity isn't.
The team is being kept small and recruitment is selective to ensure a good fit.
We value: Honor, Integrity, Teamwork, Tenacity and Sportsmanship.
If interested, pm me for further details or get us on FaceBook (link in my sig)
------------------------------------------------------
Edited by shadow one, 11 April 2012 - 11:03 PM.