NOW CONSIDERING TRADES!
No low-ends though please.
Hey all,
Well, it's finally happening; I'm selling one of my Phenoms... (Sniff!)
Actually, I've really enjoyed this little number, used it all Winter to great effect, and even recently at PRZ. Here are the particulars:
Marker:
Tippmann X7 Phenom (Electro)
Condition:
8/10 cosmetically, 9.5 mechanically (I take extra-good care of my ladies)
Color:
Black of course (but see below)
Upgrades:
TONS:
Tippmann Commando Air-Thru Stock
Tippmann XP5 Shroud
Tippmann Straight 9mm mag (LNIB, never used)
Tippmann Curved 9mm mag
10" J&J Ceramic barrel
Rufus Dawg Grip Cover (either grey or green, buyer's choice)
Metal H&K 416 rear drum sight
TechT MRT Bolt - Bad Karma edition & Phaze5 Cyclone fitting
Fully upgraded Cyclone feed system (RAP4 squishy paddles, metal ratchet, axle, piston arm and QEPH).
TechT Stainless Steel Valve Pin
X-Board mod. This upgrade is AWESOME! Same functionality as the regular Phenom PLUS extra modes like Burst fire adjustable 2-8 shots, Full Auto no safety shots and RoF adjustments up to 30 BPS!!!
Known Problems:
None
Asking Price:
$550 Canadian, PayPal only
Shipping Options:
Canada Post or USPS.
Trades of interest:
Prefer $, but ask, you never know. I'm not in the market for anything low-end though (Azodin, Tippmann mechs, GoG, G3, you know what I mean), even with $ added.
Location of item:
Ottawa, Ontario, Canada
What is Included:
The Phenom, all the upgrades listed above PLUS the large Tippmann barrel sock, The air-in-grip parts (all of them), the stock barrel, stock Cyclone parts, stock back cap, stock mag, stock front shroud, a bunch of extra different front sights AND a set of McNett self-adhering Winter camo tape, each piece cut to measure and labelled as to where it goes on the marker.
Photos and a shooting video: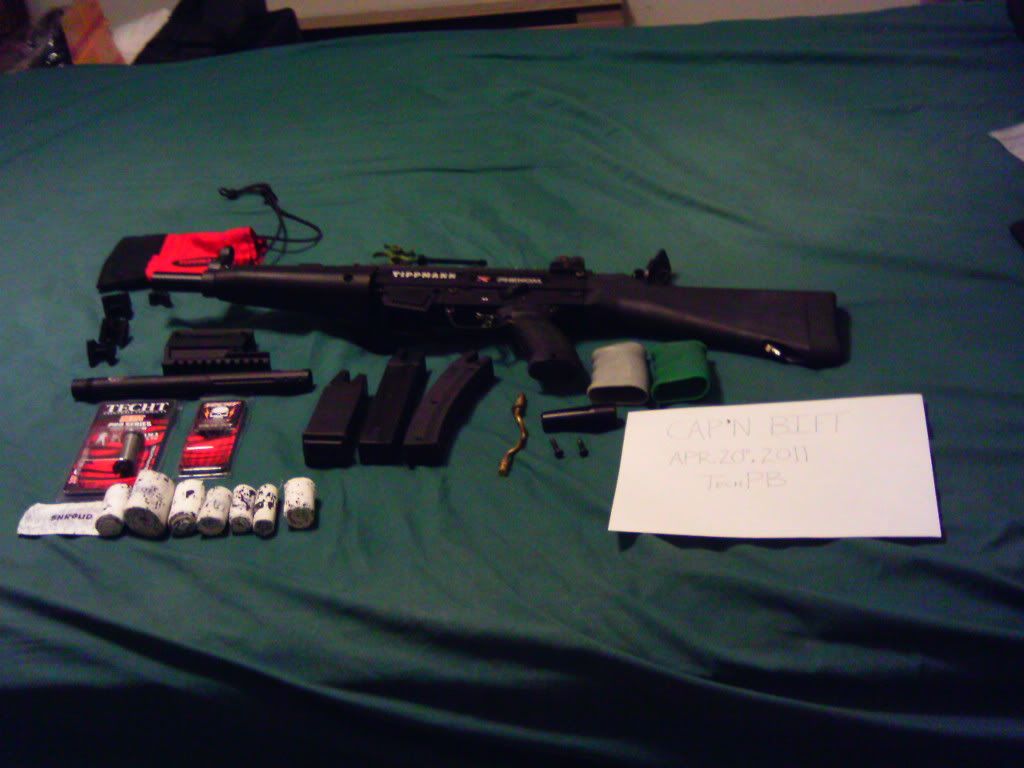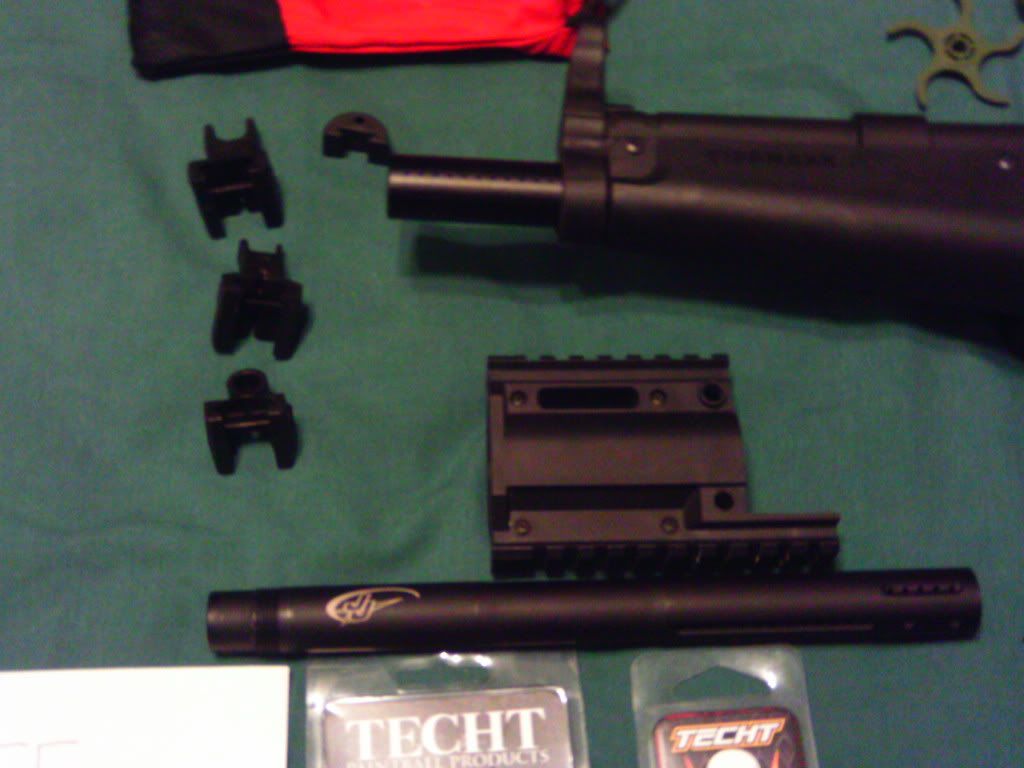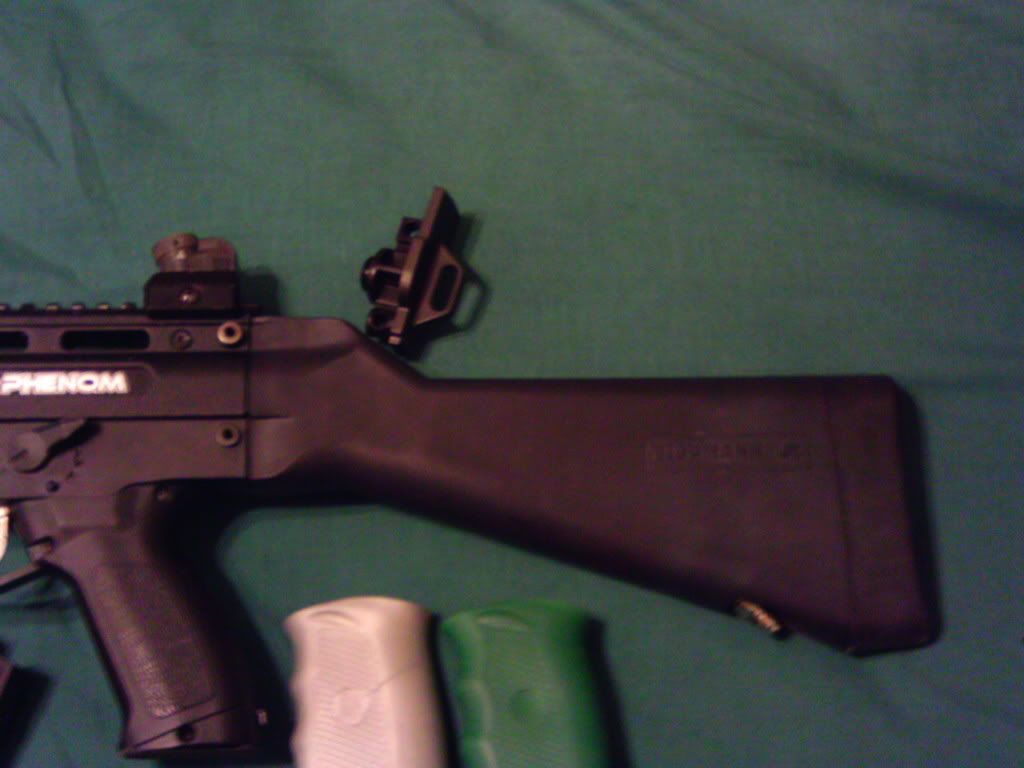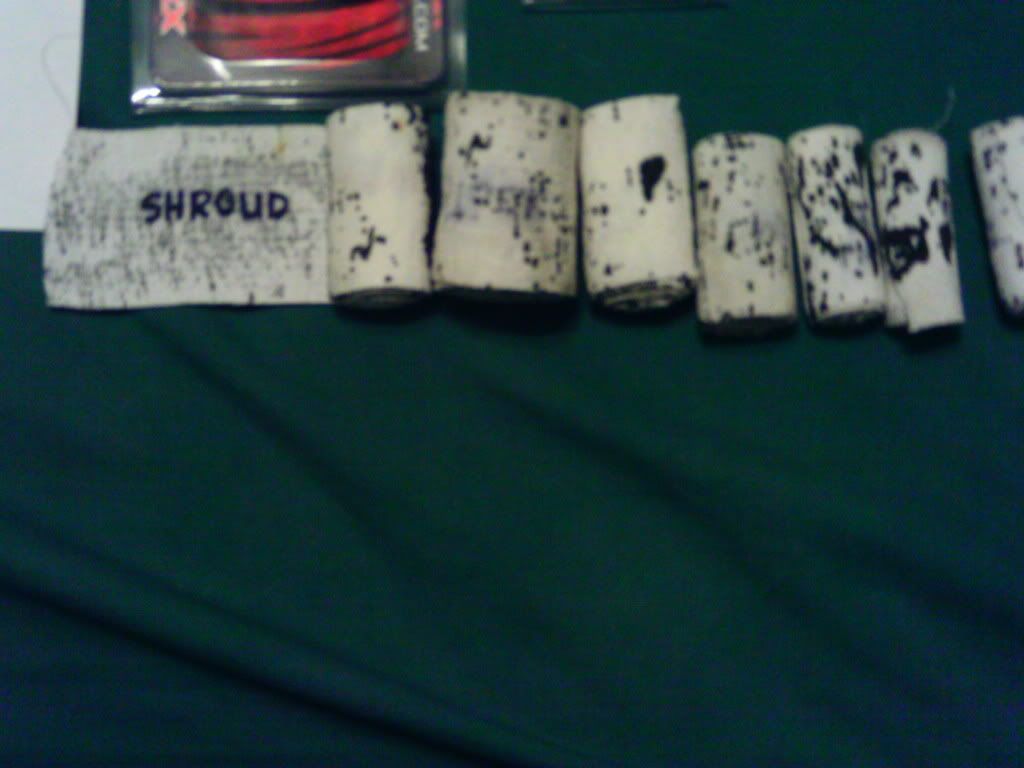 Shooting Vid
Edited by Cap'n Biff, 01 May 2012 - 05:06 PM.