heres my dp e1 project ive been working on and finished, i recently started getting into paintball again after a 2 year break, did some trading with the gun i still had i ended up with a dm8 that i sold for approximately 500$, looking around i saw the dp e1 and i really liked it, i saw the g3 back before i took my break i didnt really like the look, but the e1 just cought my eye immediately and this is the end result, it kind of reminds me of an angel a1 which are dead sexy. i am extremely happy with it, shoots paint straight and smooth its probly the lightest setup ever also. the gun was 1 lb 14 oz stock so with the aftermarket parts its probly down to 1.5 lb. as to people concerned about the asa, i was abit skeptical about it to b4 i bought it but really it doesnt effect performance at all, its just piece that lets air thru, even it was removable i wouldnt upgrade it, well maybe i would get a cp asa just cuz i like matching parts lol but nonetheless it does what its suppose to do.
list of upgrades and prices
techt engine and techt lube 80$
stiffi mf .687 70$
cp gen 3 reg 60$ <- not at all nessesary, stock reg is just fine, cp reg is actually a bit heavier but i like where the elbow/macro is located, feels better.
cp feedneck 30$ <- best feedneck for this period.
ape led board 50$ <- didnt want oled cuz u have to mod the grips it comes with and i rather like the stock grips alot more.
dp e1 190$
total 480$, everything i bought brand new besides the cp reg i got from bst
shooting vid
http://www.youtube.c...h?v=NxRz_Ybyo0o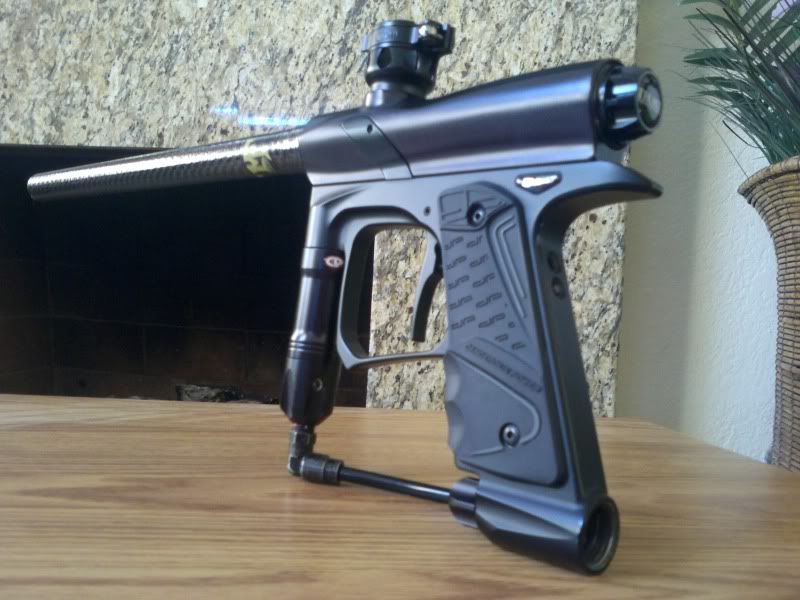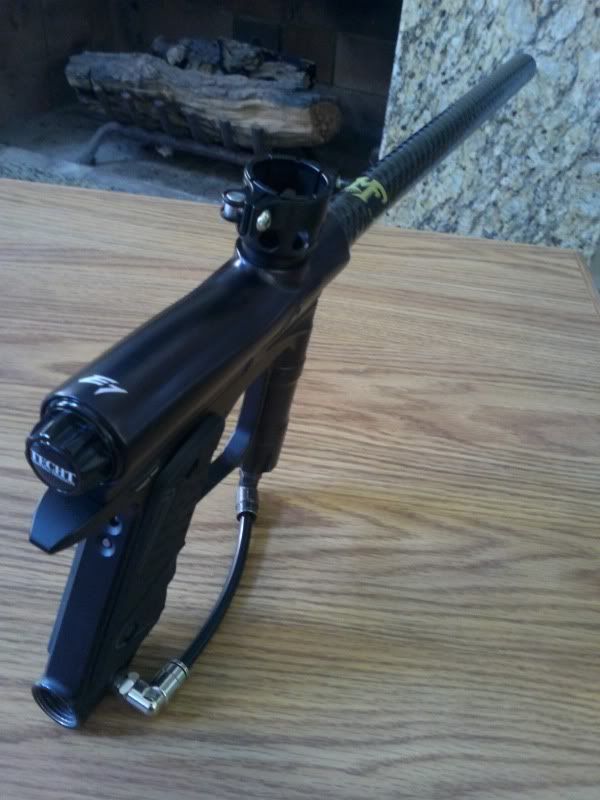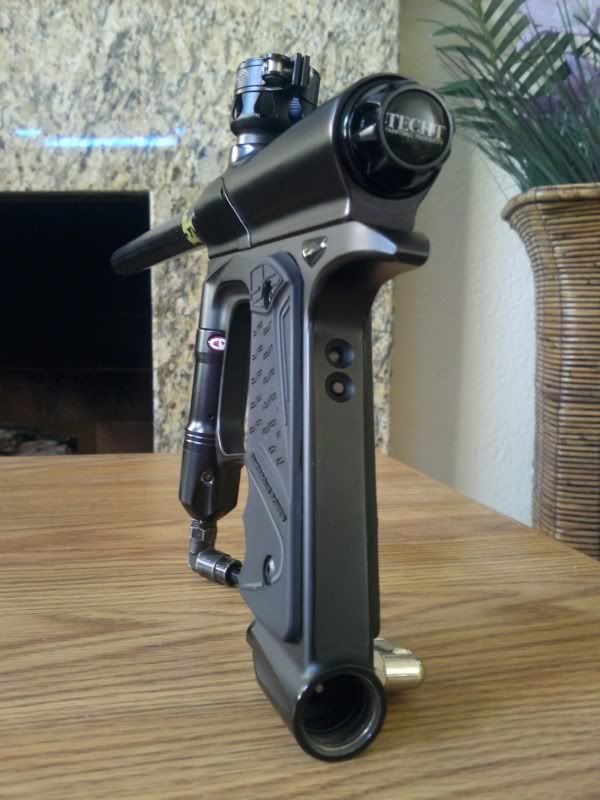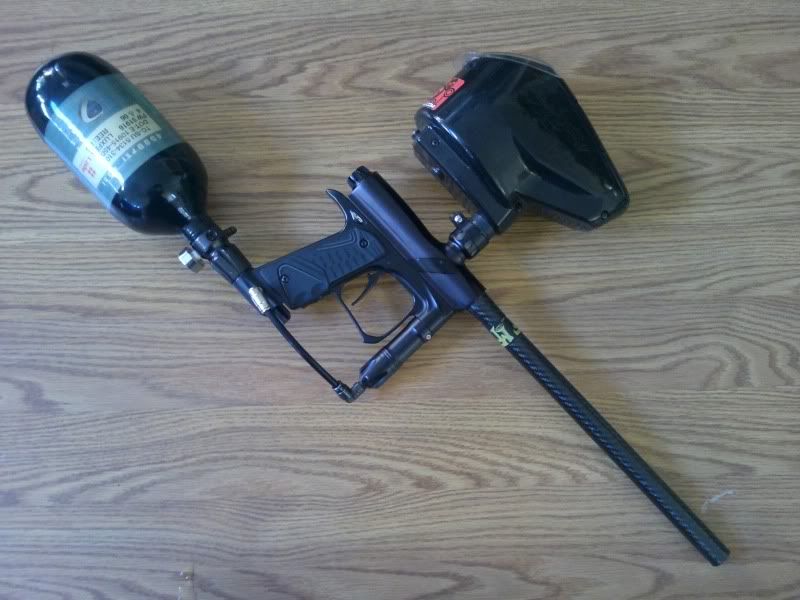 dangerous power e1