Hey TechPB, I literally have a perfect condition Arsenal 1.5 for sale of trade.
Marker: Arsenal Luxe 1.5
Condition:9.9/10
Known Problems:None
Color:Dust Black/ Gold
Asking Price: 1150 CASH OBO TRADE VALUE: 1350
Upgrades: NDZ two piece can optional add $50, Violent Products Trigger add $30
Shipping: I'll pay for USPS Priority w/ Delivery Confirmation, anything else and you'll pay for it.
Included: Case, Marker, Barrel, freak insert, lube, allans, and some orings. NDZ two piece can: add 50.
Trades of interest:
Anything plus a lot of cash
Luxe 2.0 straight
Macdev Clone GT straight
Location: Petaluma, CA
Now for the beautifulness: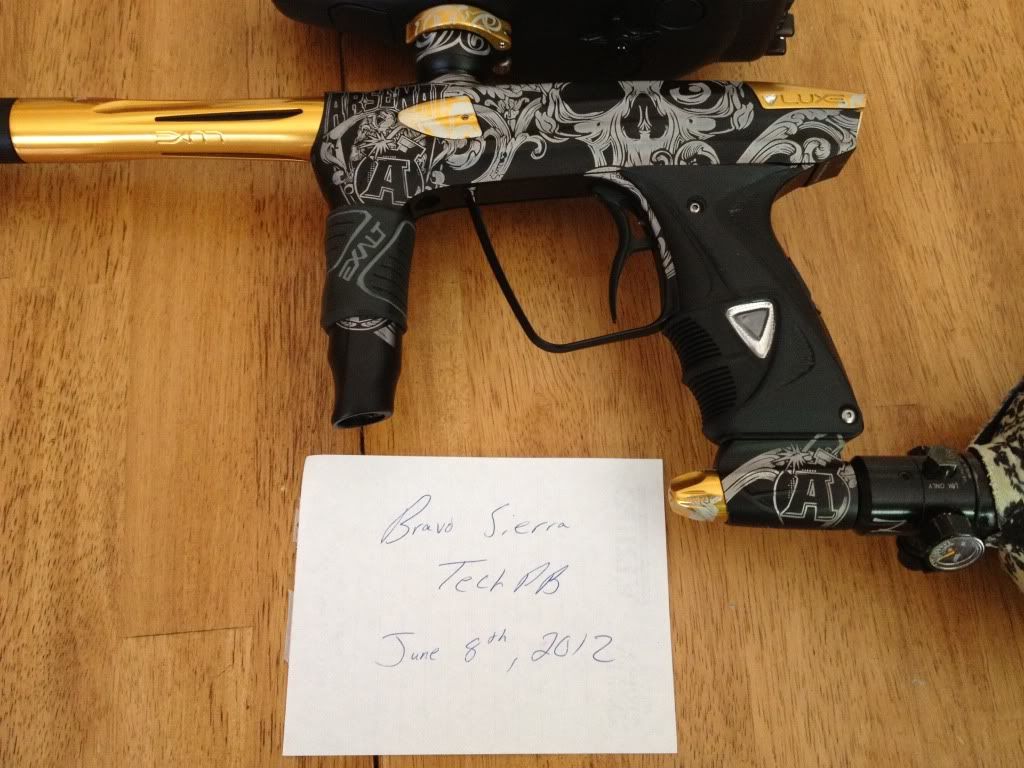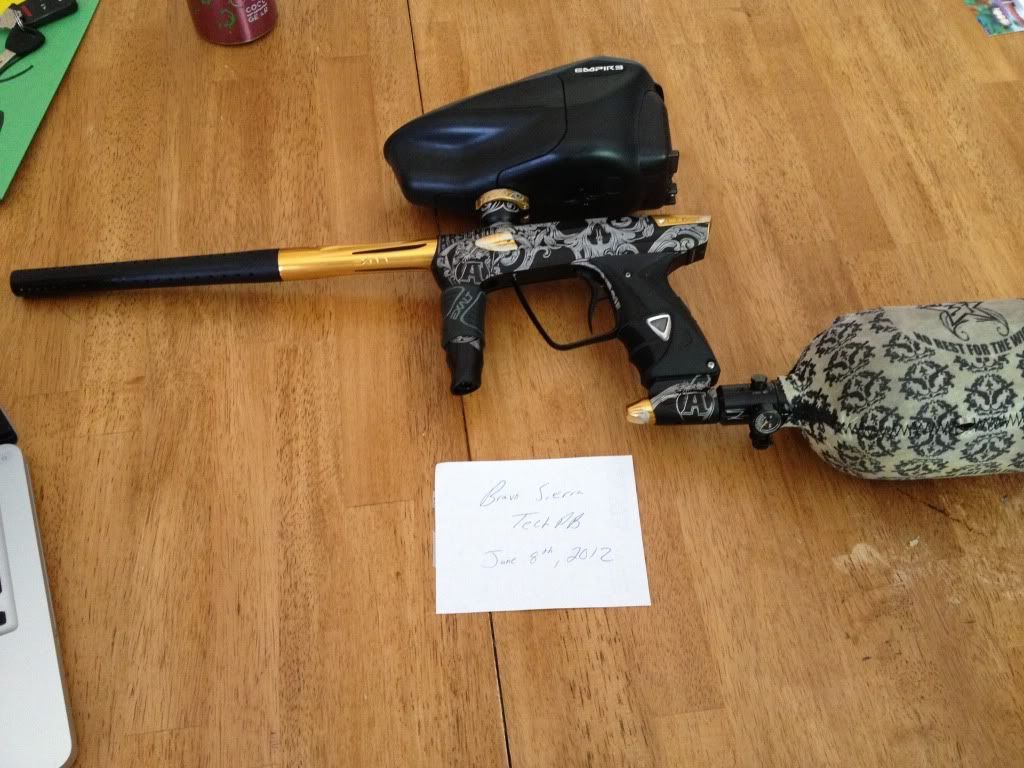 Edited by Bravo Sierra, 16 June 2012 - 12:20 PM.