SOLD TO DRAGON1291
MODS PLEASE CLOSE.
SOLD SOLD SOLD SOLD SOLD!
Got a Bob Long Protege up for sale or trade. No mechanical issues. Shoots great. Looking to try something newer or different.
Marker: Bog Long Protege
Condition: 8 out 10
Color: Silver with black
Upgrades: Clamping feed neck/ Bob long on/off asa. Has an eigenram but it doesn't work properly(rubber at the back came off) so I use the stock ram instead.
Known Problems: Some minor wear hard to see in the pics.
Asking Price: SOLD
Shipping Options: USPS priority with confirmation.
Trades of Interest: Axe, Angel SB, A1 Fly SE, Eclipse markers, G6R can add cash or Etek 3 AM or Spyder Electra:
http://www.techpb.co...howtopic=200721
Location of item: Guam - A tiny pacific island that happens to be a US territory so shipping to and from Guam is USPS domestic and subject to US laws. So think of it as shipping to Hawaii or Puerto Rico.
What is Included: Marker, exalt grip, stock feed neck, eigenram(doesn't work properly), stock ram(installed), and Pressure Tester. No barrel but can include a 16" CP 1 piece .689 black if needed.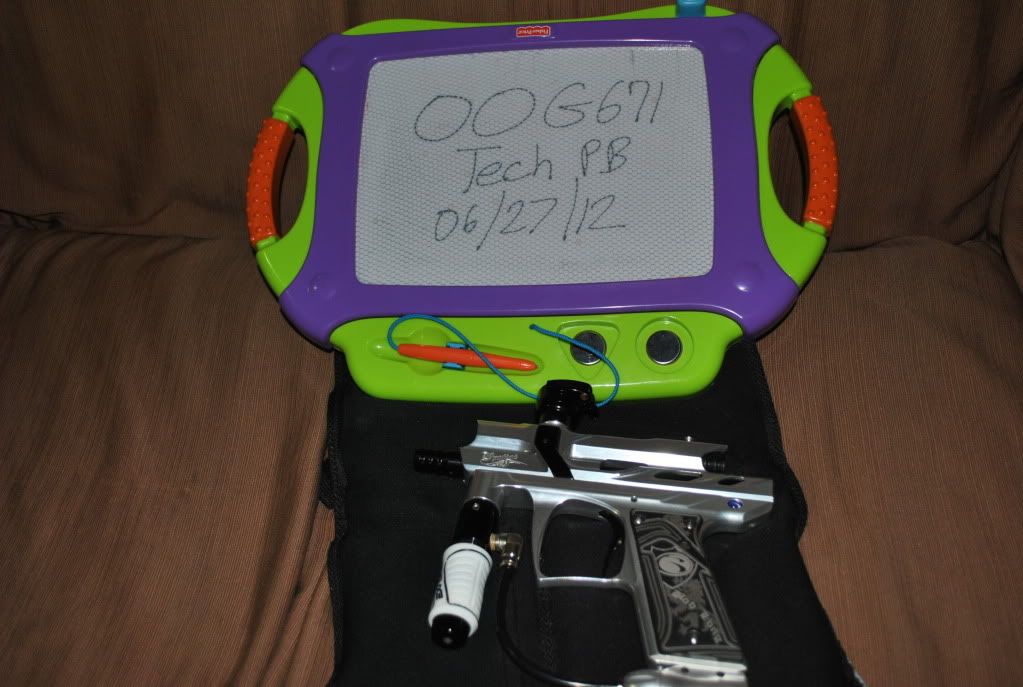 Edited by OOG671, 25 August 2012 - 02:25 AM.