Well, this project started with Borg's unfortunate death, and finally it is nearing completion. Just have to touch up and do some other finishing touches. But everything internally works as seen in the vid. Here is the vid and some pics.
Some specs beforehand:
21" gog tac barrel
Sp-1 breach
dual o-ring redz bolt
1951 Russian sks stock.
Bt springfeed 10 round.
Lee enfield trigger/triggerguard
Mechanical operation - no batteries, semi auto
http://www.youtube.com/watch?v=mCp1gBwYX8s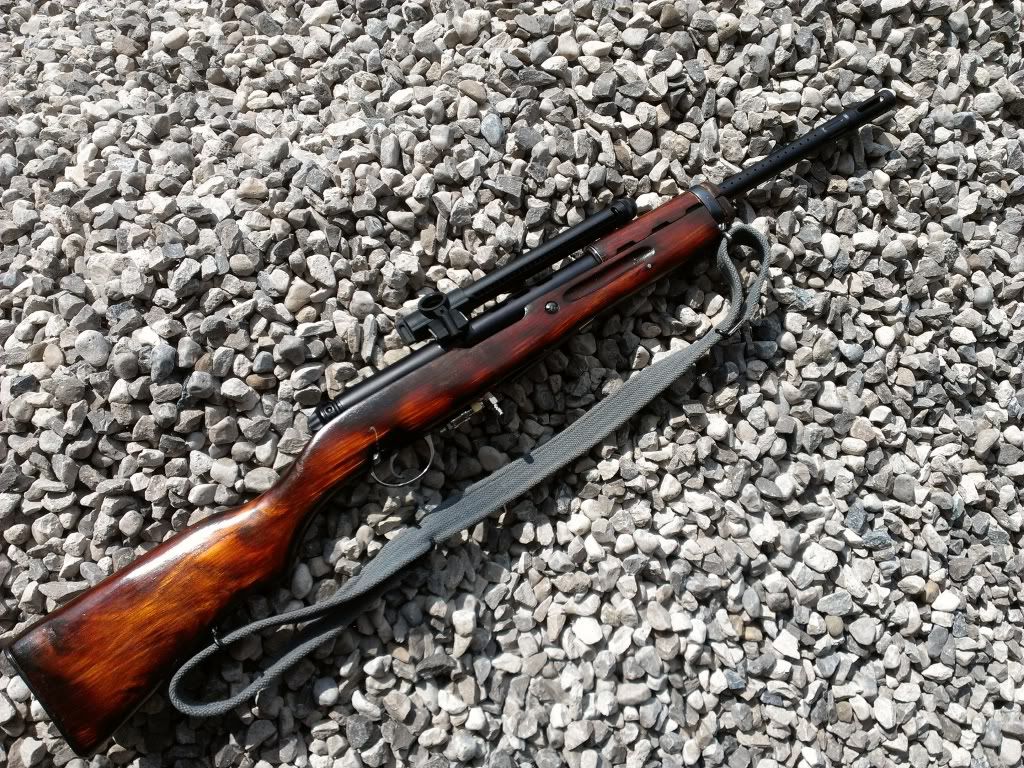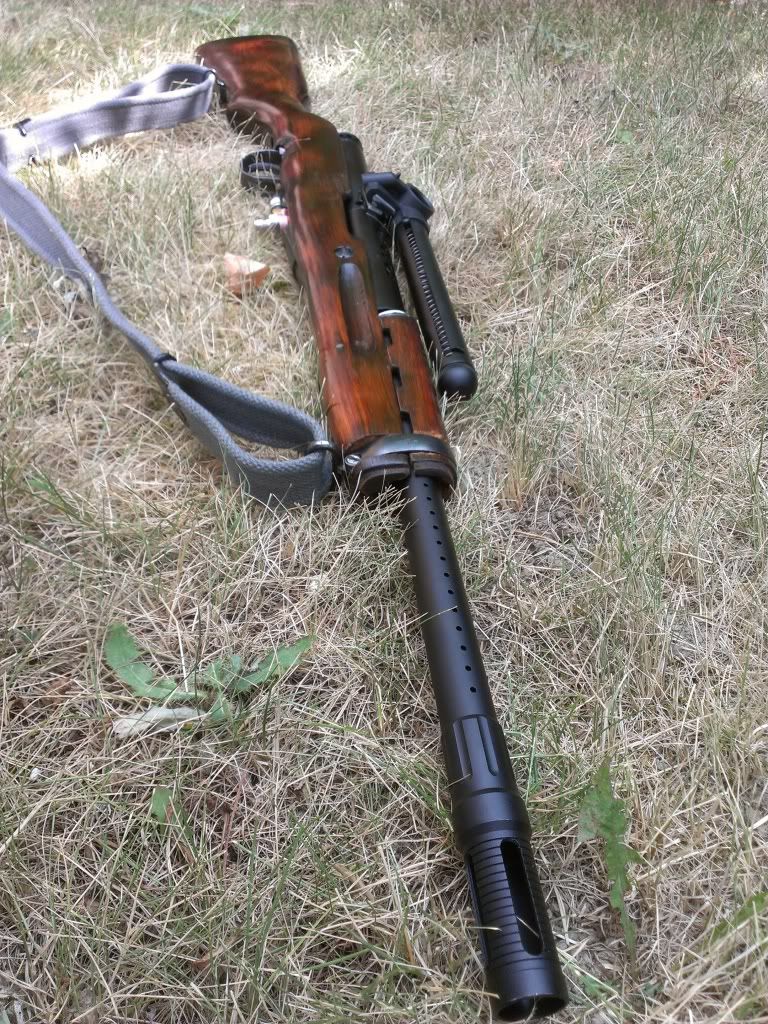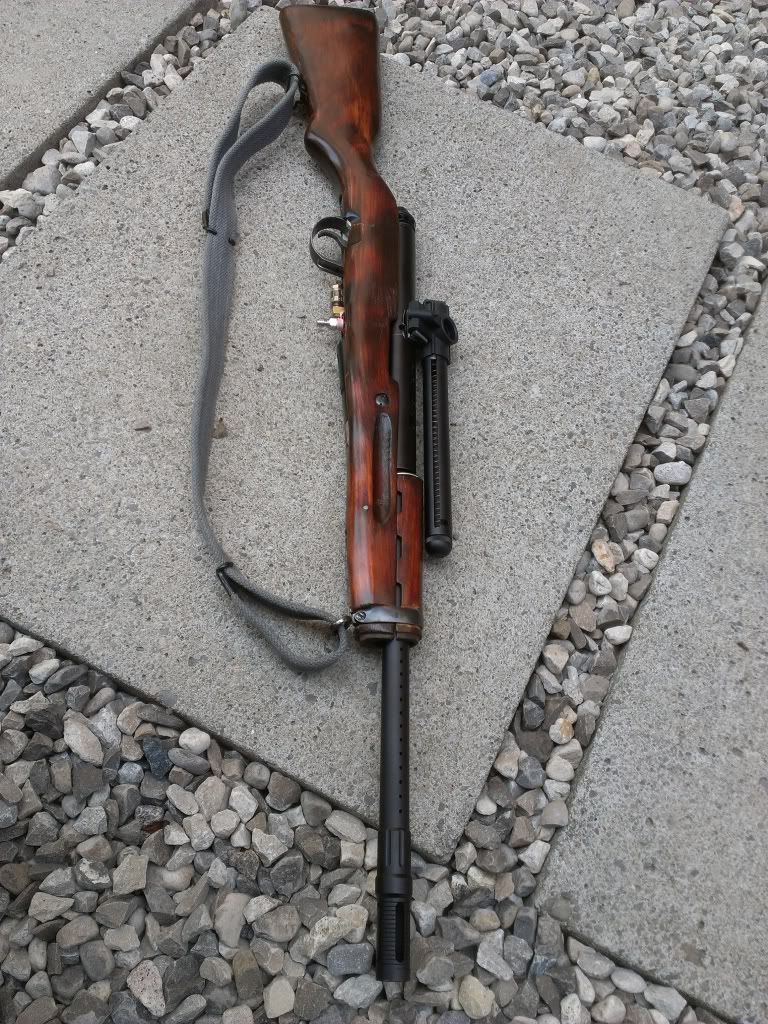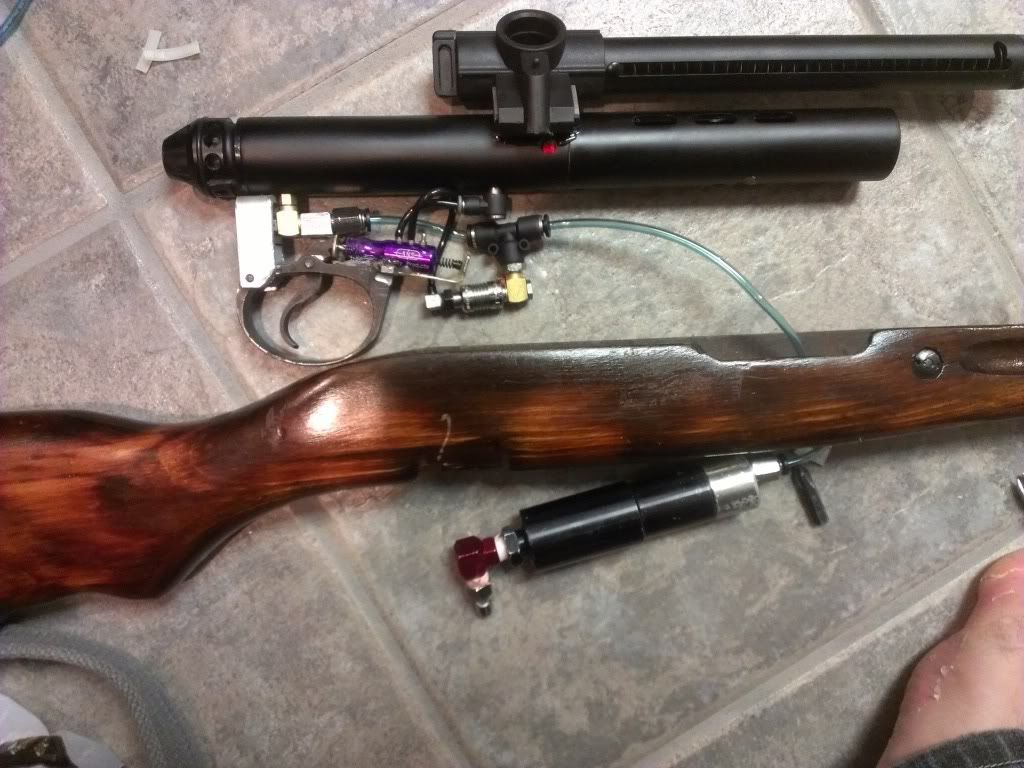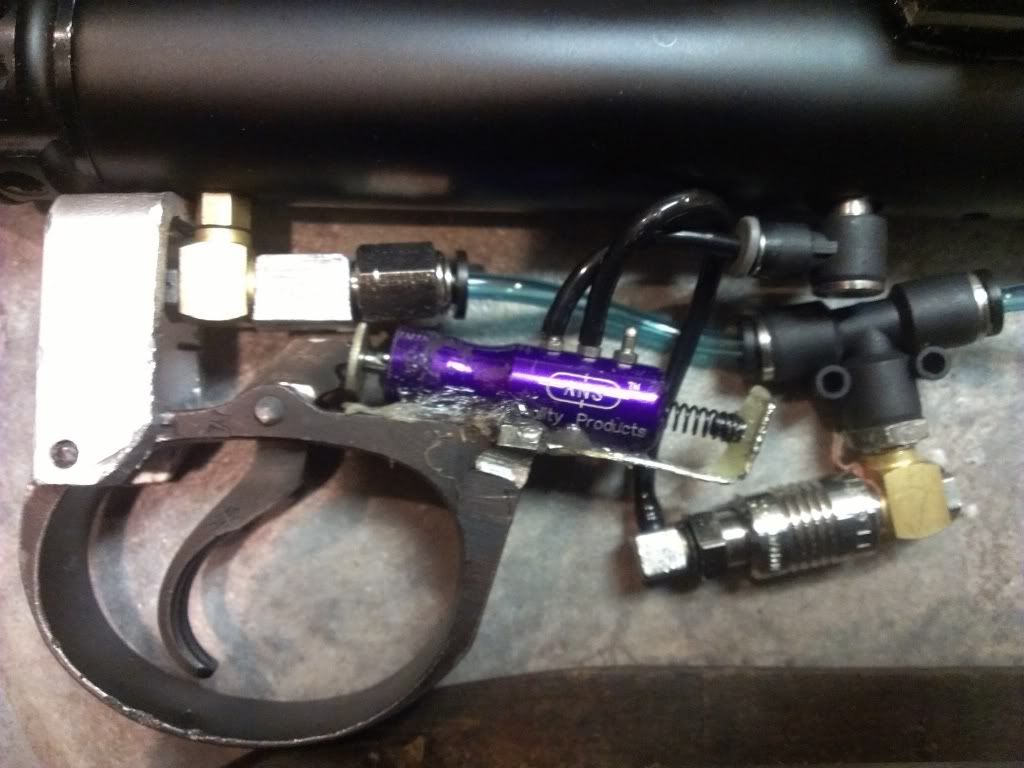 Here is a closeup of the internals. I used a cocker 3 way and blocked one of the ports. Sorry for the orientation of the photos. I tried to flip them in photobucket, but still show up as this here.
Update: got to try her today in the field. Enjoy!
http://www.youtube.com/watch?v=tnN2Ee4YMQY
Edited by Danny D, 30 December 2012 - 11:51 PM.