Barrel: CP Pro Barrel Kit
Bore size(s): .682, .685, .689
Condition: 9.5/10
Color and finish: Gloss Black
Barrel/tip length: 10", 16"
Threads: Autococker
One or Two Piece: Two Piece
Known Problems: None
Asking Price: $80 Shipped and PP'd
Shipping Options: USPS
Trades of Interest: Hoppers
Location of Item: Corcoran, MN
What is Included: 3 backs, 2 front, and a case
Hey all, have my CP Pro Barrel Kit for sale. Barrels are in great condition, with the only wear being on the end of the 16" tip.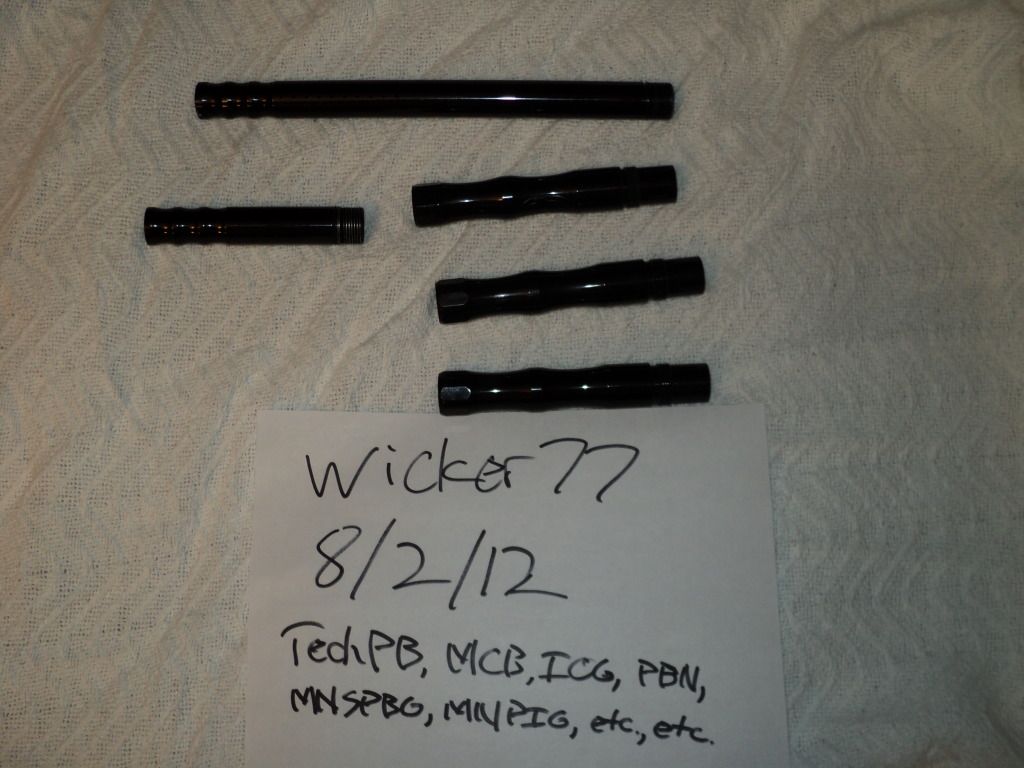 Thanks for looking! Anyquestions just ask!