I got this in a trade from
http://www.facebook....ndWarriorSportz
and it was in amazing condition!!! I'm in no hurry to trade/sell, just trying to see what I can get.IF YOU WANT A SHOOTING VIDEO THERE'S GAME PLAY FROM SUNDAY ON MY CHANNEL!
SOLD
Marker: Bob Long Vice
Condition: 9/10
Color: Silver/Black
Upgrades: None that I know of...
Known Problems: Missing one grip screw
Price:
Trades: Axes, DM9,
Geos. NO DP, Invert, SP, or pumps.
Shipping: USPS
What Is Included: Gun and Barrel
EYE CANDY!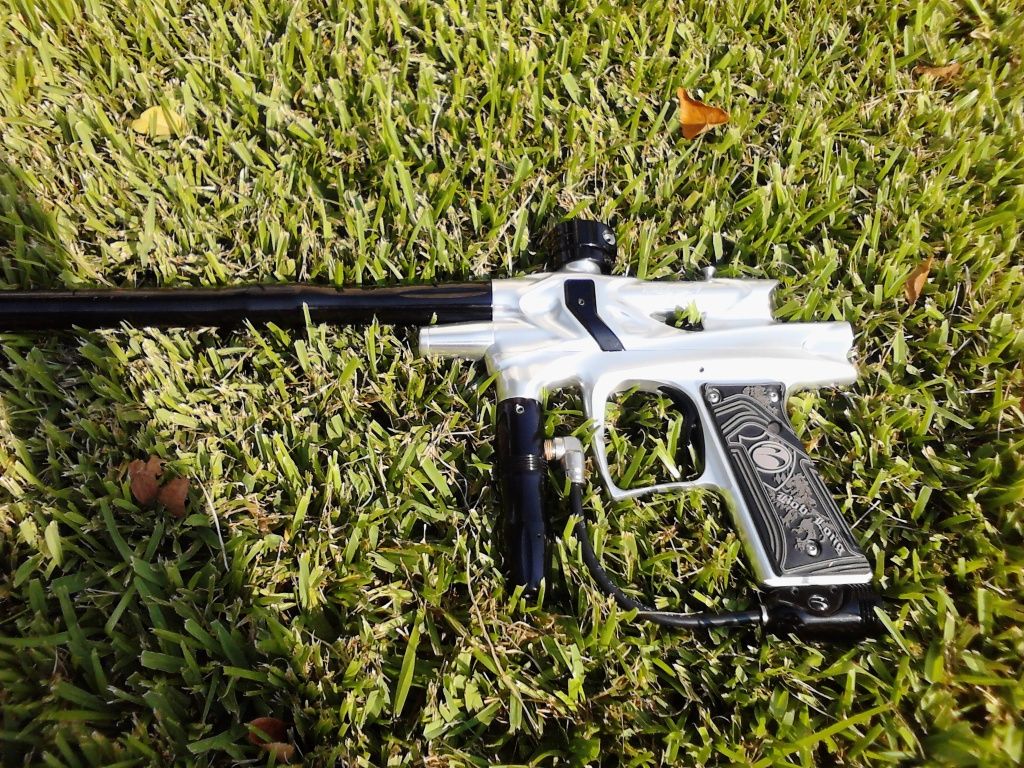 Edited by SublimeDPG4, 01 October 2012 - 05:05 PM.