Alright folks... I have a 2011 Proto Rail that hasnt seen much action. It has served as a backup to my trusty Etek 3 LT. I am thinking it has maybe had a case and a half thru it. Anyways it's adult owned and well taken care of.
NEW SHOOTING VIDEO AND PIC of problem fixed. hose popped off solenoid. It was covered by Dye's Warranty.

Marker:Proto Rail 2011
Condition: 9.5 out of 10 cosmetically. No scratches. 10/10 for performance
Color: Black
Upgrades: Stock
Known Problems: None
Asking Price: $225 OBO (it means make an offer)
Shipping Options: Buyer decides
Trades of interest: Make an offer. Will have more posted if anyone is interested in 3-4-1
Location of item: Gallipolis, OH
What is Included: Everything as if it were BNIB except barrel glove.... can't find it:(
Here are the photos: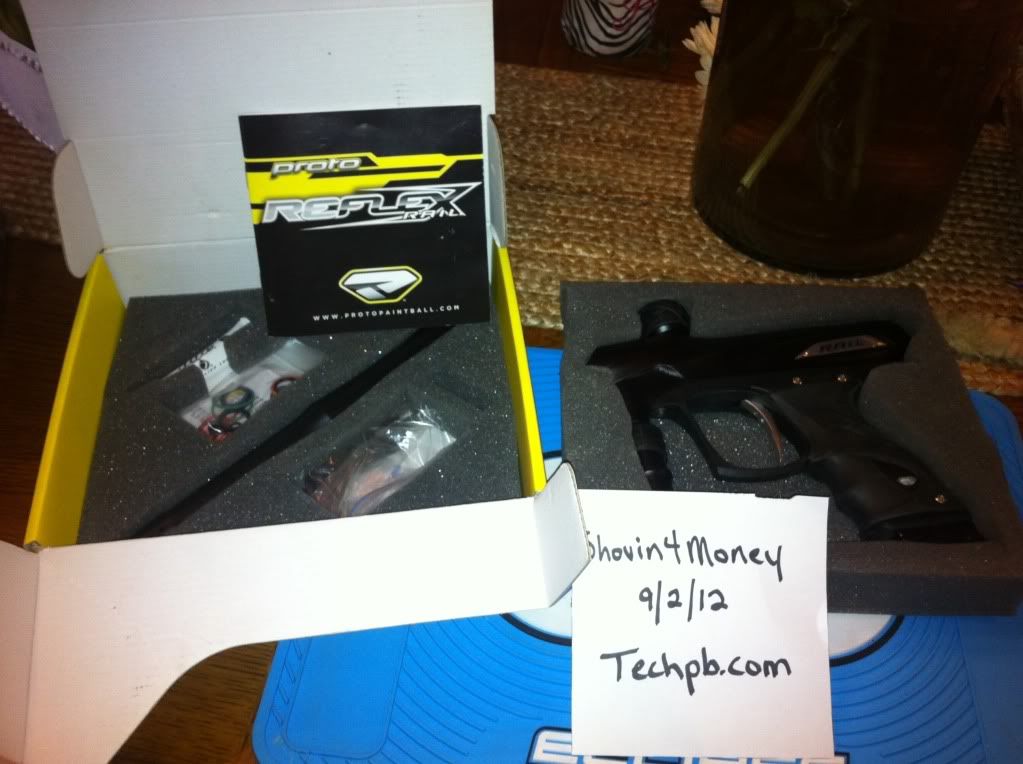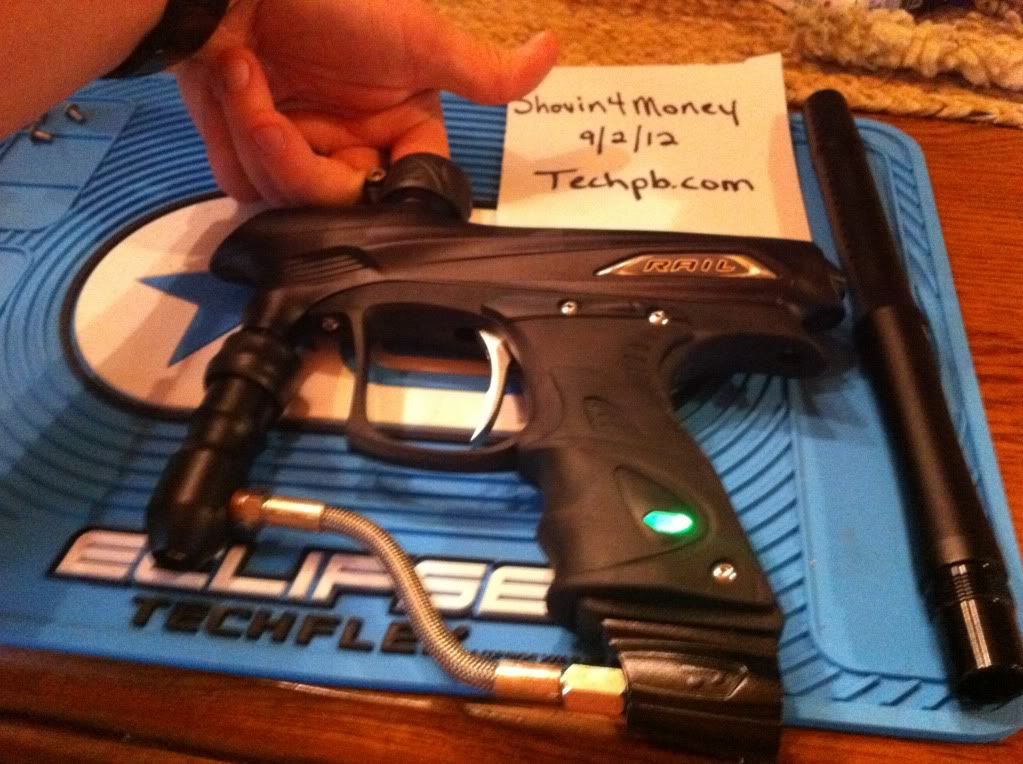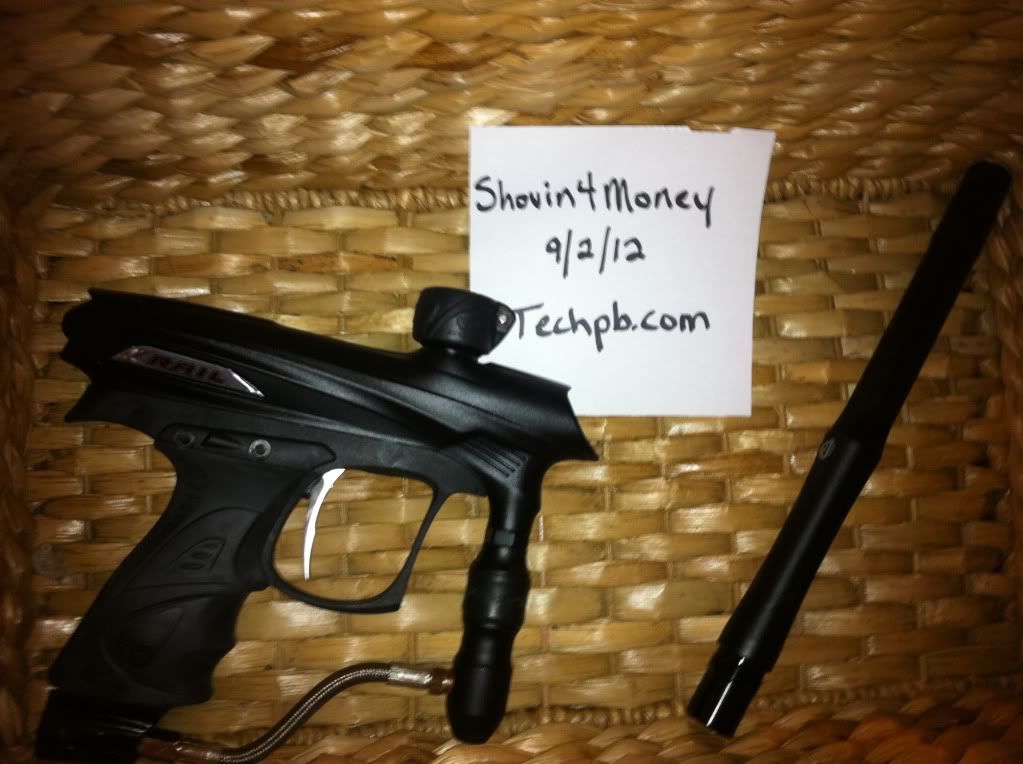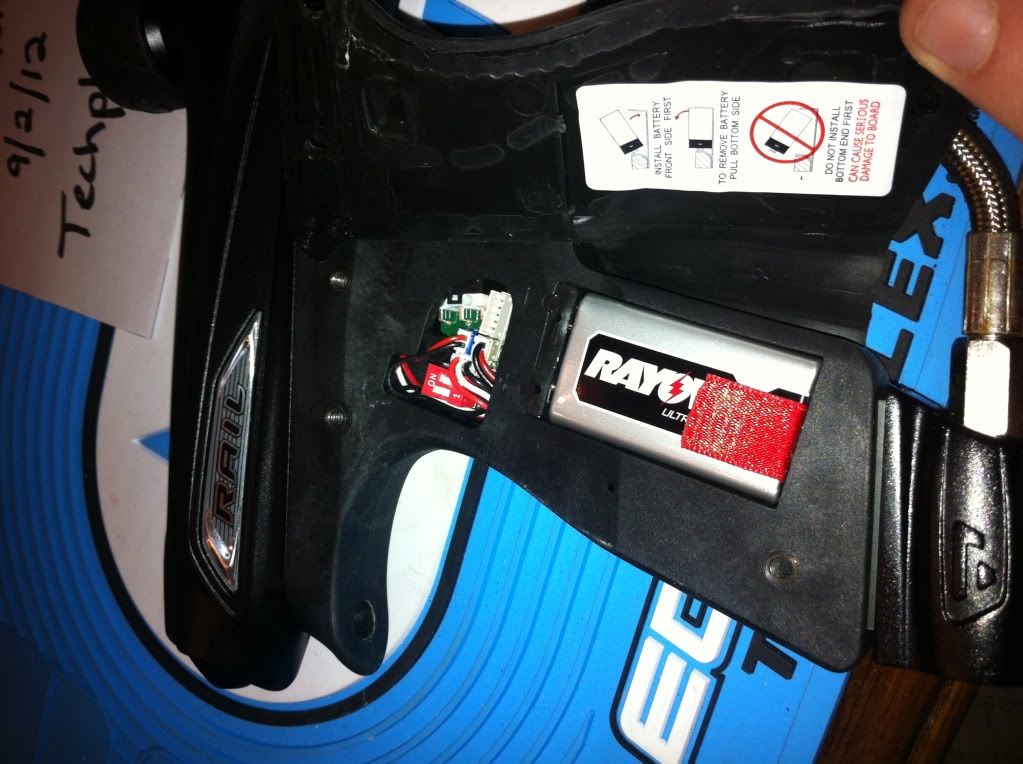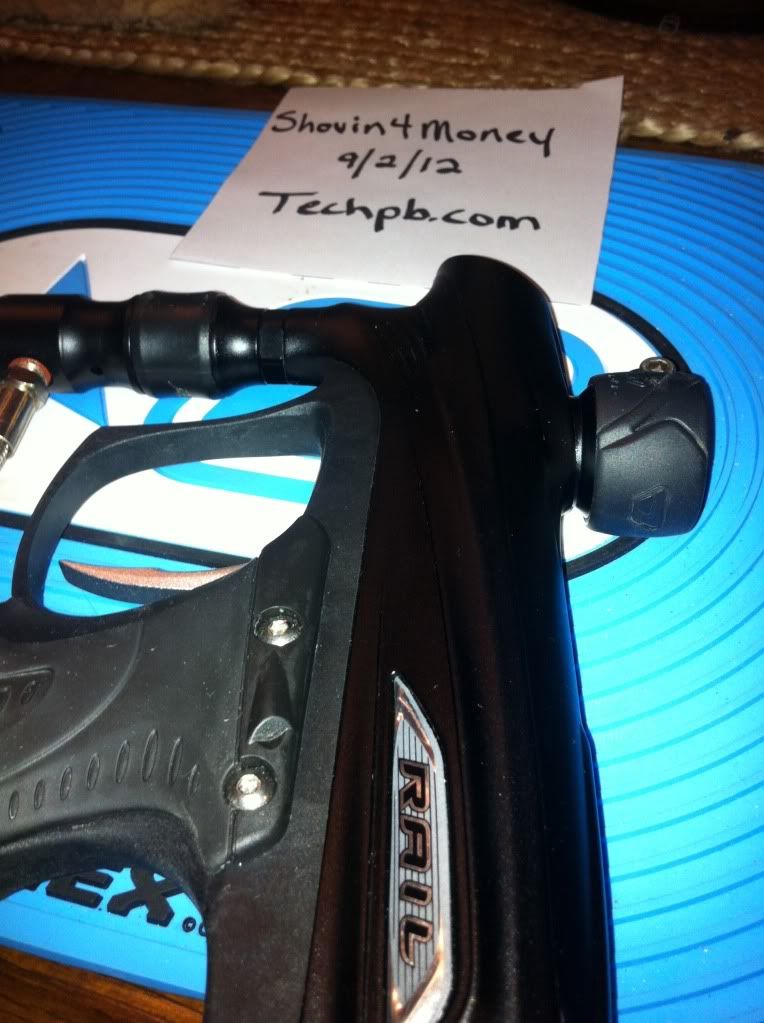 http://www.youtube.com/watch?v=9wA1gayqJtE&amp;feature=plcp<br><br>
Edited by Shovin4Money, 03 October 2012 - 08:08 PM.