well last night in chat the mods decided to change everyones names (for zero raizenz of course).
So its time to play
Guess That Member!
Its so easy! Im gonna put up a picture of 6 members who have had their names changed!
if you were in it and know who everyone is. Dont be a weenie and ruin it for everyone.
i will also put up 2 other pictures to help you guys out. Ok? here it goes.
this is just a list of all the names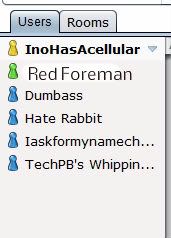 Here are 2 other pictures to help you out.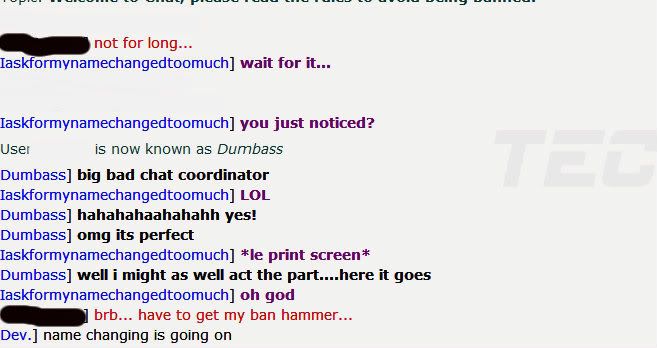 Edited by Baux18, 08 September 2012 - 09:04 AM.