Bob Long Vice: A reliable back-up marker for myself, never seems to let me down. If only I took a picture of the amount of breach wear this gun has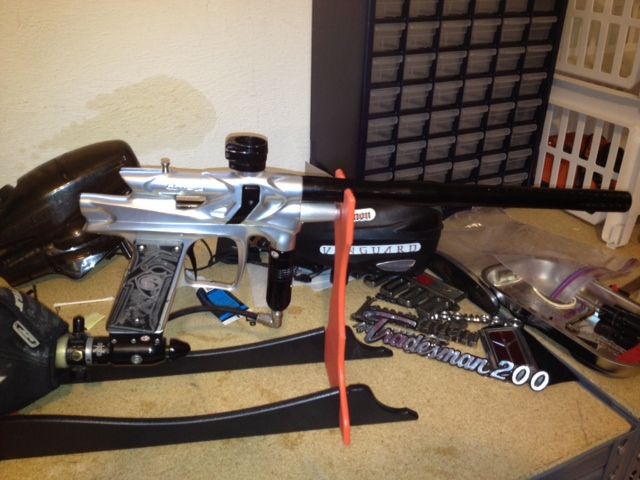 CCM Series 5: I bought this as mech ccm and swap a pump kit on it every once and awhile. The frame is just a regular 45 cocker frame so that I can run these grips on the gun, I have the original 86 frame and pneumatics still. The grips were made by: Sarge Morin
Brass Eagle Rainmaker: Just a fun marker to shoot.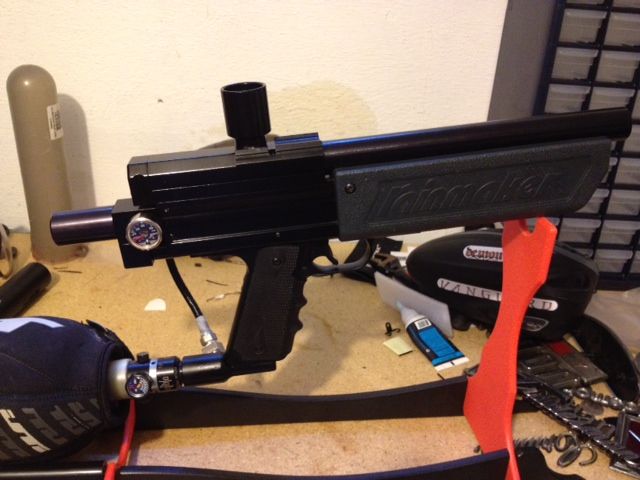 Hostile Creations Rogue: 1 of the first 30 proto-types released to players.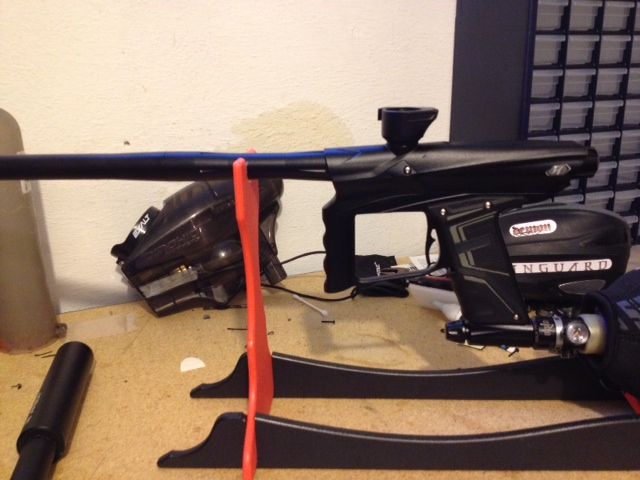 Peacemaker Phantom: Basically 2 phantoms on top of each other. 1 pump, 1 trigger pull, 2 shots. Pretty awesome.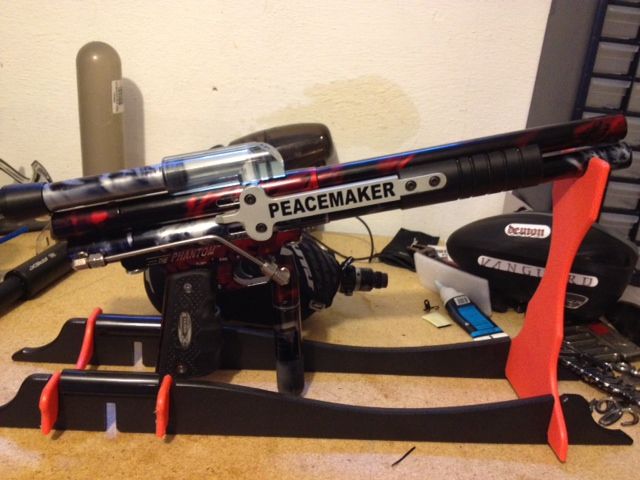 2013 Vanguard Demon: Smooth and efficient, all around great shooter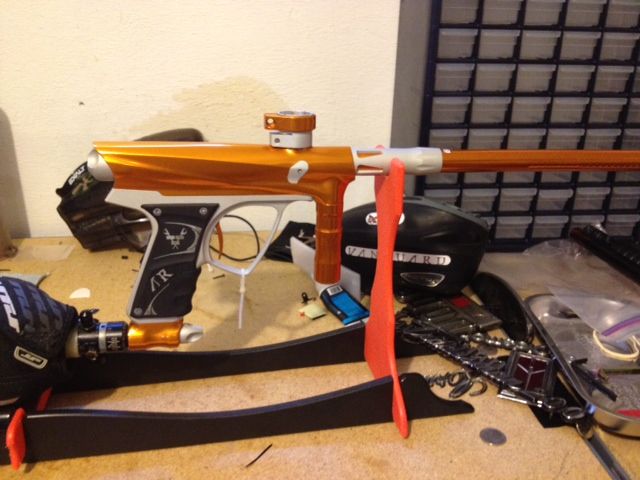 Thanks for looking.