So I've been wanting to buy a hydration pack for outdoor/ paintball reasons and I finally got one. I picked up a Northwest Territories and I believe it was a 2 liter bladder and 16 in. pack for $20 at K-Mart. I was trying it on today and I found out that it works great with my TiPX set up: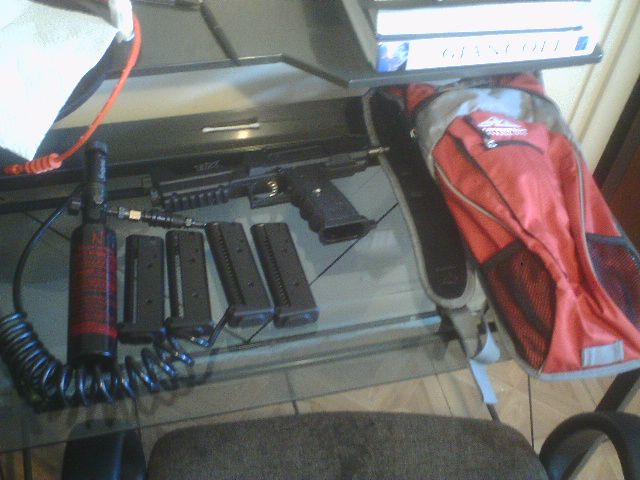 It has 2 side pockets that fit the mags very well and snug, reaching back and grabbing them would be easy in-game: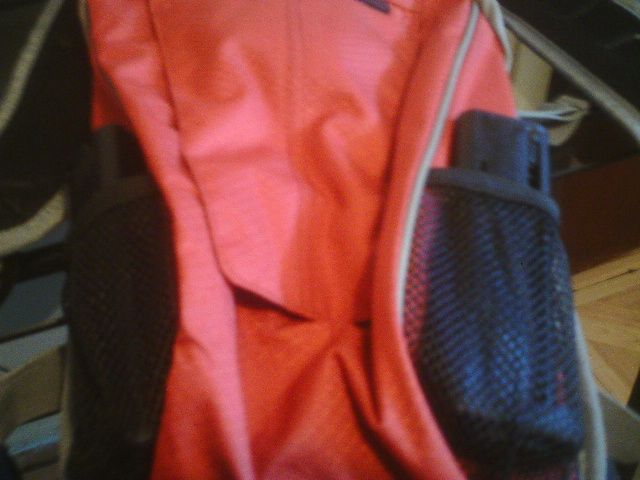 The 13cu/3000psi tank also fits well in the same pocket where the bladder goes:
It has a little pocket that fits the barrel plug and barrel socks very well. Also nice if you want to store your keys:
Finally, you can put the pistol in between you and the strap to make a holster. It's not the best, but it works:
I plan on using it when I'm out at scenarios and LL
Edited by Chicago Paintballer, 30 September 2012 - 03:57 PM.