Gun is GONE...please close!
Pending locally...
Marker: Planet Eclipse Ego 10
Condition: Physical 9.5/10 Mechanical 10/10 (A couple scratches on Barrel. Body is flawless. Case is beat up. Shoots ropes!)
Color: Dust White/Champagne
Upgrades: None
Known Problems: None
Asking Price: $625 shipped to lower 48.
Shipping Options: USPS
Trades of interest: Vice, Victories, SL8R + Cash. I dunno...Anything + CASH!!! Any trades must be highly in my favor! Looking mostly to sell.
Location of item: Northern California
What is Included: Marker, Barrel, Case.
Up for sale is a beautiful EGO 10! This one is absolutely beautiful. Hardly a scratch on the body at all! Here are the goodies. Offer up!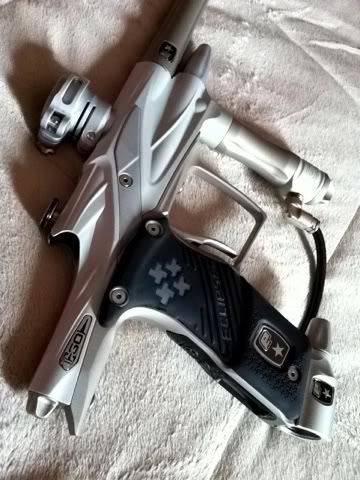 Edited by zigen, 16 October 2012 - 11:12 PM.