Howdy,
It's been awhile since I have built up a marker, and I figured I would go ahead and start a log of the project I am currently going to be working on. As of yet, 99% of my project is in the mail, so as I get pieces in I'll be recording my project through photography and documenting some of what I'll be doing. I know the shocker community is a good place for support, and I figured I would go back and rebuild one of my very first highend markers.
As very little has arrived as of yet, I have compiled a working list of what should be coming in, and what will be happening as I go. Thus far:
CCM shocker RIP Frame: Purchased/Shipped. - RECEIVED
Dye Hyper 2 Reg: Purchased/Shipped - RECEIVED
PE POPS ASA: Purchased (Locally)
All Original Hybrid SFT: (Purchased)
Shocktech SFT Body
Finally went with an Octane SFT, It's Canadian
- RECEIVED
ShockTech Vert ASA: Purchased/Shipped - Recieved
Lurker Eigen Bolt - RECEIVED
NDZ ULP Can (Super high volume) - RECEIVED
Pooty/NDZ Adjustable bolt guide - RECEIVED
SS Manifold - RECEIVED
QLock - RECEIVED
Looking to pick up:
Full screw and Oring rebuild.
Virtue/Tadao lower Board
IPR Mod
After all the parts are compiled:
TonSixer custom Annodizing.
Break Beam eye milling
Ofcourse, pictures of this build will be posted as Items come in, are assembled, and of course - anodized.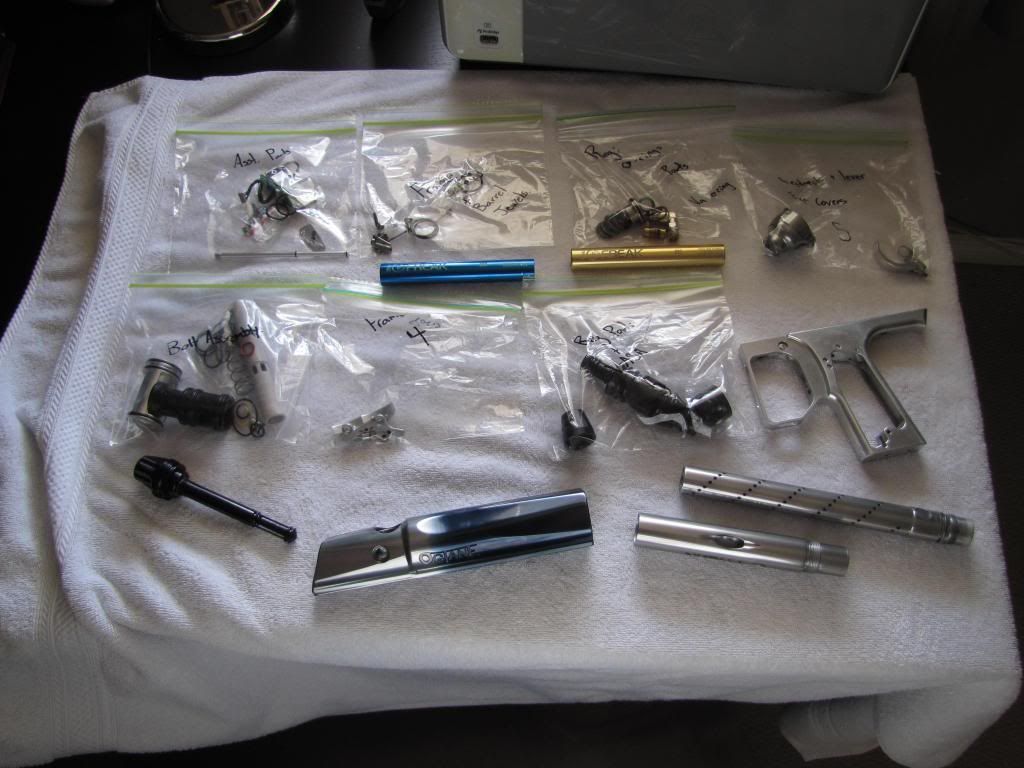 Edited by HeroForADay, 25 January 2013 - 05:59 PM.