PRICE DROP ON BOTH GUNS
First up is the Alien It will take a lot to get this gun off my hands it shoots amazing and feels great I've shot under 5 cases through it. It is almost brand new.
Marker: 2012 Alien Invasion
Condition: 10/10 cosmetically this gun looks like it just came out of the package, 10/10 functioning it shoots like a dream
Color: Black and green
Upgrades: None
Known Problems: None
Asking Price:550 500 475 offer up
\
Shipping Options: usps
Trades of interest: offer worst i can say is no
Location of item: ames Ia
What is Included:Gun 2 piece barrel and gatwrap
Pictures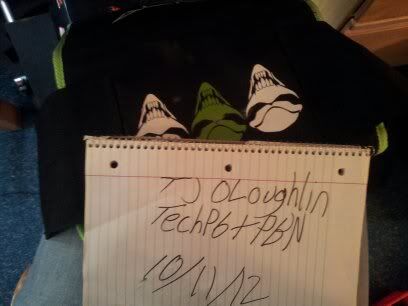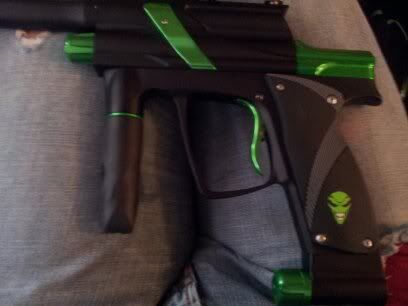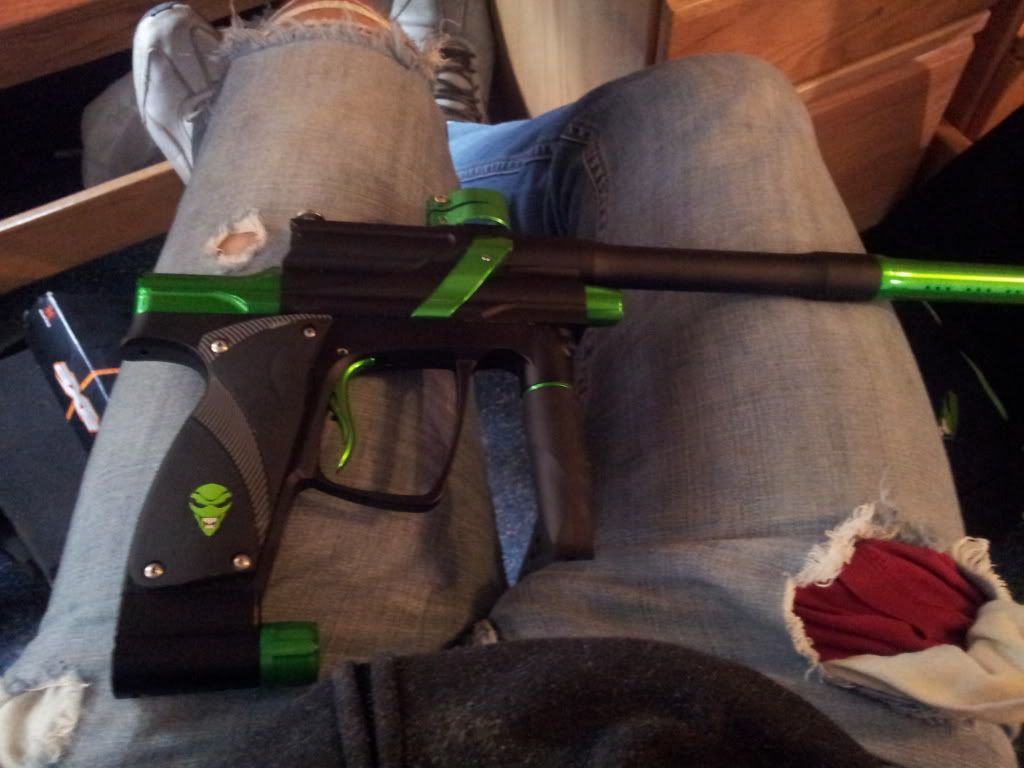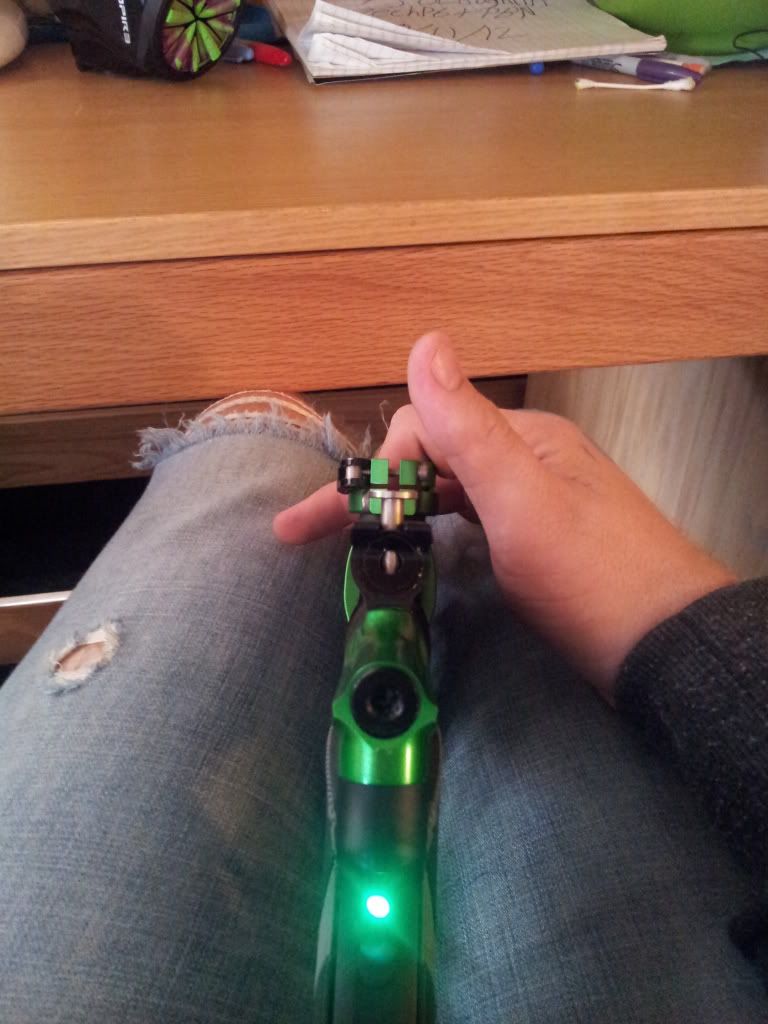 The silver spot is not wear or anything its a hole that serves a purpose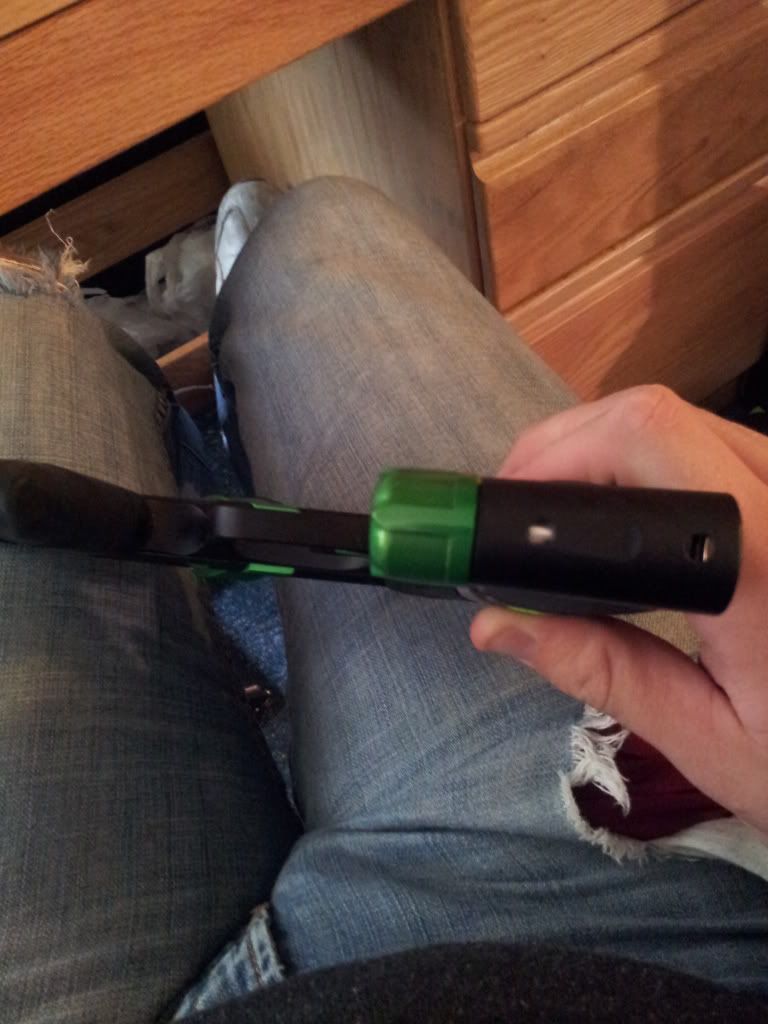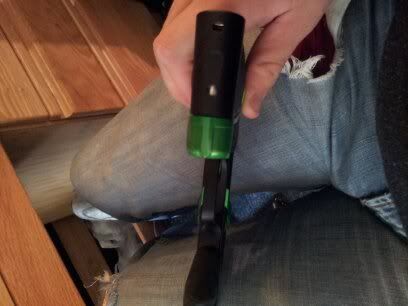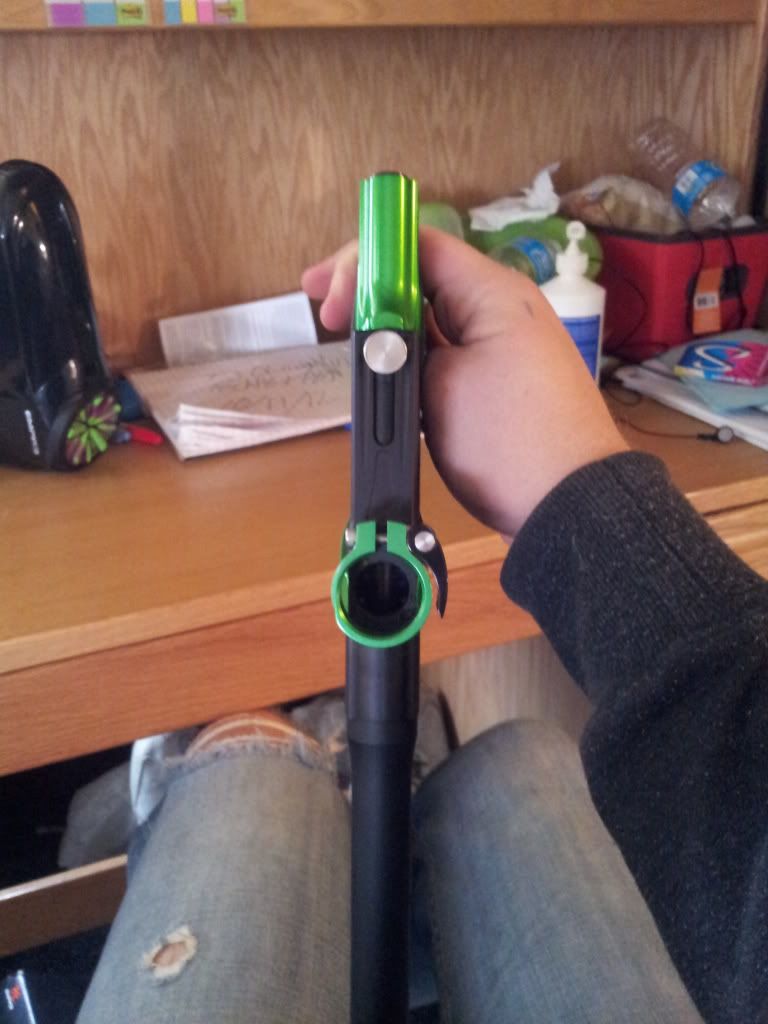 Next up is the Empire axe
Marker: Empire Axe
Condition:9/10 tiny scratches on the asa/reg look in the pics.
Color: Grey and Silver
U
pgrades: Infamous Boss Bolt installed, I have the boss spring kit, and the tech t delrin bolt as well
Known Problems: none
Asking Price: 380 350
Shipping Options: usps
Trades of interest: offer up
Location of item: Ames Ia
W
hat is Included: Gun box barrel whatever upgrades we negotiate for
Pictures: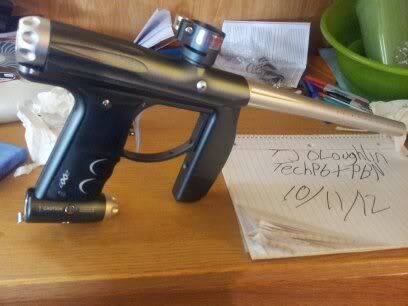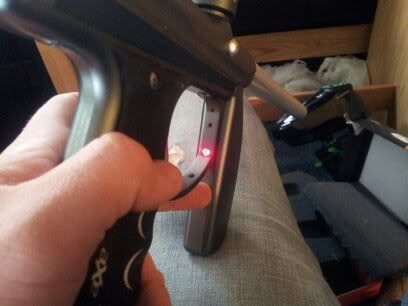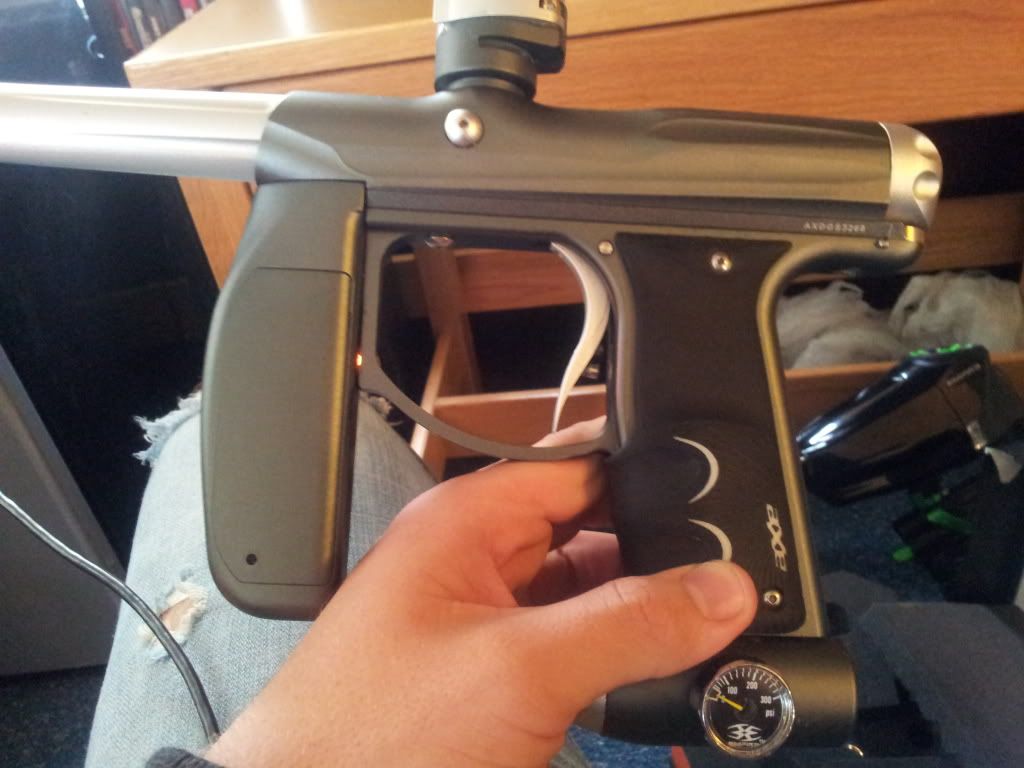 The wear on the gun.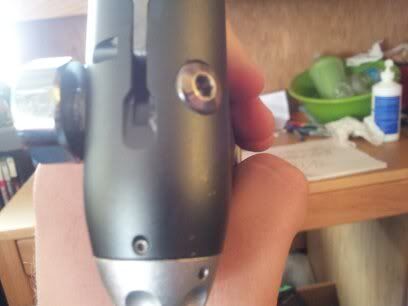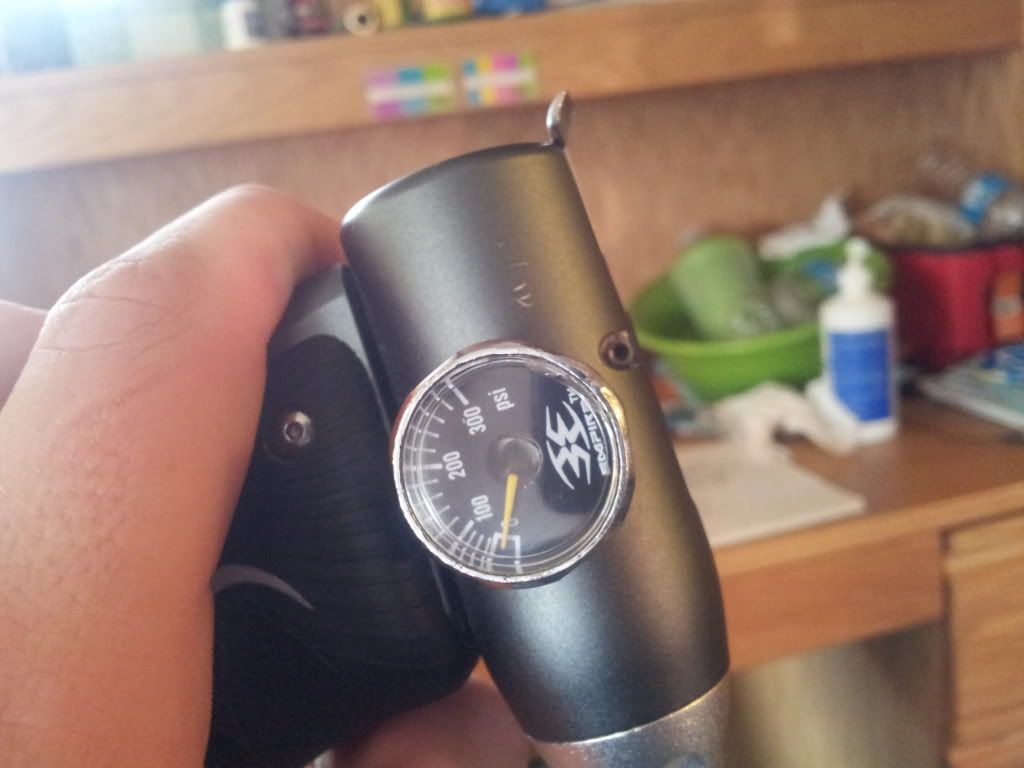 Edited by TJO, 18 October 2012 - 03:43 PM.