Item: Dye i4
Condition: 7/10. Has both of the jewels which I don't really see on heavily used masks. This has been my only mask since I've started paintball.
Known Problems: Scratches on the lens, part of the inside's stained by paint.
Asking Price: $80
Shipping Options: USPS. Will be discussed with buyer because all together this is a large package.
Trades of interest: BNIB Tan Proflex; no other colors. $100 gift card to ANSgear.
Location of item: New Prague, MN 56071
What is Included: Everything pictured

Just completely tore them down and cleaned them. Washed the strap and soft ears with hot water and dip soap. Also scrubbed the foam.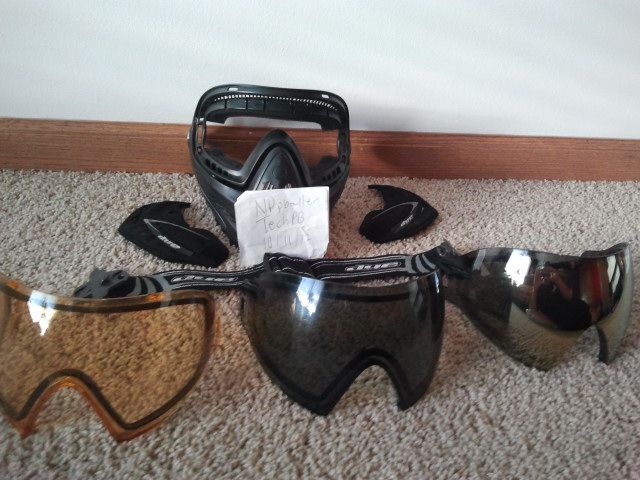 Rest of the pictures


Major notes:

Smoke lens has sereration between the lens and thermal lens. Doesn't take away from safety, but it's still there.
Both smoke and yellow lenses have scratching. I tried my best to take pictures of them.
Soft ears are fraying. It's expected to happen on a used mask.
You pay, I ship. No if's and's or but's.
Don't lowball me. That will just piss me off, and I won't deal with you again. Ever. Feel free to ask any questions you may have. Thanks.