RULES
1. PAYPAL ONLY
2. No lowballing
3. Post reply here
4. You pay then I ship
5. Only offer if you have the money
Marker: V3 Invert Mini
Condition: 9.5/10 light scratch
Color: Dust Black
Upgrades: CP Trigger
Known Problems:none
Asking Price: $250 USD obo Sold to Soccer9kt for $215 shipped
Shipping Options: You Pick You Pay
Trades of interest: Nt11 Repair Kit, Planet Eclipse EVX Distortion Paintball Pants XL, Planet Eclipse EVX Distortion Paintball Jersey - Ice - XX-Large
Location of item: SoCal--92545
What is Included:Everything as new, minus the barrel plug, stock trigger.BATTERY!!!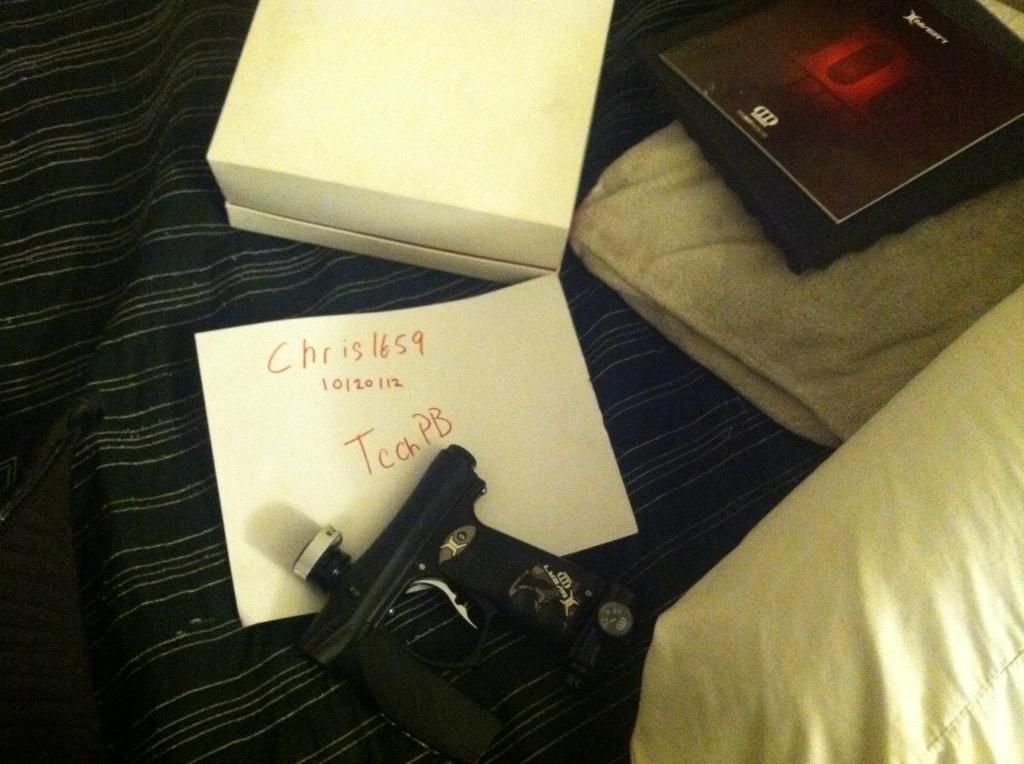 Edited by Chris1659, 29 October 2012 - 04:41 PM.