I have for sale a bob long hybrid mummy. This has been my workhorse for over a year now and I need to get rid of her. I recently got in an accident and need cash for a beater until I can get something better so basically no trades.
About the gun
: Has new bolt pillow (about 5 cases since replacement), new solenoid (2 cases since replacement), and new lpr hose (2 cases since replacement).
Barrel: Gun will come with a CP 16" 2 piece with a .685 bore. For $55 the gun will come with a disruptive paintball 15" 2 piece in .678 bore (used only once).
marker: Bob Long Hybrid Mummy
Condition: 8/10, ALL jewels still intact!
SOLD
Color: gloss red/black
Upgrades:None, but will include a lurker turbo spring
Known Problems: The noid has a small leak upon airing the gun up, but is stopped by cycling the marker a few times or degassing and airing back up again. Why it does this I do not know.
Asking price:
$275 OBO
Price drop!! $240 + ship!!!
!
Shipping: USPS
Trades: None, unless adding large amounts of cash
Location: 44146
whats included: Gun, barrel, extra bolt pillow, homemade pressure tester, dow 55, about a 4x oring rebuild kit, and lurker turbo spring (uninstalled).
This gun has been my workhorse for over a year. She never breaks paint and worked beautifully in all weather conditions I have faced.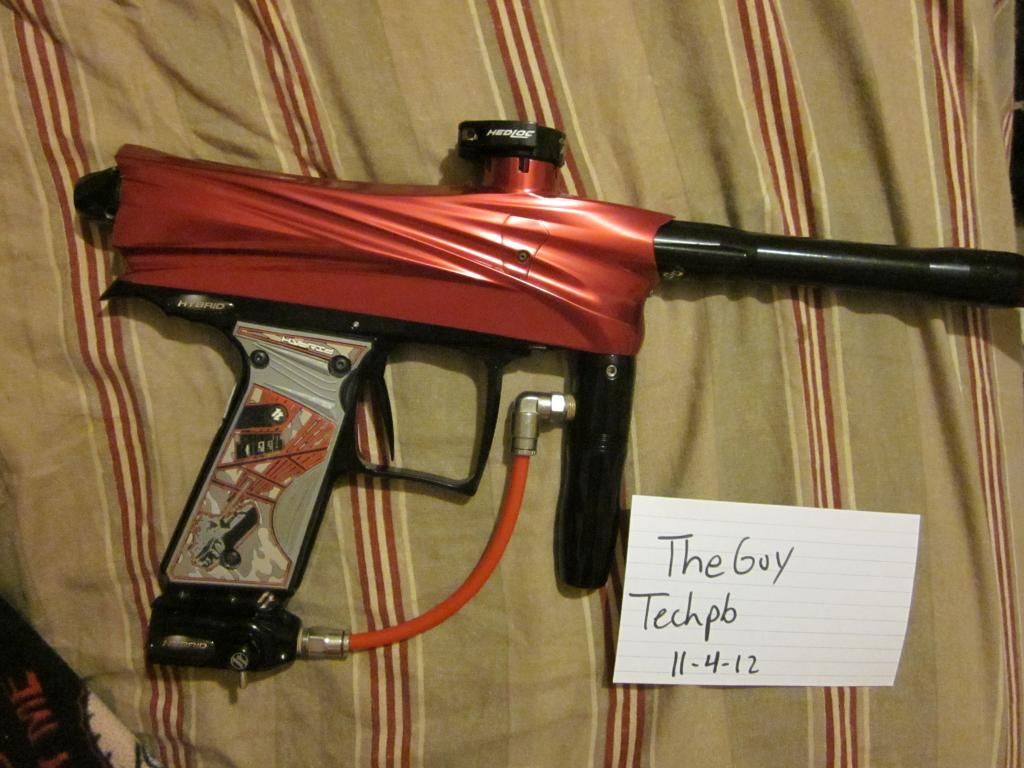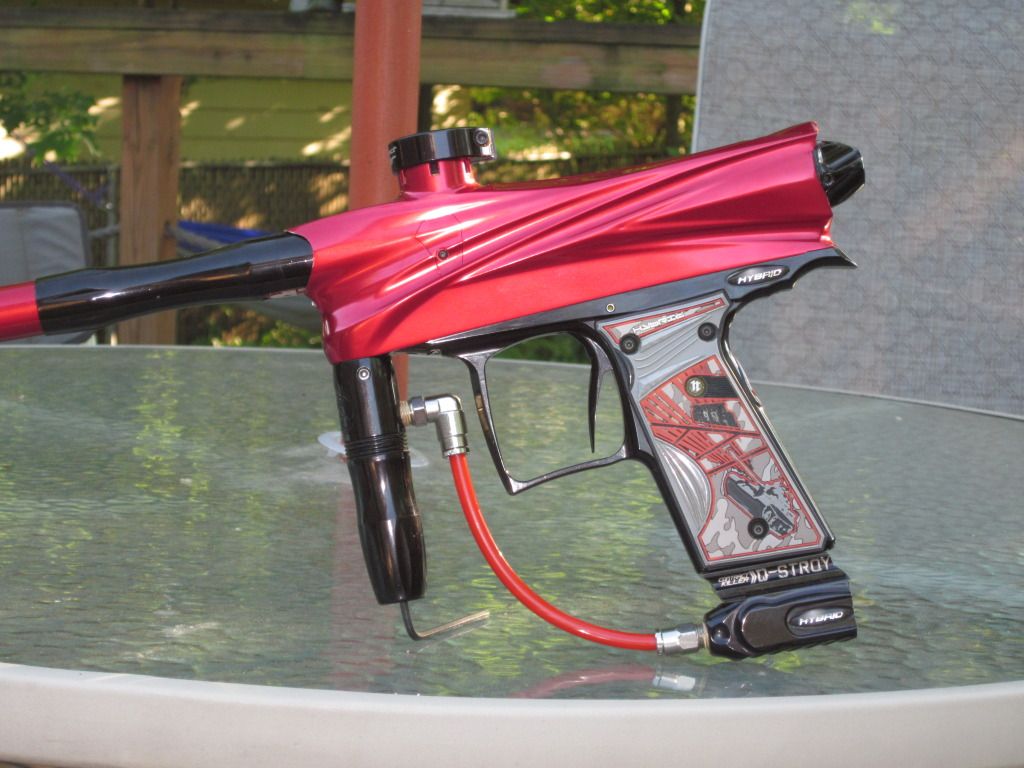 Thanks for looking!
Edited by TheGuy, 01 December 2012 - 11:22 AM.