Up for sale today I have my Octane Shocker. It is a 1 of 10 factory color scheme, and I'm not in a great hurry to sell it, but I could use the money.
It has the 09 tournament board, so it will work in any tournament setting.
You get your choice of barrel: 14 inch All American, or 16 inch J&J.
This gun is an amazing shooter and you will not be disappointed.
My Rules:
No lowballs.
I'm open to trades, but they should be in my favor.
Don't be stupid. Be mature and polite and I'll return the favor.
Unless you're PC, you ship first.
Marker: Octane Shocker
Condition: 9.5/10 It's basically spotless!
Color: Pewter/black. (1 of 10 color)
Upgrades: 09 tournament board (capable of any modern tournament mode)
Known Problems: Too sexy?
Asking Price: $350 obo
Shipping Options: UPS
Trades of interest: relatively new Planet Eclipse guns
Location of item: Pensacola, FL
What is Included: Shocker, original packaging, reg tool, manual (even has original warranty card
,) a few orings, a partial tube of Sl33k lube, your choice of 16 inch J&J barrel or 14 inch All American, some Smart Parts stickers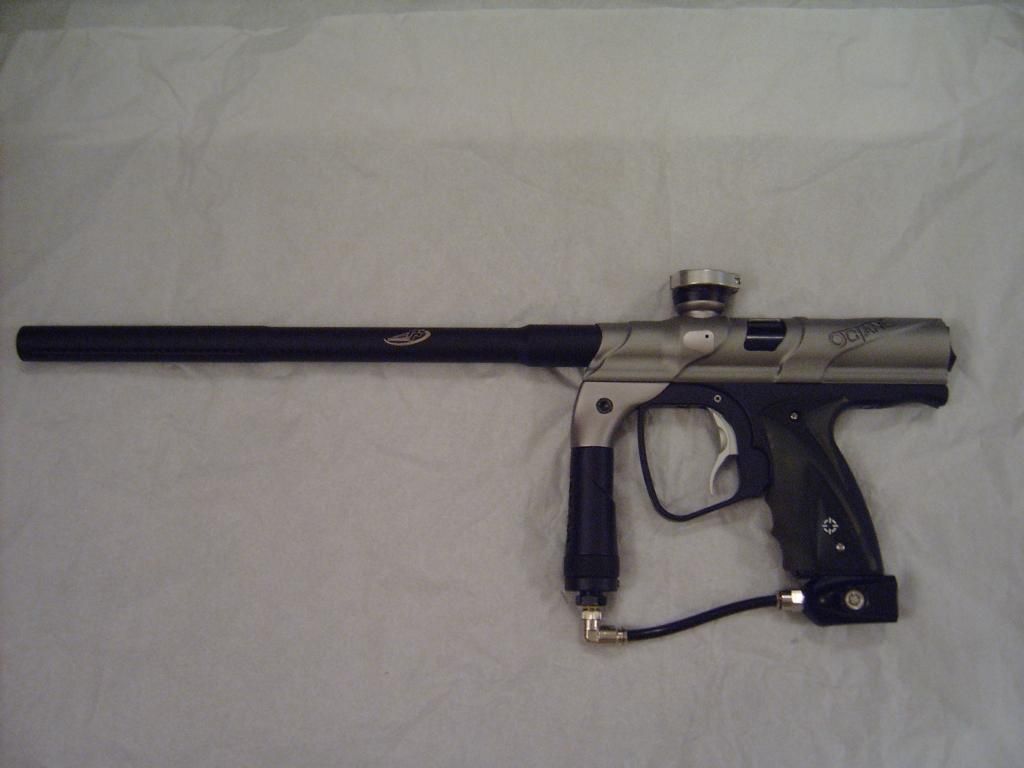 And here's more detailed pics
Edited by nighthunter, 05 November 2012 - 11:56 PM.