Marker: First-gen Azodin Blitz
Condition: 8/10 because of cosmetics, is fully functional
Color: Dust Black
Upgrades: Lapco clamping feedneck(requires a 9/64 allen key, which won't be included unless otherwise negogiated)
Known Problems: Many scratches, the worst are pictured, some barrel wear, but nothing that affects performance
Asking Price: $100
Shipping Options: You pay, you choose
Trades of interest: Mainly looking for cash, but I like Automags. I won't be able to add any significant cash.
Location of item: Bay Area, CA
What is Included: Gun, box, everything it would stock(stock feedneck, tools, manual, a few orings+other spares, barrel sock), barrel, upgraded feedneck
This is a great gun, if you encounter any problems with it after buying it, feel free to PM me on this site. This was my first gun, but I've moved on to both an Azodin KP and a Marq Hybrid Mummy, so I have no use for this gun anymore. Video of me playing with this gun here:
http://www.youtube.c...h?v=XP9WZpLa7wg
I'm in no rush to sell. Thanks for reading.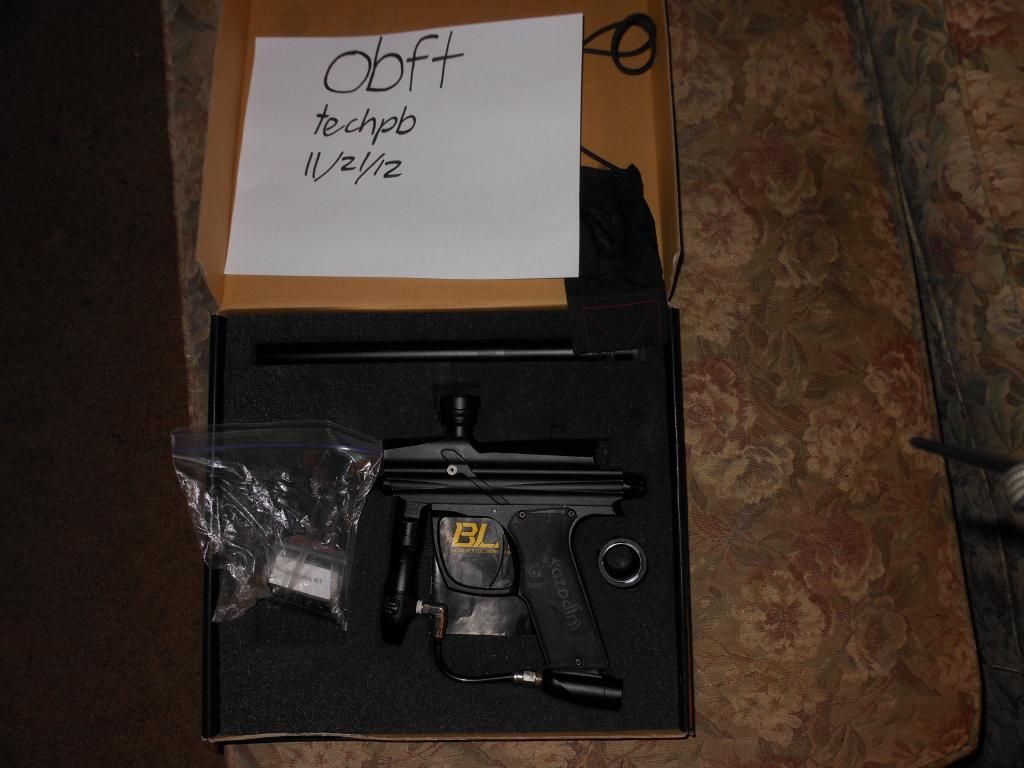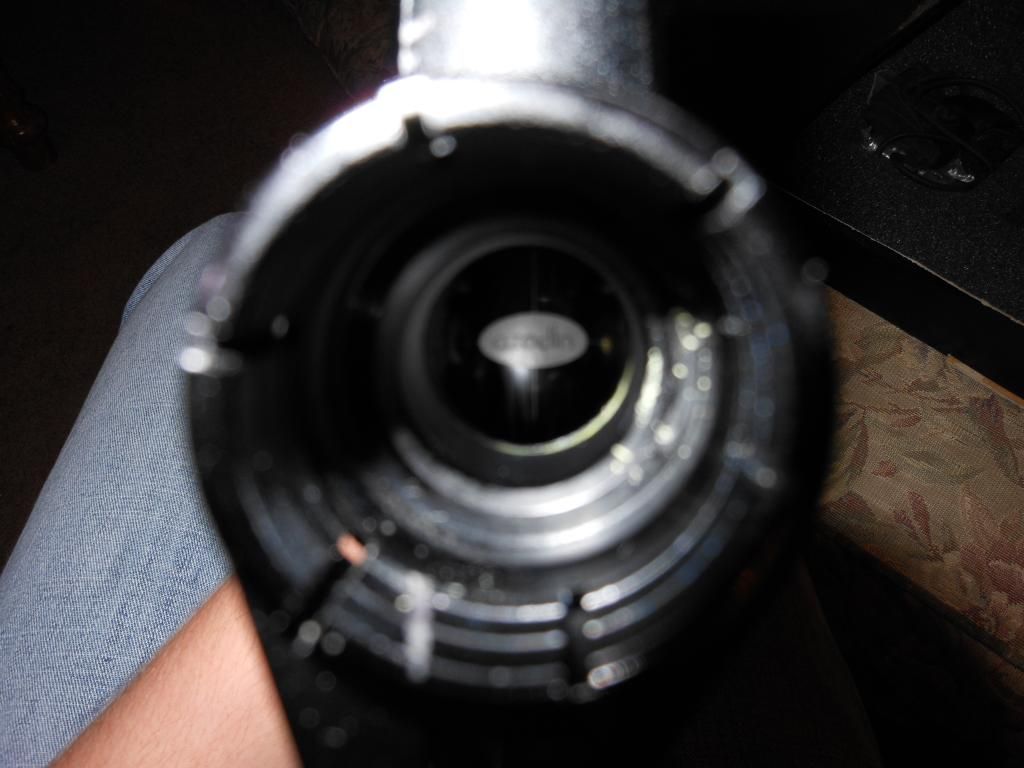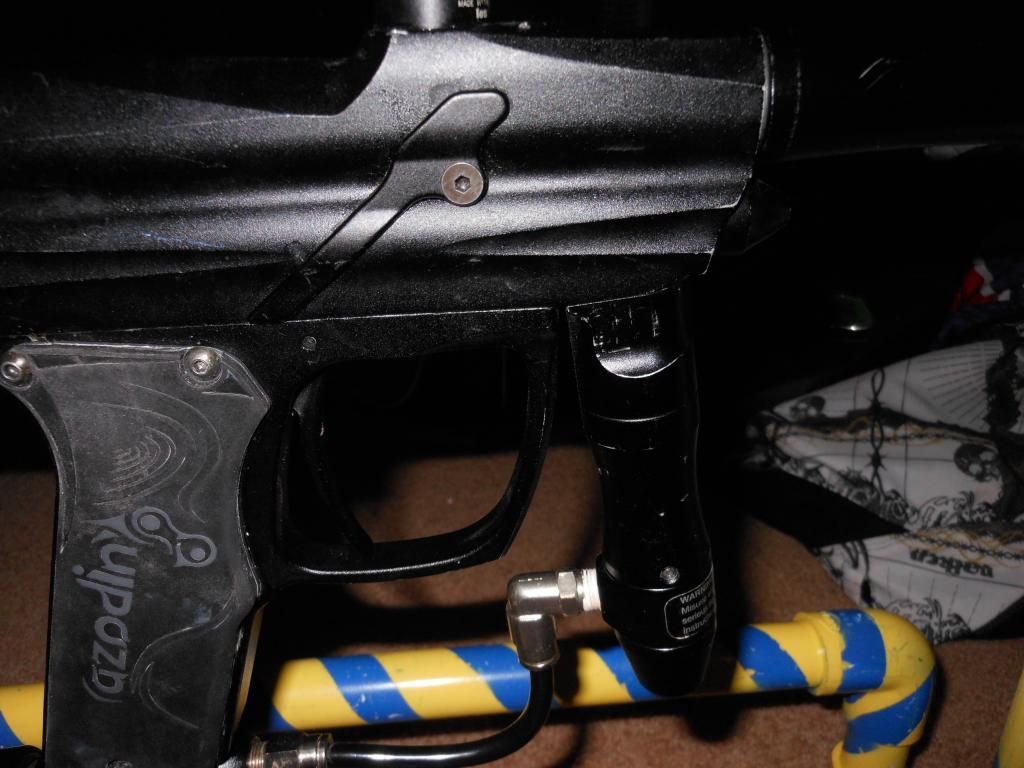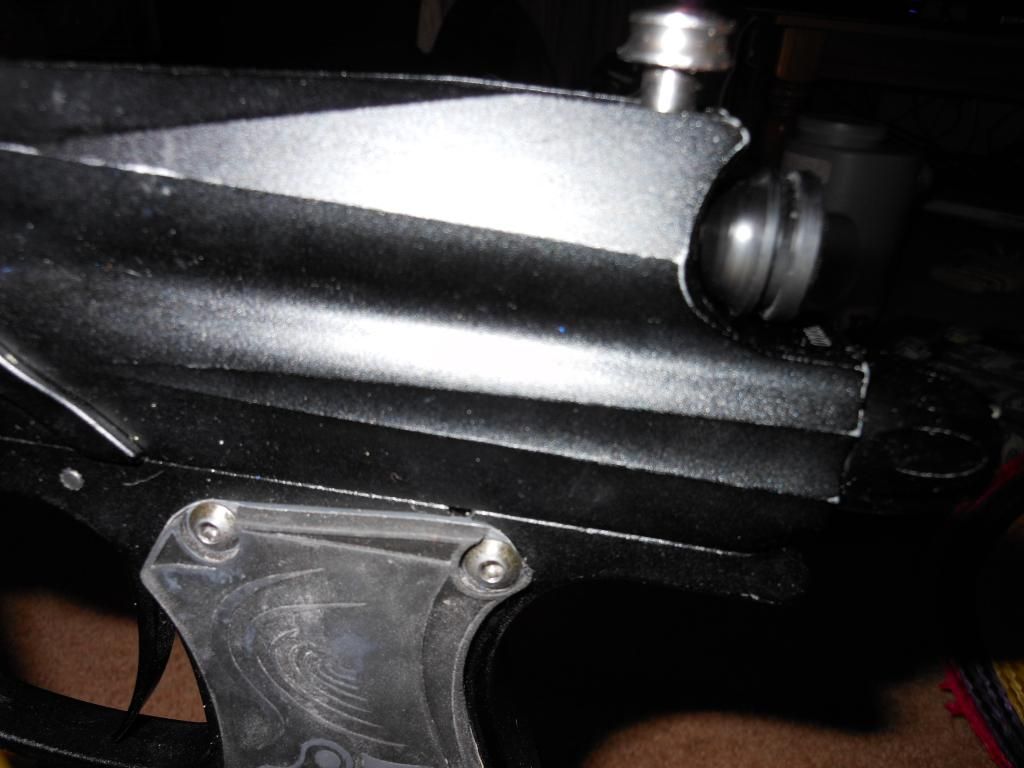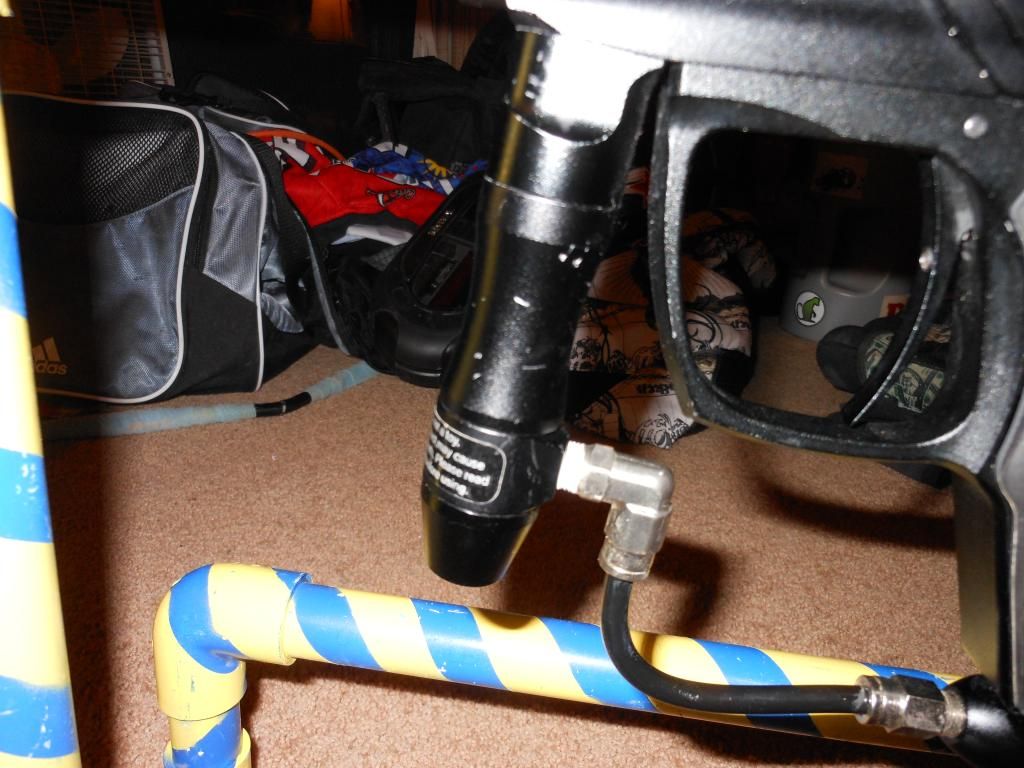 Edited by obft, 27 November 2012 - 10:18 AM.