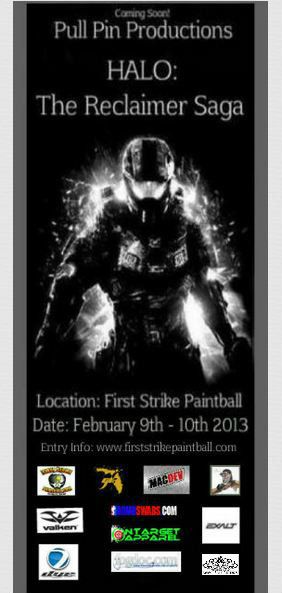 Announcing the Commanders for the Halo Event!
-
Covenant's General: David "NinjaDave" Cloyd of Team Trigger Happy
-
Spartan's General: Mike "TechPB" Phillips of Team Citrus Connection
-
Updates on XO's to follow!
-
Welcome gentlemen and let the fight commence!
Link to event page https://www.facebook...63803497041723/
Link to field and Pre-Reg http://www.firststrikepaintball.com/
Edited by Pull Pin Productions, 09 December 2012 - 05:58 PM.