It is time to sell my second Alias. Still shoots like a super gun, just a lot cheaper. I just don't play much anymore and it is time for it to go.
Marker: Bob Long Alias
Condition: 7.5/10 it has some scratches here and there. Nothing big at all, I tried to take pictures the best I could. For being an 8 year old gun it is in pretty good shape.
Color: black to blue fade
Upgrades: CP direct mount, virtue board, function bolt, adjustable ram cap (not sure on brand), Dye UL barrel
Known Problems: None since I have had it.
Asking Price: $
250
$230 firm
Shipping Options: USPS priority medium flat rate box
Trades of interest: maybe a legend or protege, nothing low end though.
Location of item: Kansas City, MO
What is Included: gun, barrel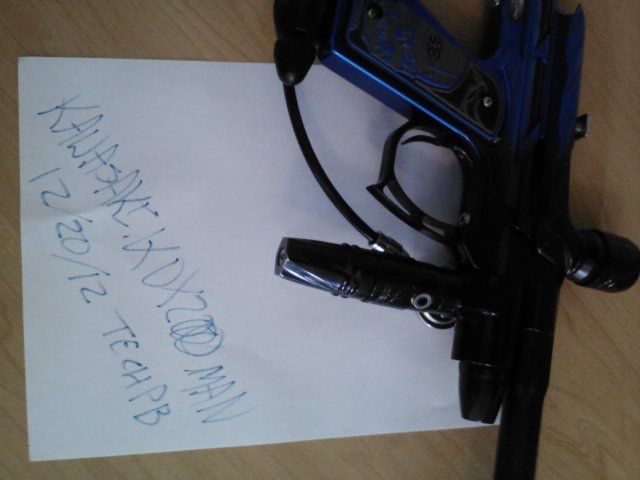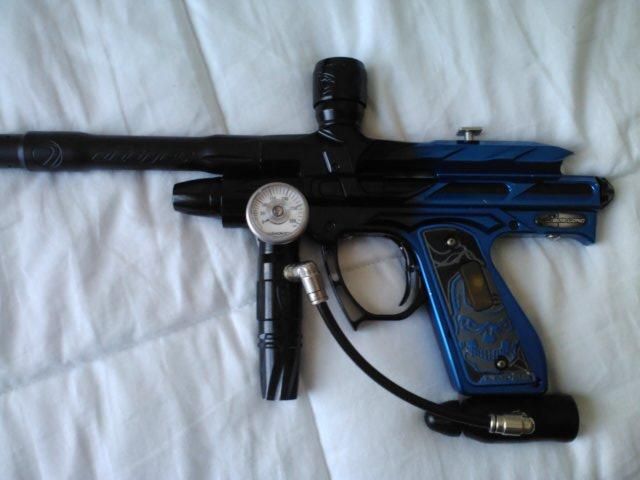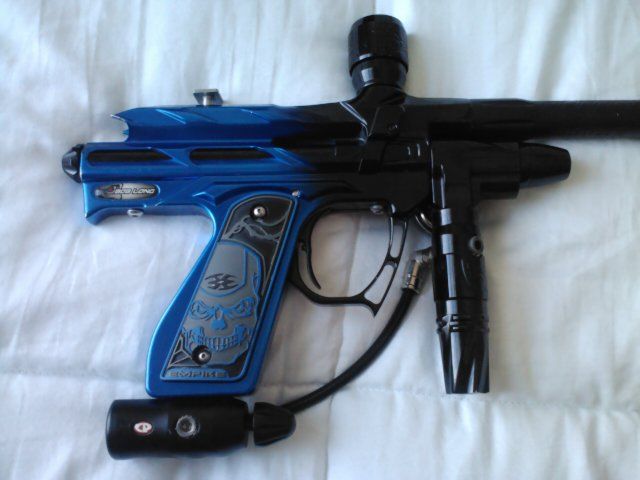 Board works fine
Now here are the pictures of all the damage, no surprises with this one. I know it is a lot of pictures but none of the damage is bad at all.
In front of feed neck, couple dings
Drivers side, looks like it has taken a slide or two in its life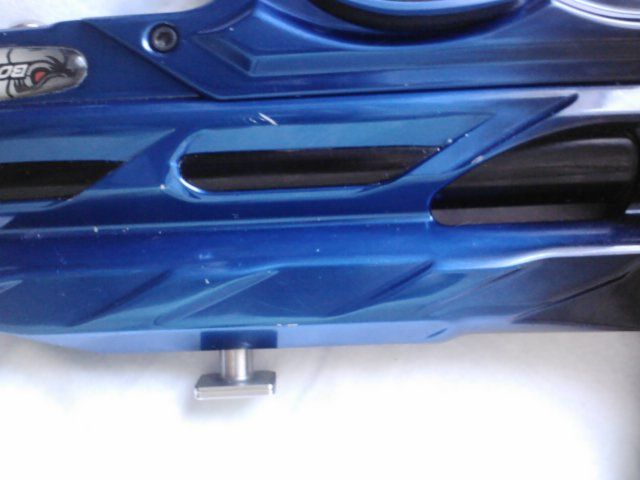 Behind feed neck, few more little marks
Bottom of ASA, nothing unusual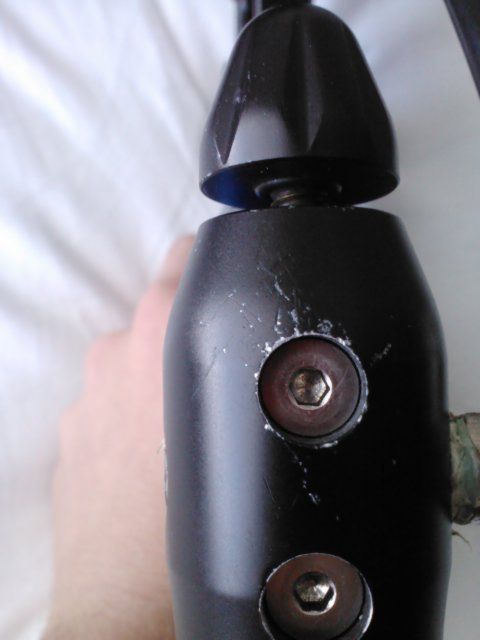 Bottom of reg, same deal, usual wear and tear
Edited by kawasaki.kdx200man, 26 February 2013 - 03:54 PM.