So I started this build a few weeks ago and it's finally at the operational state. Thought I'd post up some pics of the marker and if there is enough interest to do a step-by-step "how to" on the build along with a full parts break down. Enjoy
To do List:
-Anno
-Nickel plated pneumatics, Now that I know it works.
-HPR
-Smooth out pump handle
-Replace the steel braided hose
-ON/OFF asa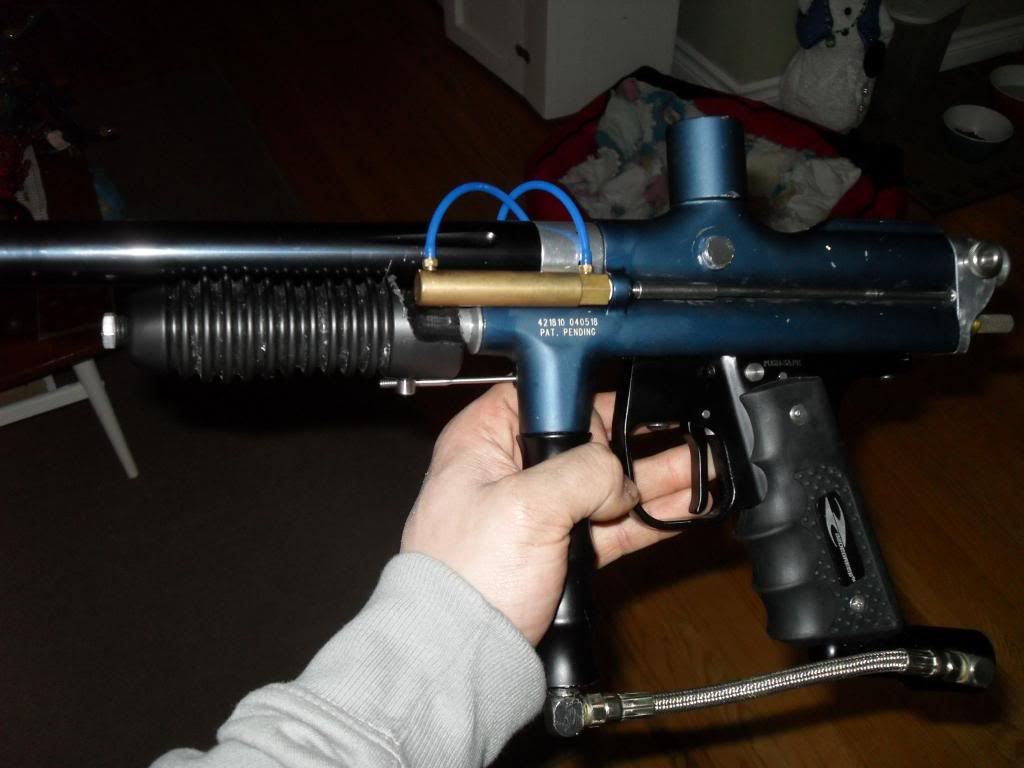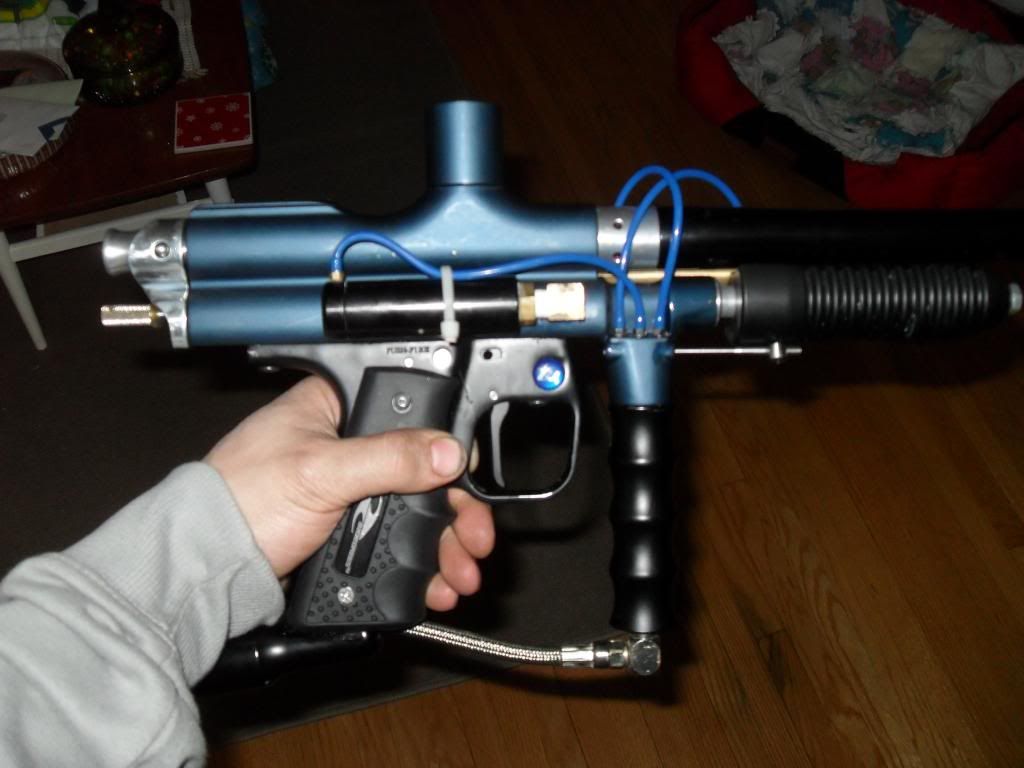 Shooting Video is coming soon. If you have any questions about the marker just post it up.
Edited by cocker addict, 06 January 2013 - 01:52 AM.