Marker: Macdev Clone GT
Condition: Brand New, Never Aired Up
Color: LE Purple Camo
Upgrades: None
Known Problems: None
Asking Price: $1400 OBO
Shipping Options: We can talk
Location of Item: Saint Paul, MN
What is Included: Everything included in marker package, BNIB Shift Kit, BNIB Pressure Tester
Found a great trade in deal and got myself a dream marker set up for next season. Unfortunately, I am going to be focusing on my travel scenario team and want a First Strike Set up.
(Deal with Confidence, I am in the players Club, Just waiting for Slinky to get that back up)
Trades of interest: *Amount you add will be affected by Marker Colors*
Dye Dam, you add
*True* Clone VX, you add and we talk about shift kit
Geo 2, you add
Feel free to offer other markers in that Area, but the deals will lean to my favor.
I do not want to see any low ends, and NO "AXE + CASH"
*Better Pics Will come soon*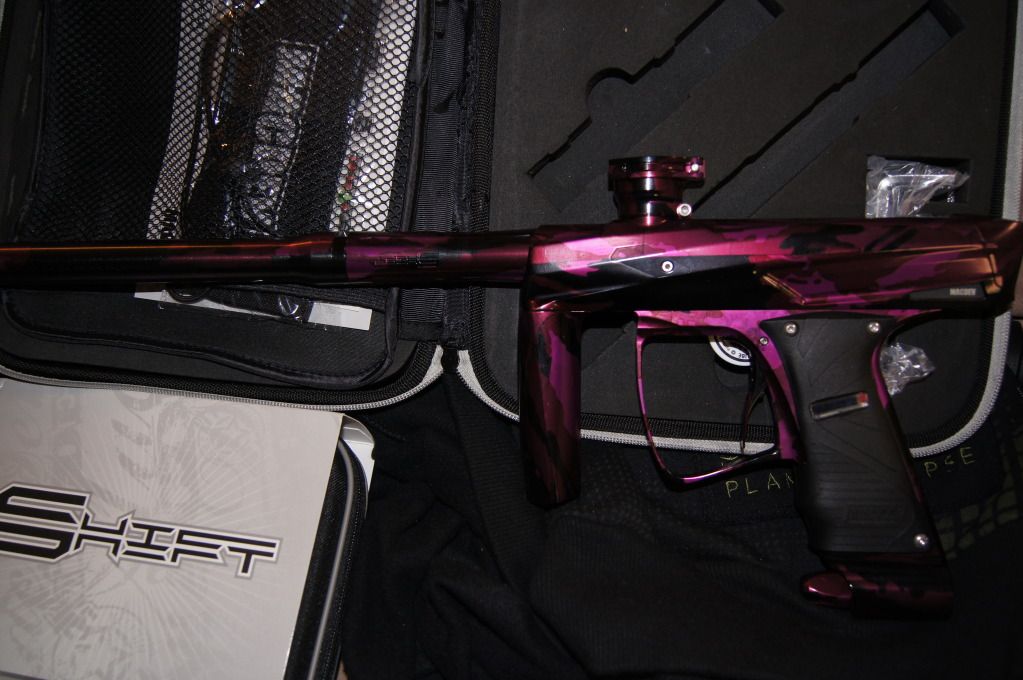 Feel Free to Ask questions
Edited by Drednaught X, 19 January 2013 - 12:42 AM.