http://www.j4paintball.com/
J4 will be releasing their first Stacked Tube Spool at PB Extravaganza at the end of this month...
sounds like it will have some neat features...
Barrel Threads:
Autococker 'Quick' threaded

Feedneck type:
Solid Mount to KEE 'Sniper' specs, with cam lock tightener

Bolt style:
Standard stacked tube pull pin style, with an Exalt bolt tip. This places the ball perfect in the stack for loading purposes, and works really well with our detent system

Ball detent:
We have a specific to J4 ball detent that is soft and durable while being very low profile. It is a dual detent style.

Toolless Breakdown:
For the spool and bolt, yes. To take off the grips you still need an allen wrench, but every contact point that will need oil, and every movement o-ring you can access in a few seconds.

Hoseless gun:
Yes. Bottom mount ASA reg with cam on/off.

Can I put on an upgraded reg:
Not at this time. The reg recharges for easy 20+bps cycling, and looks good on there, so it isn't as important as it used to be.

Firing Modes:
We are finalizing that, but Semi, PSP, NPPL, Ramping and a few others will be standard.

Dwell Adjustment:
This marker is Auto-timed, partially because the valve design is self-controlling, mechanically. A long dwell doesn't produce any more velocity (fps) then a short one. The dwell is adjusted with a Hall Effect sensor that notes the position of the bolt and times the marker accordingly, only to make sure the cycle has been completed before returning the bolt.

What adjustments will there be then:
There will be 3 settings for bolt pressure, including one being a 'Soldier On' setting that allows the marker to shoot in all conditions; freezing cold, gooped with paint, full of rain. Due to the internals, there is no effect on velocity by having a longer dwell, so in conjunction with the HE sensor there will not be a FSDO issue. This is not a finicky system, but very robust and capable. Set to 'Soldier On' you should be able to shoot through any bad paint, nasty back of the field situation in any weather and still get a ball out with enough velocity to do some damage. Set to 'Delicate' the gun should stop on most paintballs, and 'Normal' should set you up for regular everyday play.

What type of eyes:
Break beam, with a removable second board so you can change out with a color you might prefer.

Trigger type/style:
Right now a blade type trigger is being included. We will finalize a layout by the time we ship, but at the moment it could be interchangeable with a LUXE or similar.

The trigger Switch:
We have a leaf switch on the board

Battery:
Initially on the standard version we will have an LED board and 9V, the upper level design will have an OLED with a Li-po battery, with nearly 100,000 shots possible. All parts will be upgradable between the two platforms.

Operating pressure:
125-150psi, though it can be ran higher for extreme ROF – using a de-volumizer in the system. The solenoid is good for 200+psi

How many shots on [insert tank here]:
Right now we are working on tweaking the internals a bit, but 1600-1800 on a standard 68/4500 with a not quite full fill is easy, with the possibility of it being higher with a few adjustments, and actually trying to run a tighter bore barrel. That is average, loose barrel, average paint, consistent performance.

How loud is it:
It is actually quite quiet from our testing, 2 decibels lower than comparable spools with the same barrel, and even more so than most poppets.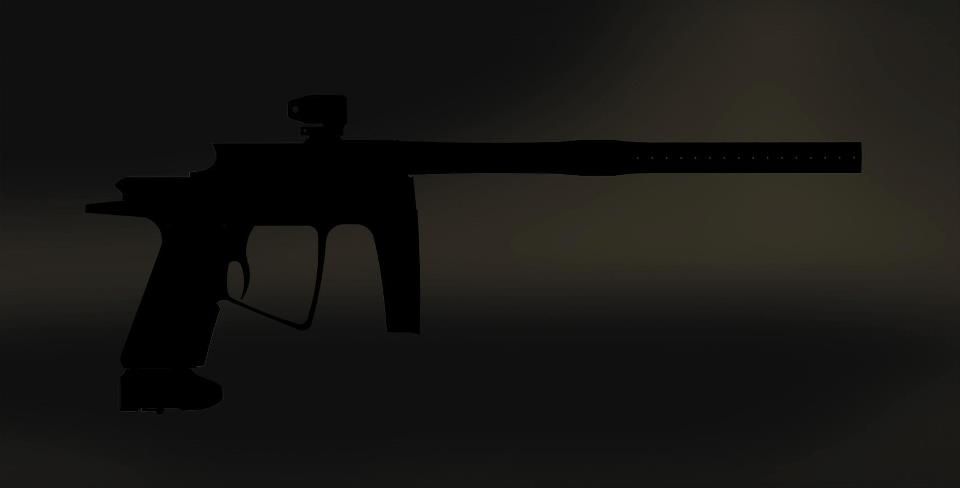 and before anyone starts the whole ___ had sex with ___ and this is the result... J4PB already claimed it was the love child of an Ego and Quest...
Edited by OEFVeteran, 01 February 2013 - 04:49 AM.