This is my first post in the BST so correct any mistakes that i make. I am looking to get a high end in trade. I currently have one axe.
-SNIP-
I am trading for a high end. This can include but is not limited to geos, egos, etc. Bring all offers in. I would only trade locally at a field so that i can see the marker for myself before i trade. Fields that i go to include PBE, CPX, OHare, westmont yard, and other ones in that area. I live in the Chicago, IL area.
-SNIP-
The Axe that I have right now
Marker:Empire Axe
Year:not sure. It has the older board.
Condition: 9/10. One scratch on the foregrip. Thats all.
Color: Black
Upgrades:Boss bolt. medium spring, 14inch matchstick barrel.
trades:geos, egos, any high ends or almost high end.
Known Problems: none
What is Included:Axe, barrel, parts, lube, GatWrap XL, barrel sock.
location: Chicago, IL. Will only do local trades at fields so i can shoot it first. I don't like taking risks.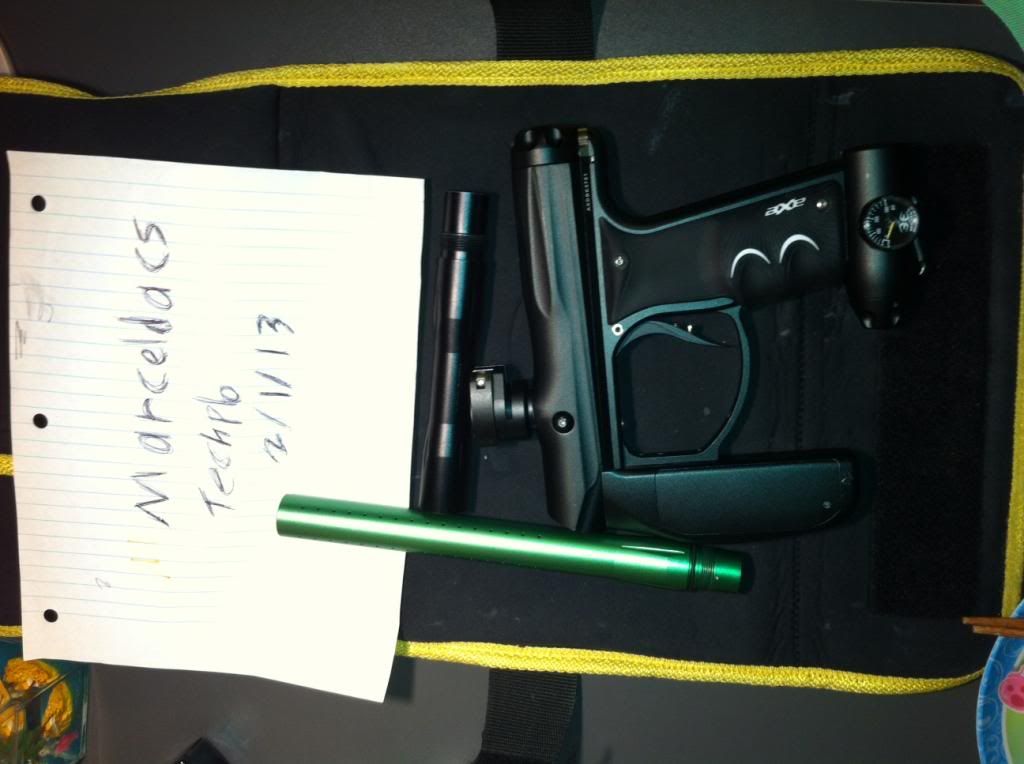 Edited by TK-421, 02 February 2013 - 06:31 PM.