Marker: Bob Long Dragon G6R
Condition: Pristine 10/10 Hasn't even seen the field, just testing the waters.
Color: Dust black to dust lime fade
Upgrades: needs none, comes with all the bells and whistles.
Known Problems: NOTTA
Asking Price: 1175$ OBO
Shipping Options: Free usps to lower 48, anywhere else, you're paying for it my friend.
Trades of interest: 2K12 Texas Storm G6R + CASH, and Clone GT's plus cash only.
Location of item: Marshall, MO 65340
What is Included: Everything from factory. Gun, box, barrel tip, two barrel backs, pressure sheet, board manual, printed gun manual, oring monkey rebuild kit (will send orings in a plastic bag, not paying extra to ship the plastic box).
Gun is absolutely beautiful in person. When the sun hits the lime, it pops like shakiras booty!
NO SCRATCHES, DINGS, OR ANYTHING ON THIS MARKER.
PRESSURE TESTER NOT INCLUDED!!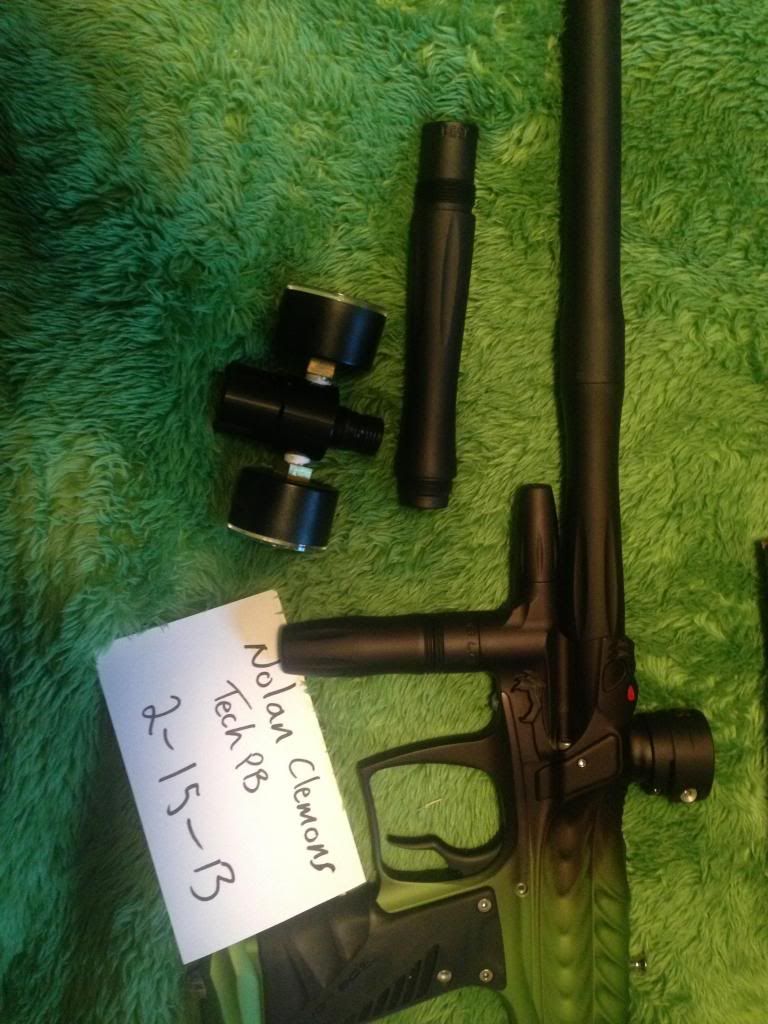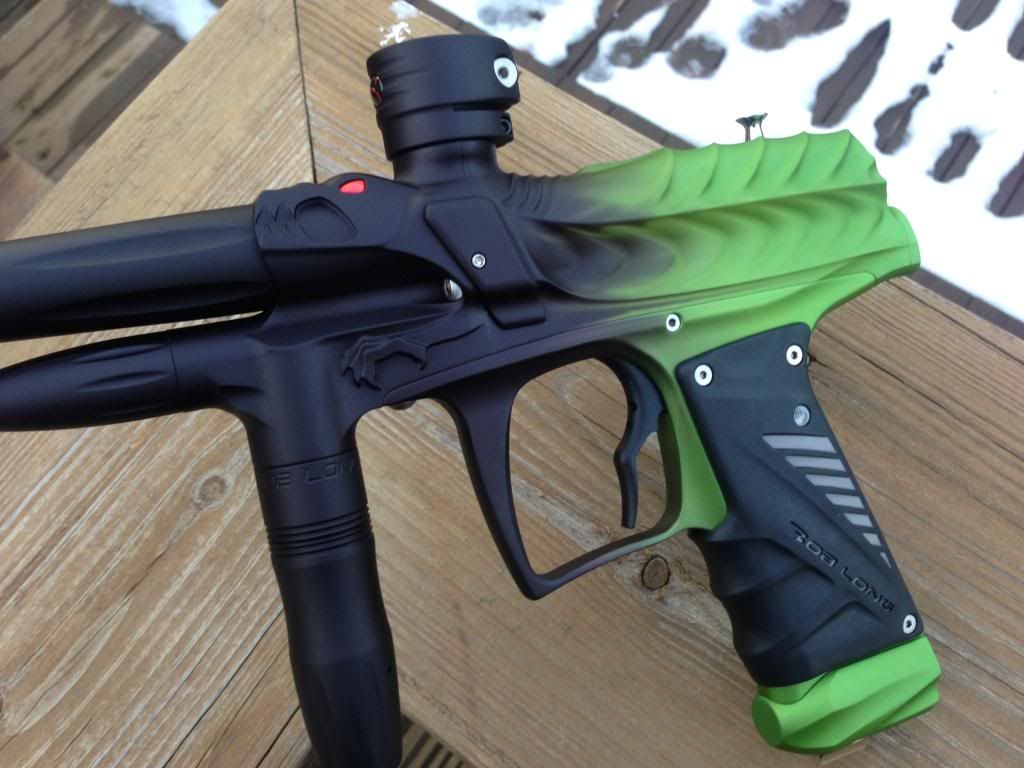 Edited by Nolan Clemons, 25 February 2013 - 06:40 PM.