I read in the Tank BST section, but I couldn't find my born/rehydro date.
here are the numbers on the tank that I don't know the information about.
11-TUV1-12
REE: 14.8cc
12LP2AB112
M0817 C-Tech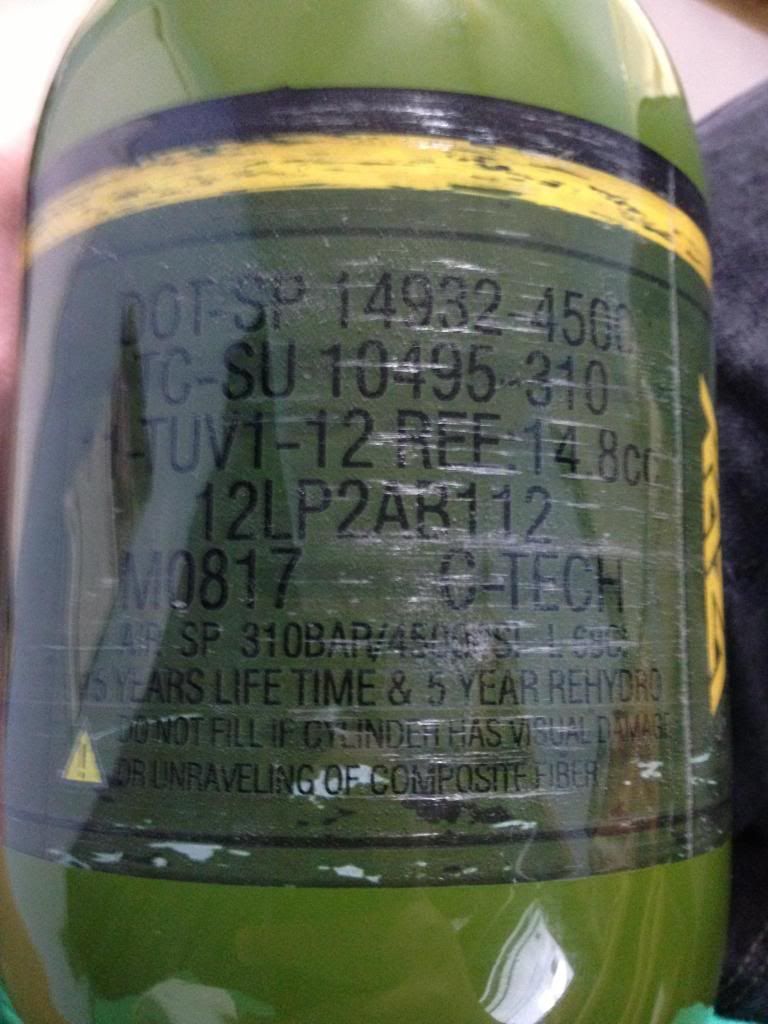 Ignore the scratching, I bought this brand new from a certified dealer, it's just poor coating job.
Edited by Panda's Revenge, 16 February 2013 - 12:49 AM.