So i got a call on my cell from my mom today, didn't really much care for answering my phone on my days off..
Get a voice mail "Hey come pick up your motorcycle clothes from our garage, were cleaning it out and thought you might want this stuff"
I had no idea what this motorcycle stuff was, and i opened the box and saw this stuff.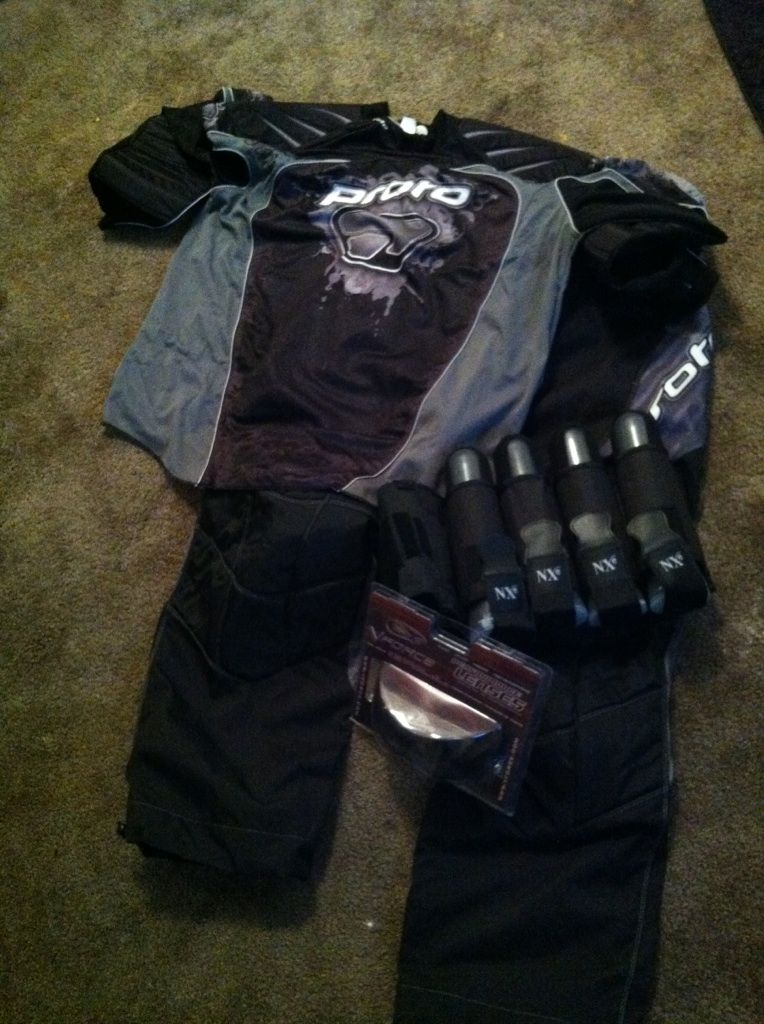 It's never been worn, and I have no idea when I ordered this stuff, it's older proto but... it's in mint shape! SCORE!!