Please Read first. Protect Lil B at all cost
Rules:
I am not shipping first unless you have a feedback of 100+ or we do 3rd party trade
You pay for shipping or we pay for our own if trading
If I or you have to add cash please state ow much
Marker:Geo 2.1
Condition:8/10
Color:Charge 2(Navy blue/Sand)
Upgrades:None
Known Problems:nothing at all
Asking Price:700 OBO Paypaled
Shipping Options:USPS or fedex
Trades of interest:Entertain Me. Kinda looking for a Bob Long Gun
Location of item:94015 Yay Area
What is Included:Gun,gun case,shaft 4 barrel, allen keys, half tube of PE grease,stock macroline it came with as bought brand new, geo 2 cardboard box, and oringmonkey 8-10x rebuild+extras(IF ITS THE RIGHT PRICE OR TRADE). Has a Orange HK Army decal sticker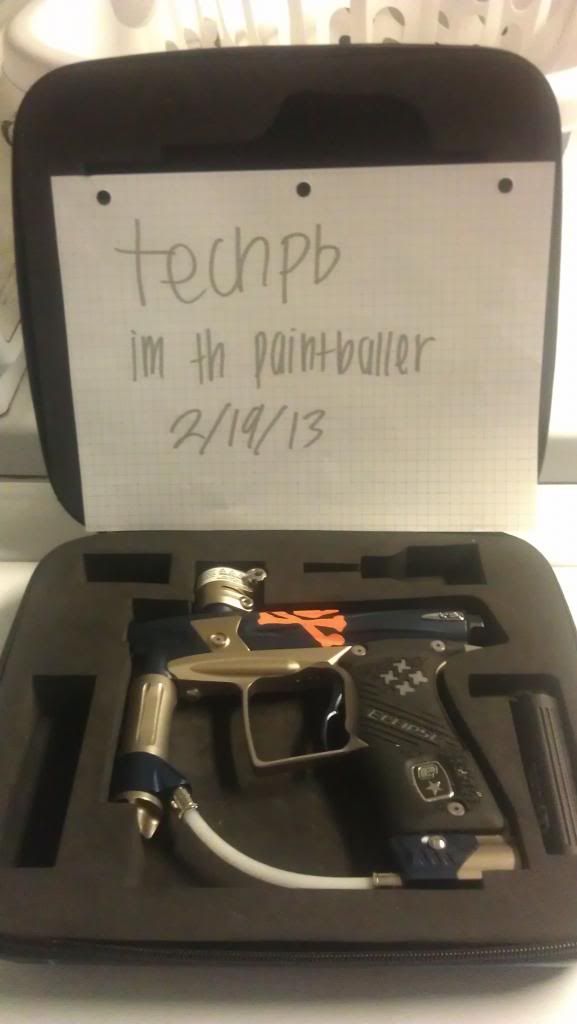 Edited by TK-421, 08 April 2013 - 11:33 PM.