Marker: Unibody autococker
Condition: 9/10 Brand new has not seen a game.The body that is. Most of the parts on it are used. I have aired up and shot it, it works very well.
Color: Raw. Your own canvas to do what ever you want to it
Known Problems: NONE
Asking Price: 300 VERY obo OFFER UP!
Shipping Options: Anything you want to pay for
Trades of interest: CCM T2, or S6.5
Location of item: 63116 STL
What is Included: Gun, dye boomstick.
Lets go over what this gun has. CCM lower tube with a ccm slotted hammer for half block markers It works the same as any other hammer.CCM clamping feedneck Cp regulator,a polished wgp bolt, shocktech .45 slider with a gat autotrigger trigger plate (I have the rest, just to lazy to drill it, If you want to pay extra I will drill the arm though.) Red dye sticky grips, and a shocktech 0* drop and shocktech on off ASA. The pump kit its a check-it products deluxe pump kit. This thing is very smooth and nearly on par with a ccm pump Kit.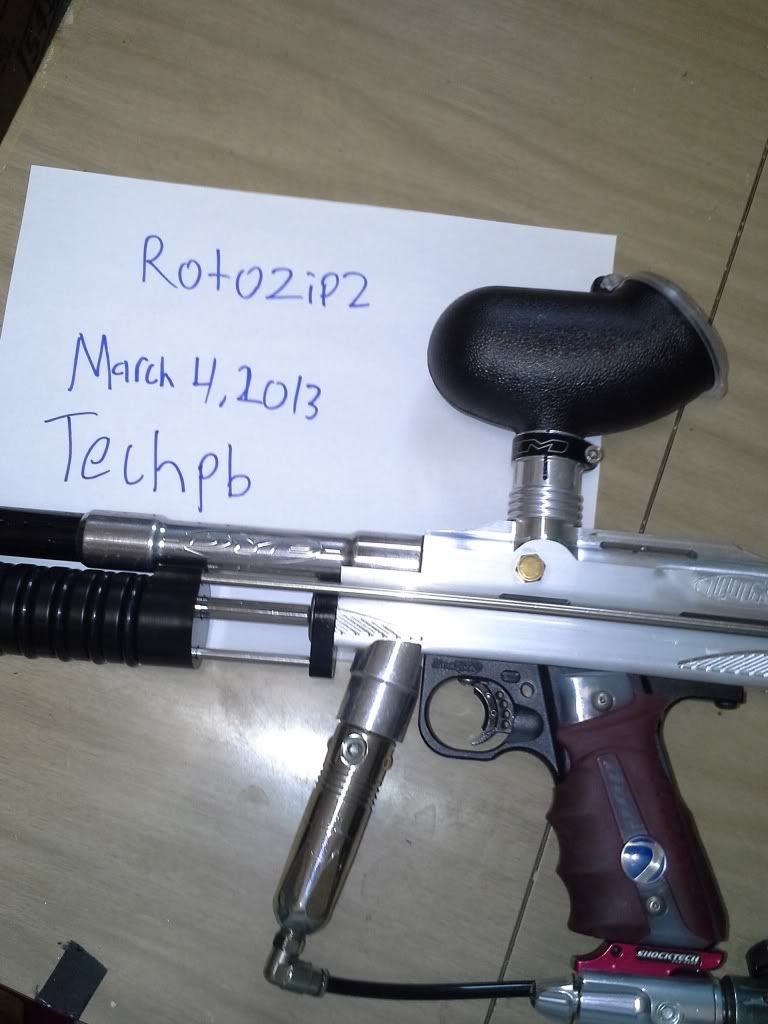 Edited by Rotozip2, 04 March 2013 - 04:33 PM.