The day has come, to sell my beautiful Shocker SFT. This gun is hands down one of
the best
looking markers ever created.
Sadly, I don't have the energy and time to fix it up to 100%. The issues wit hit is that the eyes doesn't work and it chops as a result of that. And the board is very old.
But other than that it does shoot. Edit: It's not got a new eye, but it still doesn't work. I suspect it's the Blackheart board.
I want trades for the most part but if you think you can make me just sell it, give me an offer.
Also, I will ship first as shipping out of Norway will be more troublesome than shipping to Norway.

Marker:
Shocktech Shocker SFT
Condition:
7/10
Color:
Shocktech Factory camo.
Upgrades:
NDZ Trigger
NDZ Spring bolt
Delrin bolt sleeve
Eclipse POPS ASA
Etek 3 HPR
Q-Lock Feedneck
Blackheart Board(Pre 2006)
Known Problems:
Eyes doesn't work, makes the gun chop.
Asking Price:
$400
Shipping Options:
Posten(The norwegian mail service)
Trades of interest:
Make me offers!
Nikon Camera lenses(Not DX)
Macdev Drone or Droid
NXT Shocker(preferably a Private Label one)
Location of item:
Larvik, Norway
What is Included:
Marker and freak kit.
*Updated picture*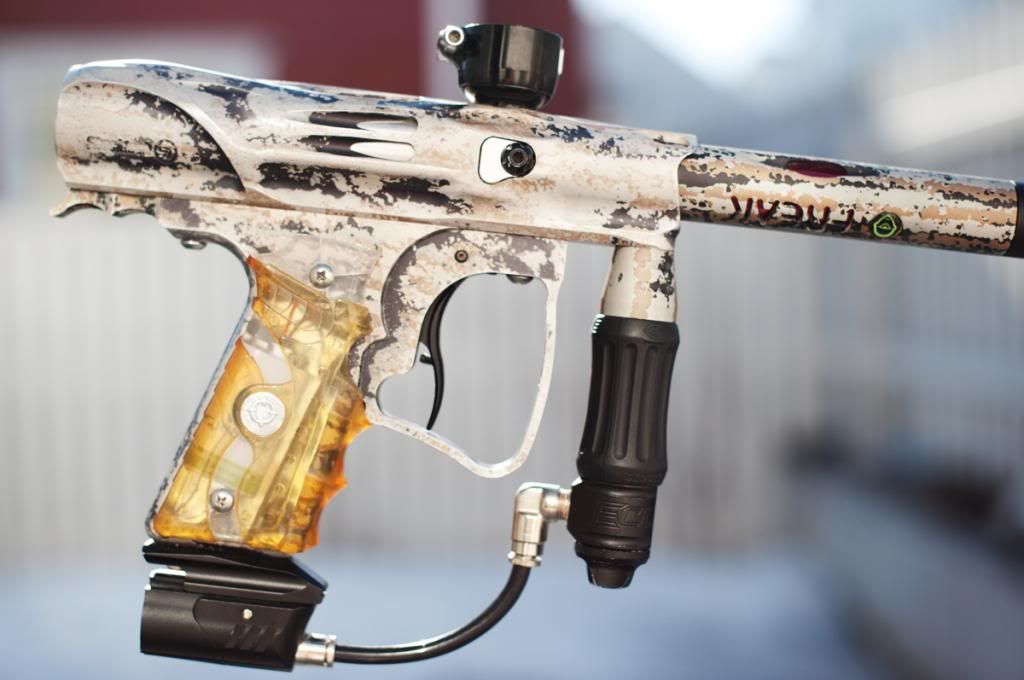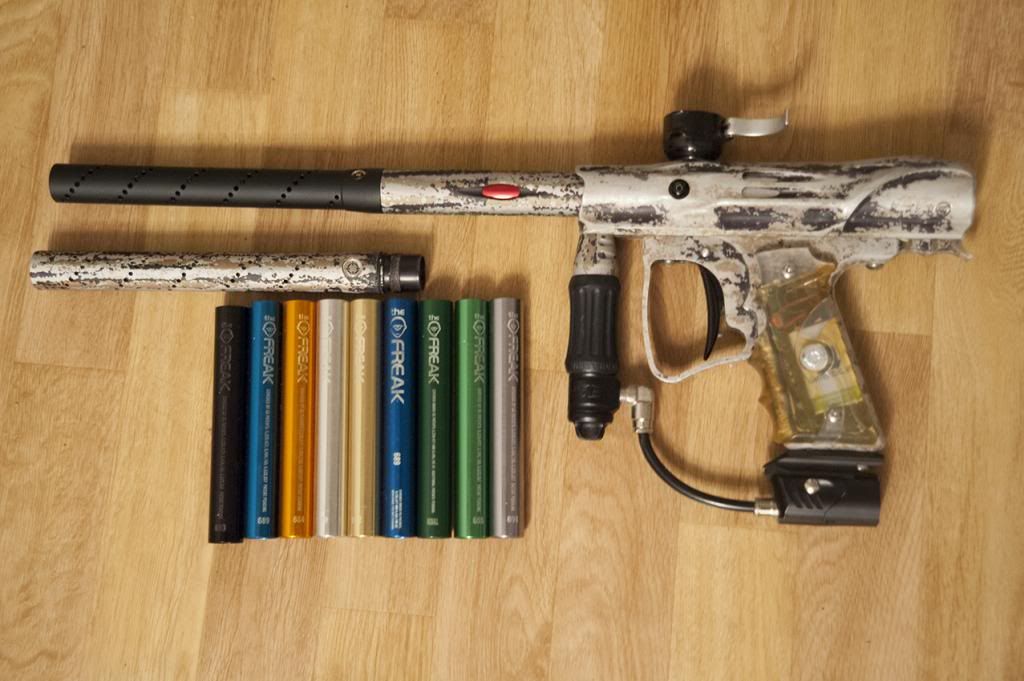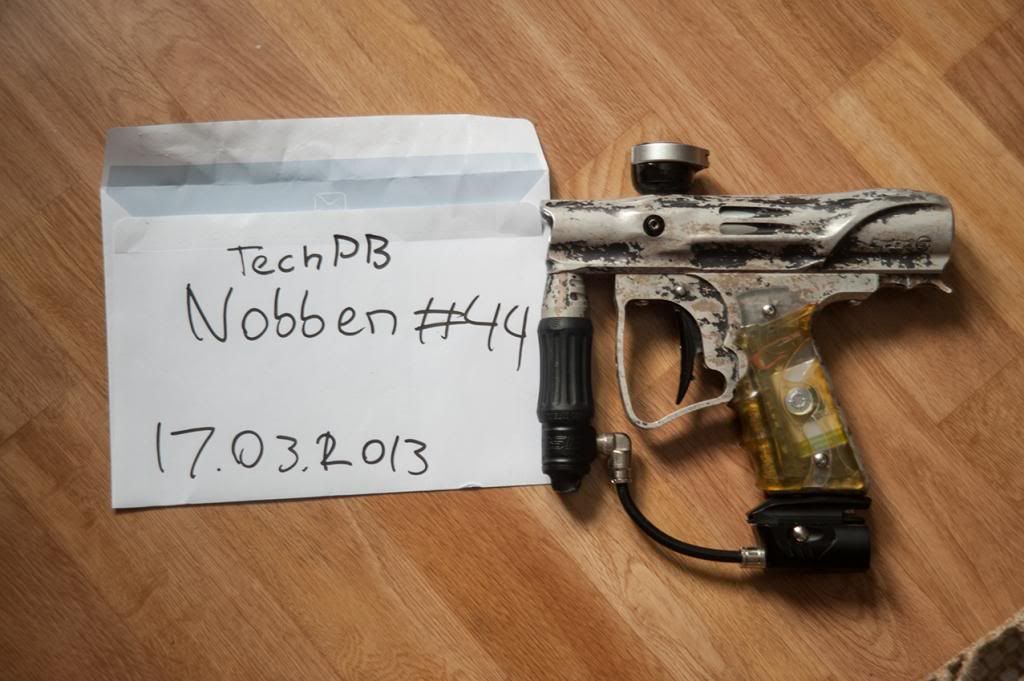 Go to 0.52 to see it shoot.
http://www.youtube.com/watch?v=ttoYxGuNoT0
Edited by Nobben #44, 04 April 2013 - 09:34 AM.