today I have my 2012 vanguard demon for sale/trade. the person I bought it from says it is a 1 of 10 but I cant confirm this. I am mostly looking for trades. i actually just bought a luxe off pbnation so i am no longer looking to trade up. any trades will have to include cash
Marker: 2012 vanguard demon (avalanche)
Condition: 8/10 no real scratches, just some anno wear from playing. the .685 barrel has some good wear on the tip but the .689 doesn't look like It has been used at all.
Color: grey and black
Upgrades: none
Known Problems: none
Asking Price: $600 obo any reasonable cash offer will be accepted
Shipping Options: usps
Trades of interest: axe+cash, alien+cash, cyborg rx, pm8+cash. anything else that would include moneyz
Location of item: south west wyoming
What is Included: marker, barrel back/threads with .689 and .685 stock barrels, charger, charger adapters and original box (kinda beat up)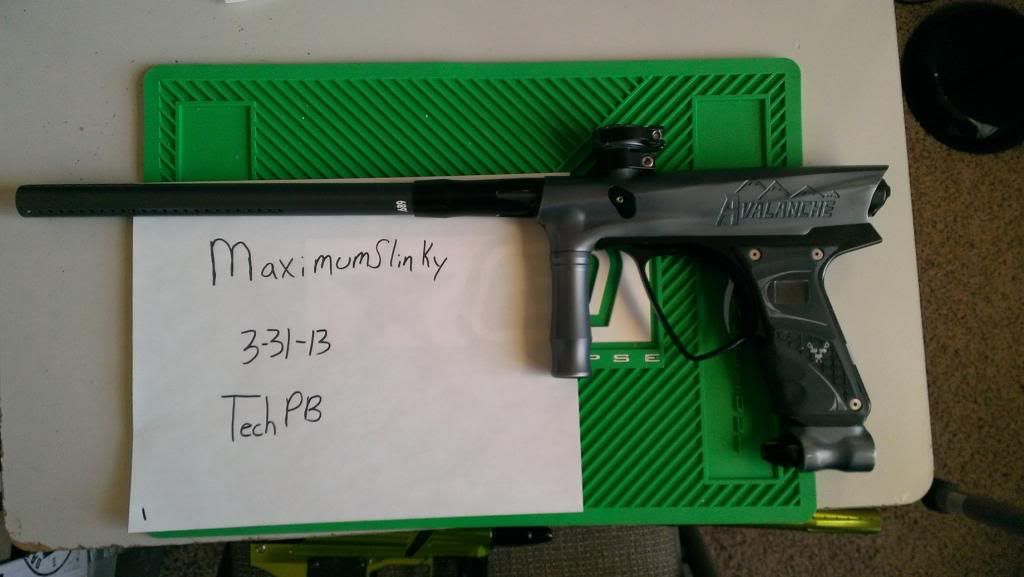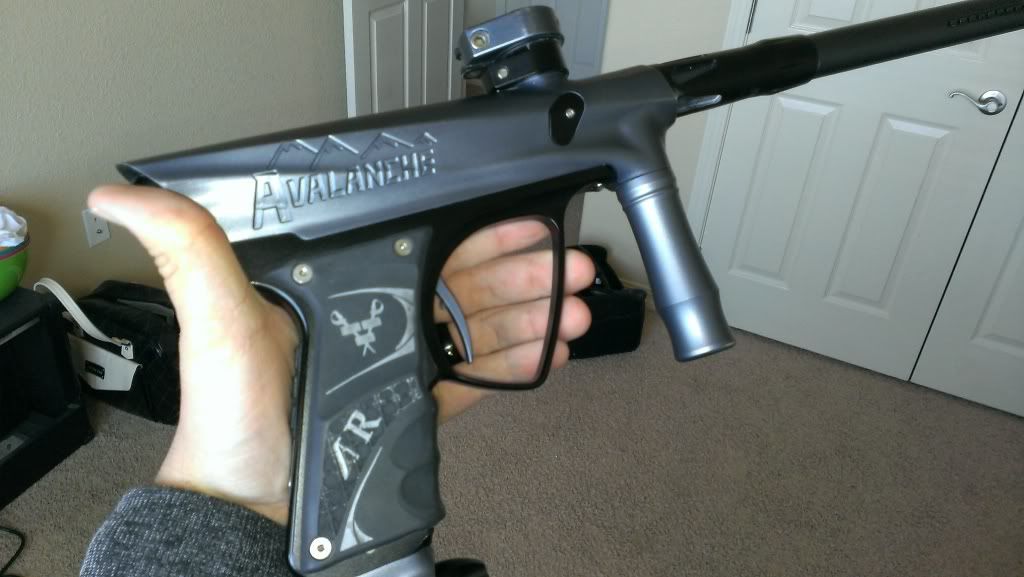 Edited by maximumslinky, 04 April 2013 - 02:28 PM.