i'v seen a few in some youtube videos recently. i havnt seen a forum on here about one yet so i'd thought i'd make one.
imo, 50 round pods are a little annoying to haul around, not to mention the time spent reloading those damn things in those sketchy situations. so why not use 10 rnd. tubes when you need to a have a quick 10 shots and maybe go to the 50 round when you have the time. and even better if using capless tubes. so i bought a 10 rnd tube feed insert from my local shop for $.95. cut a hole in my winchester lid and poxy'd it on.
in case you were wondering, i did put a different lid on it. not the cleanest but it gets the job done and not a bad idea if i do say so myself.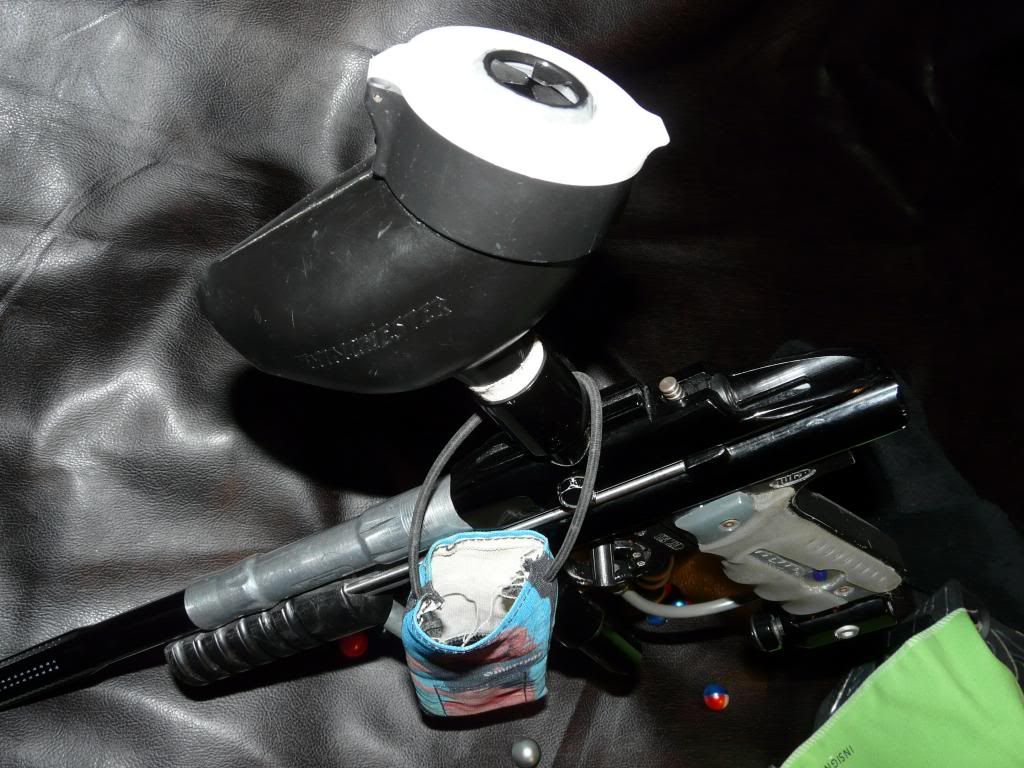 if you guys were wondering what my gun is its a midblocked 02 wgp cocker with ccm parts and a custom hitman mod i made. here are a couple better shots of it
I hope this gives you pumpers out there a good snappy reload idea for stock class if you didnt know about this already.
For those who don't have the tools to make this I'd be glad to make one for you just pm me