So I was bored today and had a spare rem700 stock laying around so I decided to convert my Hammer 7 into a M24 A2 -esk rifle.
FINISHED!
http://www.youtube.com/watch?v=ubkLTCFzzKY
Step 1, cut the grip frame to size. I actually did more cutting than this to make a skeleton grip frame. Even took the safety off: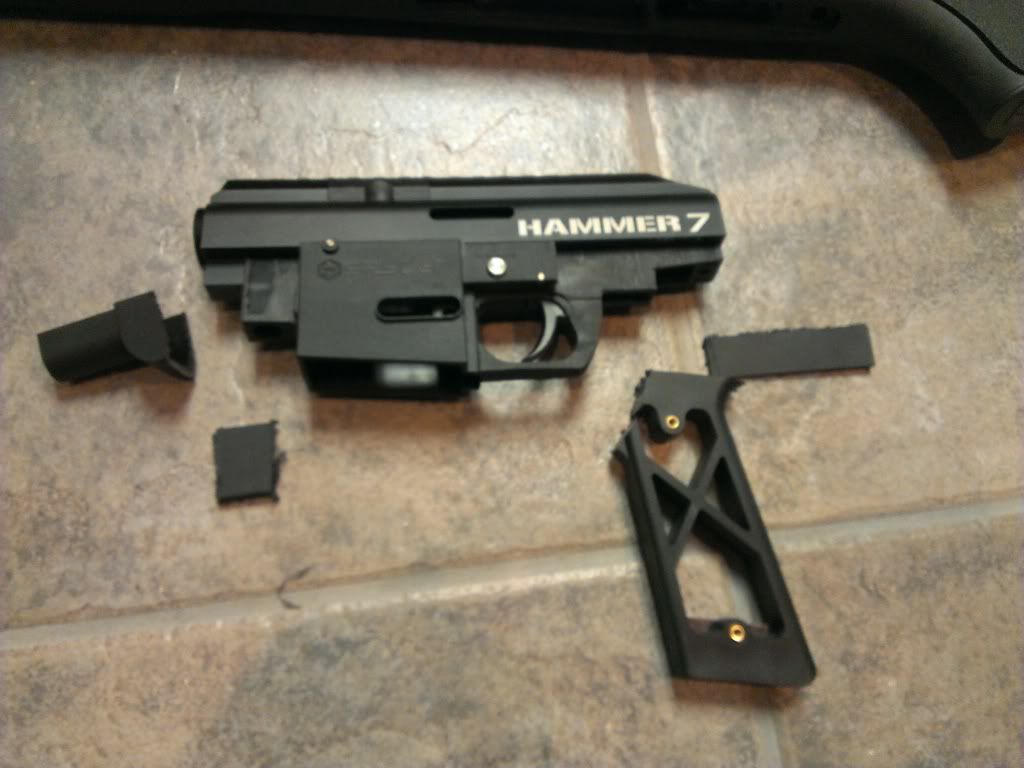 Then I took some unnecessary metal off the breech with a hacksaw and file.
Spent the rest of the day grinding, dremeling, chiseling, filing and sanding the stock so the hammer can fit. Damn Remington really makes these stocks rock hard.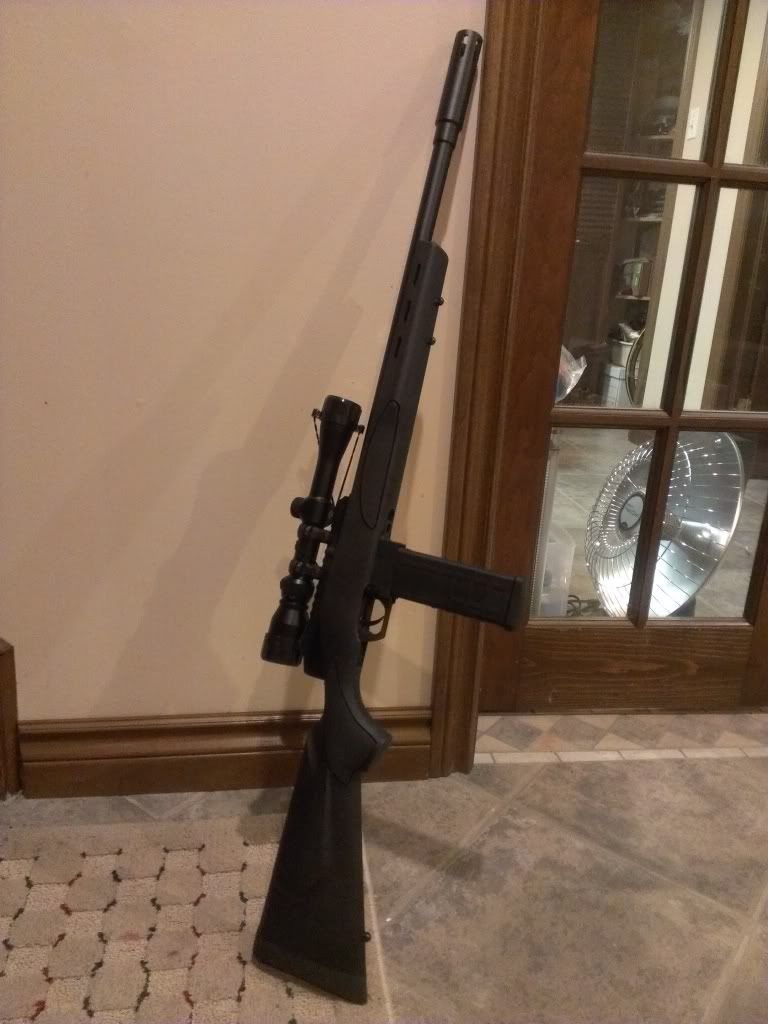 Still need to slap a bolt on her and put a nipple on the bottom.
Stay tuned. Should have her finished the next time I have a chance to work on her.
Edited by Danny D, 01 June 2013 - 10:52 AM.