Ok, recent CRAZE in my area. EVERYONE IS FUCKING GETTING TATTED. Now im not against tattoos if thats your shit than hell go for it. Only problem I have is everyone is getting stupid ass pointless shit. Every dumb slut with uggs and a tanning plan is getting tatted up. Now Like they are not even getting attractive tatts. They are getting stupid Chinese calligraphy like on the back of their necks or some shit. Or my favorite the foot tattoo in whatever the fuck twisted ass native language their ancestors speak. I cant stand it like you dumb slut tatts are supposed to be deep meaningful symbols of profound and life altering experiences.
Visual Evidence.
.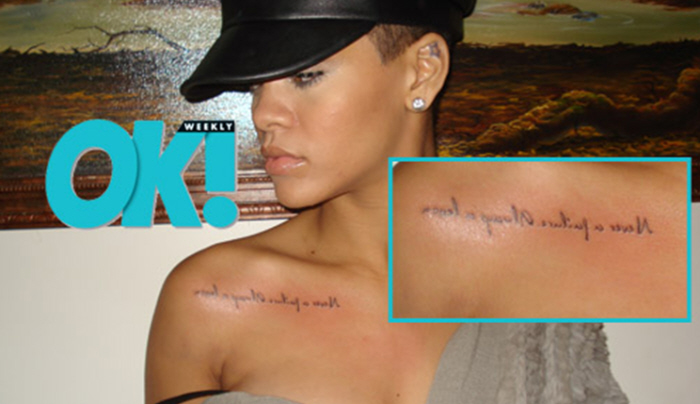 This shit pisses me off to no end like seriously what the fuck are you trying to prove you look like a total fucking idiot and it means NOTHING SIGNIFICANT AT ALL. All you are doing is being a fucking sheep and trying to be trendy and be an INDIVIDUAL like everyone else getting a stupid bullshit tatt. Like I cant stand my fucking generation. I hate all of them. Between, the shit they try and pass off as music and the shit they pull with clothes and now these fucking bullshit tatts. Im done man checking out of this motherfucker. I cant even believe that that people could have gotten this dumb.
Before you ask. No I dont even Grammar Bro and I would love to shit on them.