hey guys after waiting a really long time, i finally got my team jersey. Its a raza mar. Overall its nice with nice padding and it looks cool. The only thing that is bothersome is how hot it can get in it.
The shoulder with sponsors. Aww yeah empire and CPX.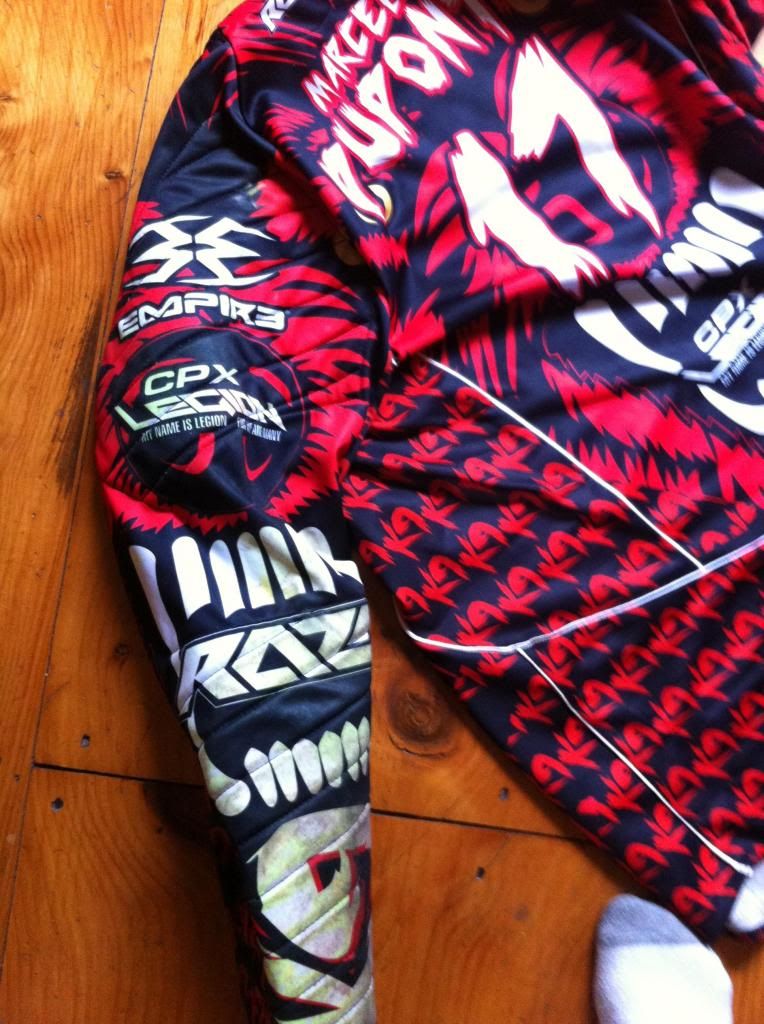 The front with team name and empire logo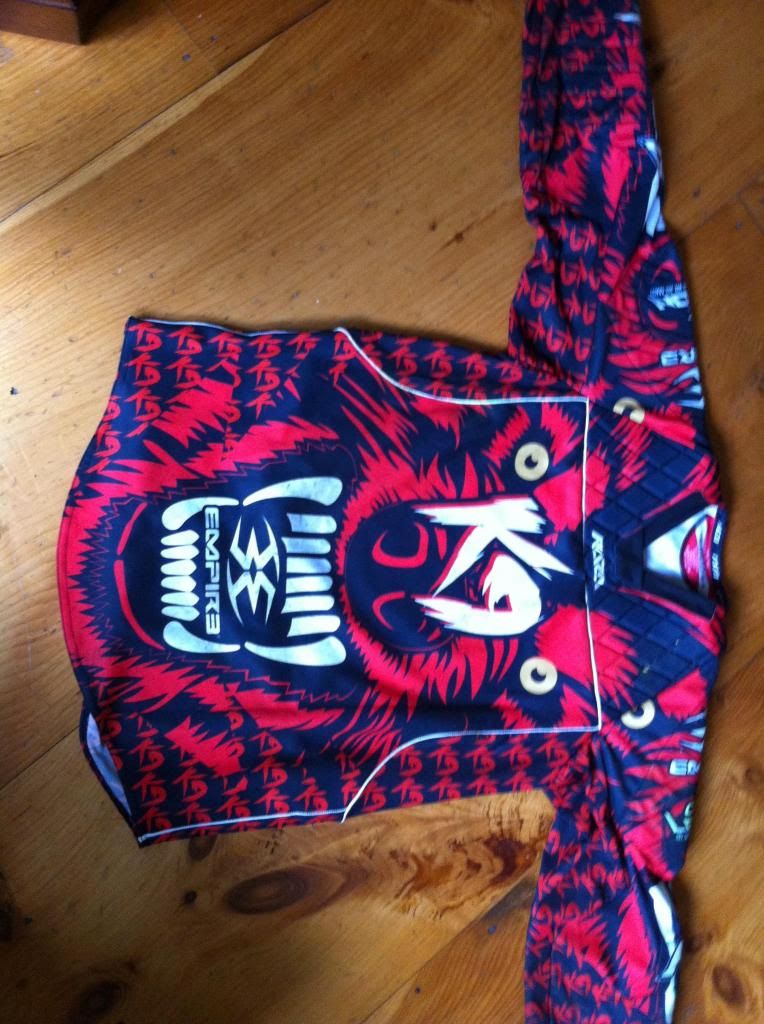 The back with number, name, and the cpx logo.