DECIDED TO KEEP - MODS PLEASE CLOSE
READ THE TRADES OF INTEREST BEFORE POSTING
Hey techpb, today I have for sale my Drone DX. This has served as a wonderful primary gun for me in the six or so months I've had it. Reasons for selling are 1.) I like to whore around and 2.) I prefer poppits.

I take good care of this gun, and it returns the favor. I just re-lubed it in preparation to sell.

Anyway, I'm trying to simplify my collection for this fall, and I'm trying to get some cash to save up and buy a gun in the next price range up. If you've read this far, thank you for not skimming.

Here are the details:

Marker: 2011 MacDev Drone DX
Condition: 8/10 normal wear but shoots great! Biggest sign of wear is the screws, but they still screw in and out just fine with the right size allen key.
Color: Orange and Black
Upgrades: Freak Barrel with 3 inserts (.675, .679, .684)
Known Problems: None!
Asking Price: PRICE DROP! $365 $335 obo (no lowballs)
Shipping Options: Anything but USPS (I've had some horrible experiences with lost items and no tracking codes)
Trades of interest: Ego 10 (I would add) or Etek 4. Other than that, any mid to high end poppits. I have some money to add for the right gat. No downgrades please, no 2 for 1s, none of that. I love the color red, so if you have any smexy red guns you wanna offer me, I'm all ears.
Location of item: Massachusetts
What is Included: The gun, the freak barrel with inserts, and I can include the pinokio too if the deal is right.

Pictures: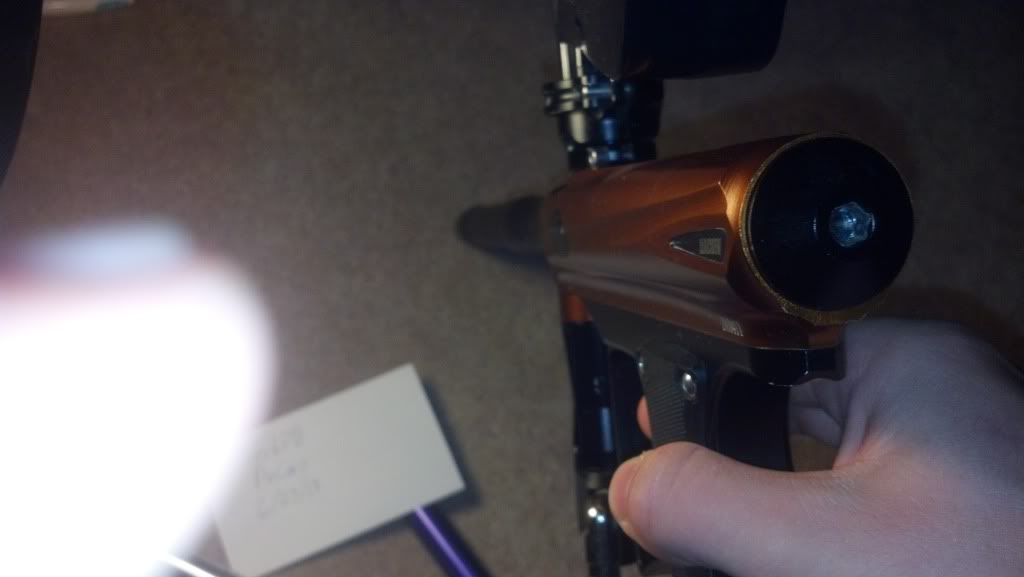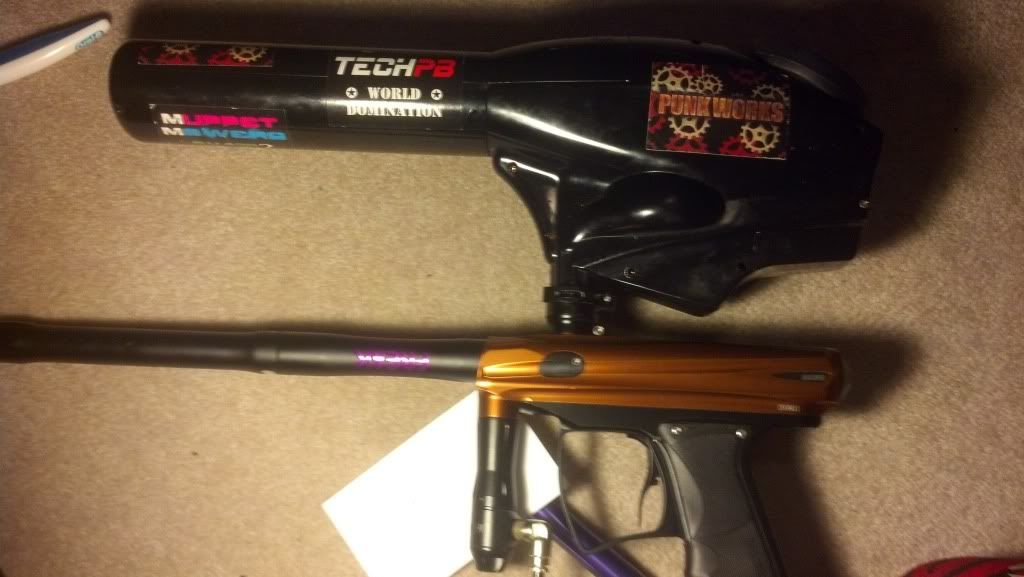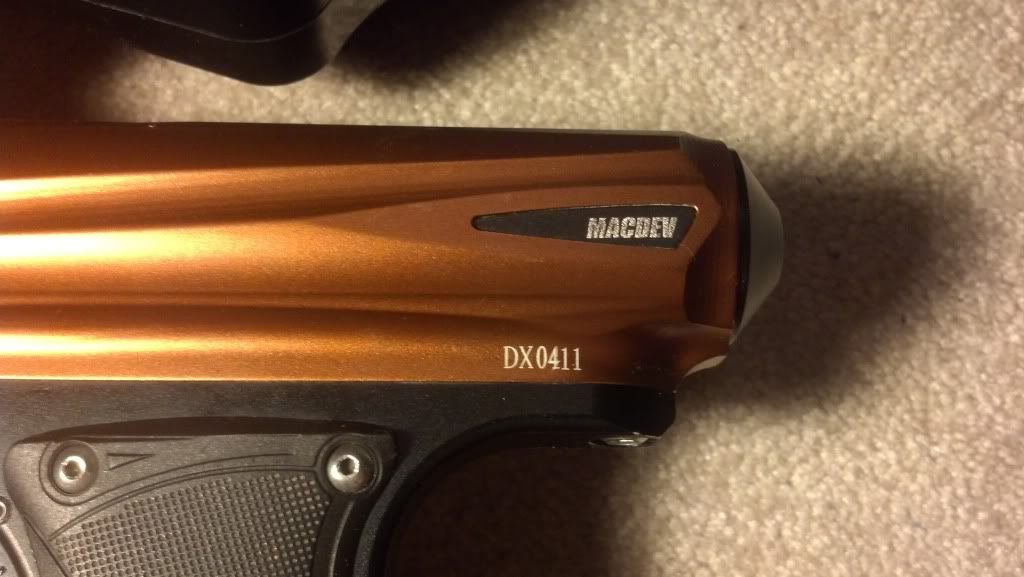 Shooting video link:http://www.youtube.c...h?v=FYgGy_vJ3rA
Edited by PieCars, 09 July 2013 - 07:48 PM.