Well my DM11 finally came in the mail today, first imperssions are very good, feels fantastic in the hands. Was a little dissappointed in the guy I bought it from though, he had over 700+ feedback and when I got the gun the front rubber was torn and glued together with what appears to be some sort of kids glue stick. Naturally that came apart within the first couple times holding the gun. But I just tossed some hockey tap on there and took it outside to take 'er for a test drive and I've gotta say... I'm in love. The thing shoots amazing, I was a little concerned about the trigger when I first held it, but once it was aired up and slinging paint I could walk it fine
  I've got a woodsball league event in 2 weeks and I'm really looking forward to using this beauty. Here she is in all her glory. Special shout out to Nobben for making the urge to try a DM too strong to resist.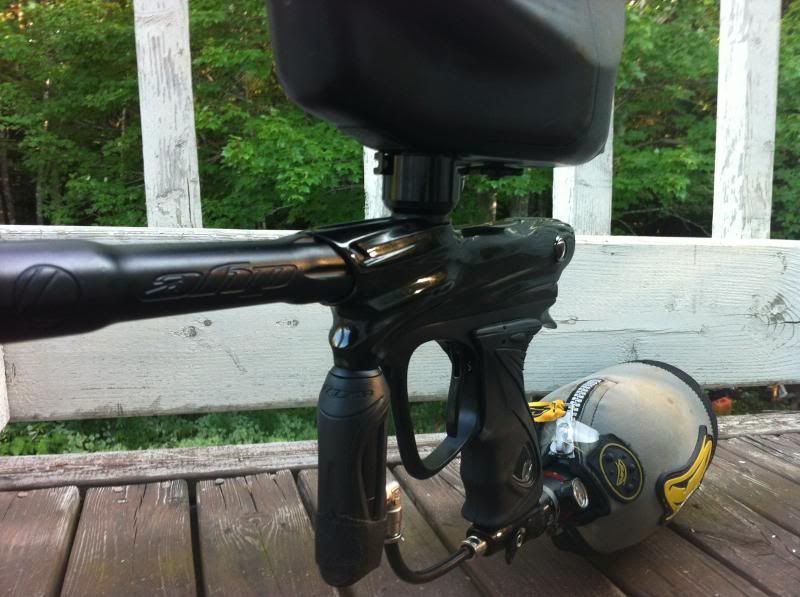 Oh I've got an NT tip on there because I had one on my Shocker and I like the look of the NT tip more.
Edited by NBTIppy, 18 July 2013 - 05:48 PM.