Marker:Tiberius T9
Condition: 8/10
Color: Black
Upgrades: none
Known Problems: infrequent, easy to fix air leaks, simply unconnect and then reconnect air supply (likely user error)
Asking Price: REDUCED - Reduced again - $215
Shipping Options: UPS er USPS
Trades of interest:Offer up
Location of item: Northwest Arkansas
What is Included : The Tiberius t9 marker, with all add ons that shipped with it minus the useless laser sight, along with a remote hose.

I quit playing a couple years ago, but started back up again today. It had been sitting in my closet for a while but shot consistely all day with only one minor air glitch that was quickly resolved, by turning the air hose off and on again. Hate to let this sweet piece go, but its just not for me.

I can upload more pictures if you want, just ask!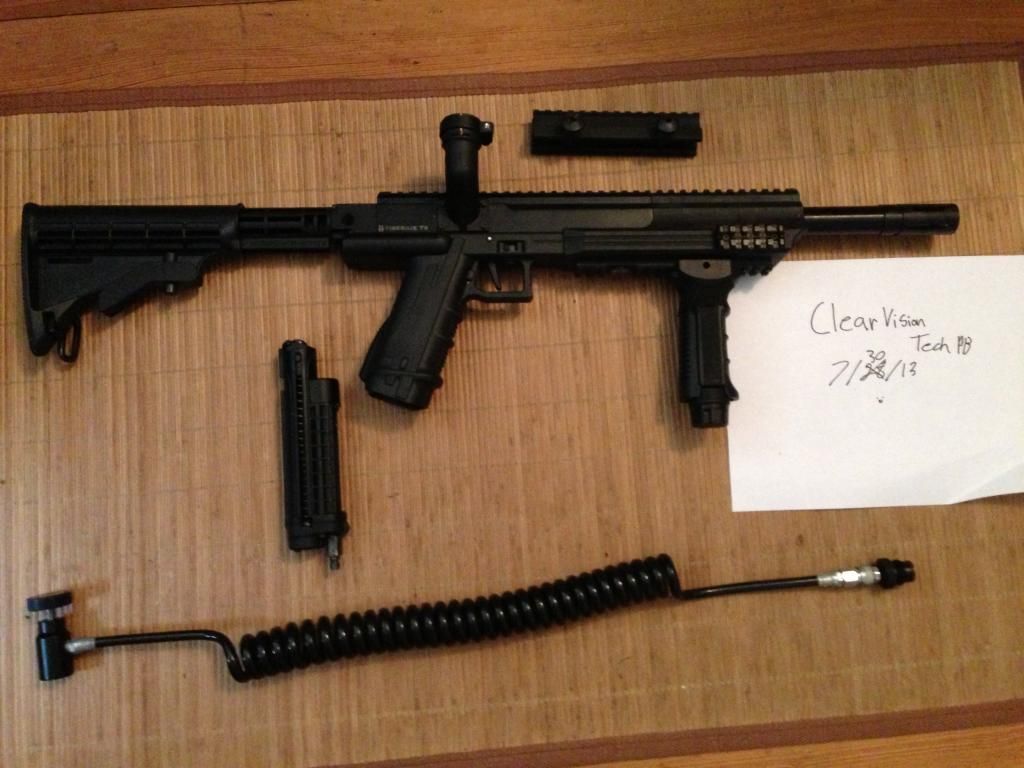 Edited by ClearVision, 19 August 2013 - 02:09 PM.