So I've seen the drone footage, and been like "Whoa!". I want that... but, getting a drone that can carry my high end camera... Yeah, not in the budget. 
Looking at the footage the best fish eye stuff was from 20 feet or closer to the ground, so I went into my garage, and noticed my telescoping tree trimmer in the corner... 
I took off the saw blade, and removed the tree branch trimmer blade, and mounted a piece of angle iron to the trimmer hinge. Then bolted my Sony HDR-SR1 with my fisheye lens to that! I can pull the cord and it tilts down the camera! Because it is spring loaded, I can hold it in position with the cord, and get some REALLY cool perspectives on paintball! Check it out, I built this for FREE using parts I had laying around! 
If you are like me, and get shot out quickly often in games, just keep this in your trunk and you can grab it after you are eliminated, and film until the next game!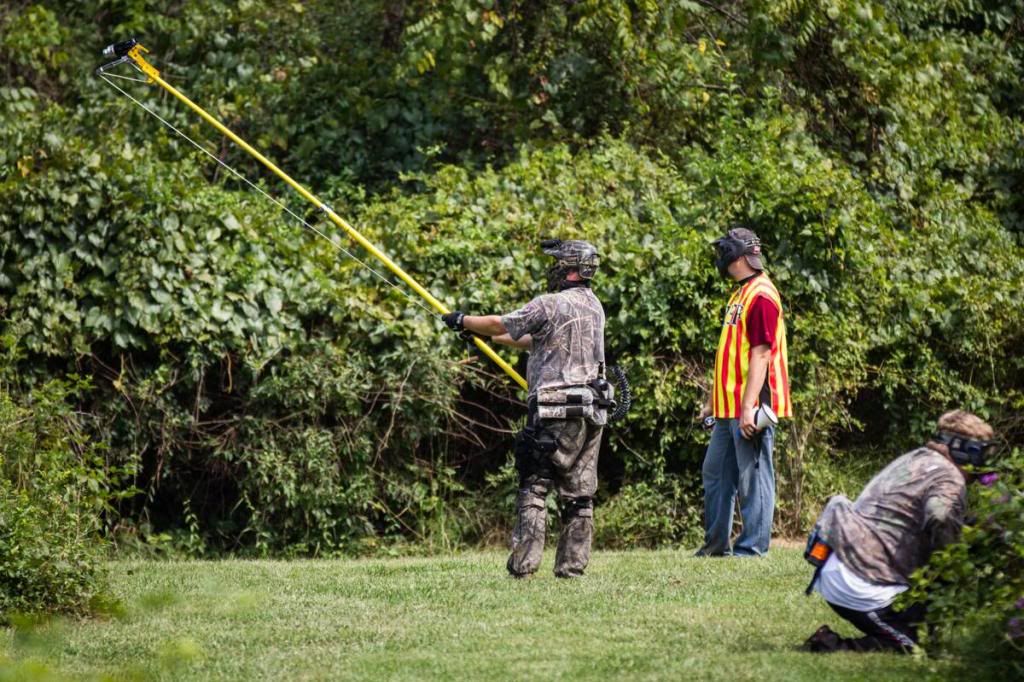 I call it the BoomCam!