Hi there,
I have a stock below I want to convert into a paintball marker.  I want to poll what I should do given the materials I have to work with.  I want something that will eventually sell, so popular opinion is what will win the decision. 
I have a semi auto mech vibe (enmey) that I am inserting into the center stock below (VZ 24 used in ww2 by germans, stock was shot by enemy and then was decommissioned for drill purposes)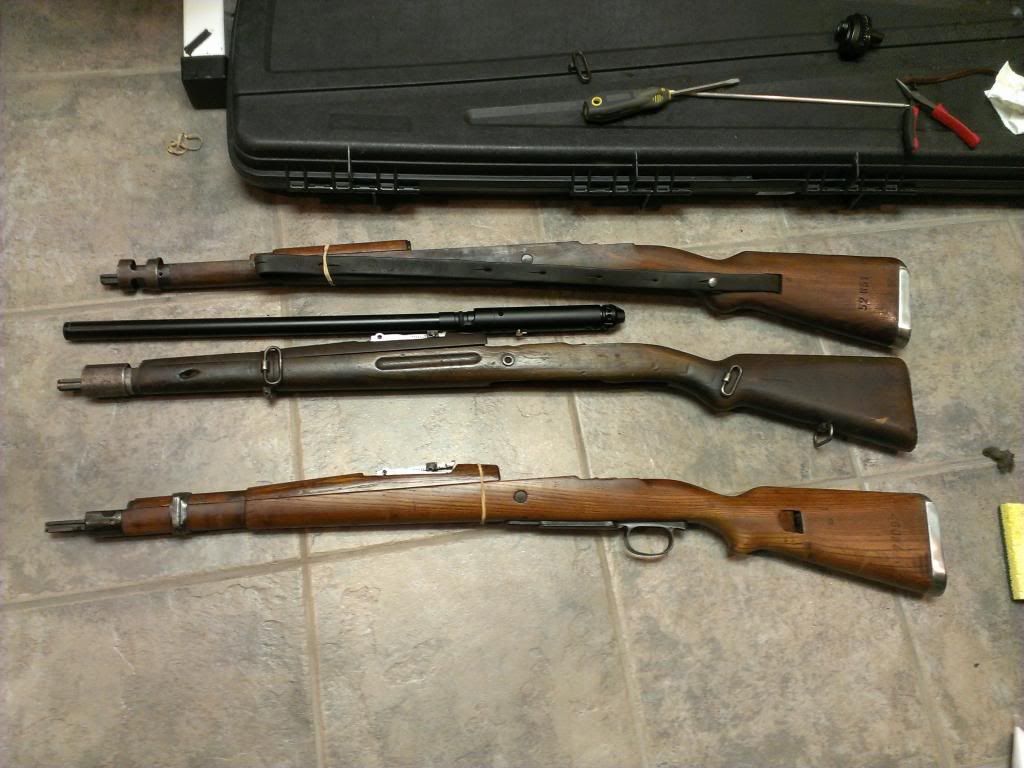 Option 1: Cut off bayonet lug, turn it into a garand inspired build:
Option 2: 
Although its an incorrect action (semi instead of bolt) turn it into a K98 for looks alone. I will most likely replace the handguard with a k98 ish one and keep the mauser sight shown. 
PS. The top stock I will be converting to a K98 pb marker as per my other bolt action sniper build (see sig).  The bottom will be used to restore a real firearm. The top and middle stocks being drill purpose makes them unable to be safely used for putting on firearms (due to damage/tolerances etc), so it is ethical to use these for pb purposes. 
Edited by Danny D, 18 October 2013 - 06:53 PM.