Marker: 2010 Proto PMR
Condition: 8.5/10 cosmetic, 9.5/10 functional easy
Color: Black with black/yellow grips
Upgrades: CP clamping feedneck, wired eyes (not the junk stock ribbon eyes)
Known Problems: none, no bolt stick or fsdo either
Asking Price: SOLD SOLD SOLD $150 paypalled and shipped firm--this marker shoots great
Shipping Options: ups or fedex ground, with tracking provided
Trades of interest: BNIB spire, rotor, z2. I don't want a used hopper. Feel free to offer other paintball items. I am in the player's club, meaning that you will ship first. If you are not cool with the rules of this board, do not offer a trade.
Location of item: Oviedo, FL
What is Included: PMR 10, zip up case in good condition, barrel in 8.5/10 condition with some tip wear as shown, spare grip screws, some wear on the grips
I am not the original owner. I bought this off of Ebay in deplorable shape. Since then it was cleaned very thoroughly, fixed up, and has been adult owned and cleaned/lubed after every use. I serviced the reg recently as well.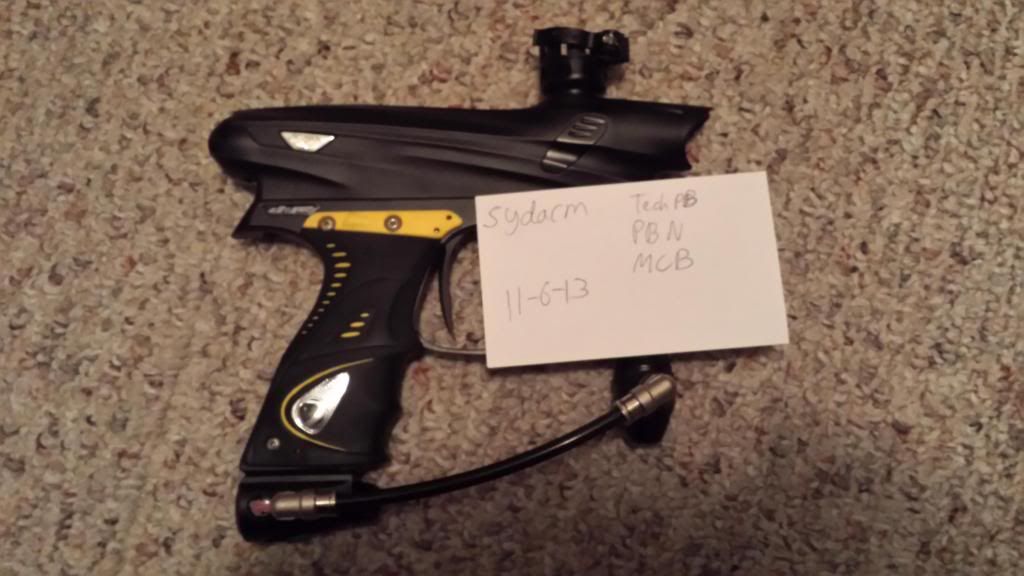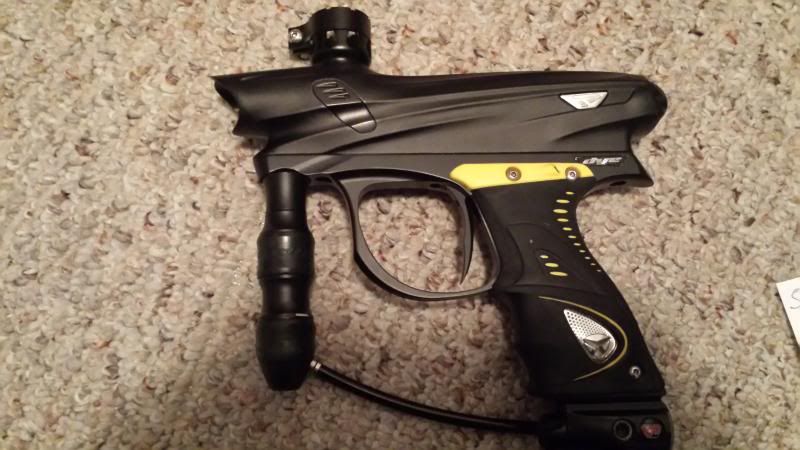 breech has almost no wear at all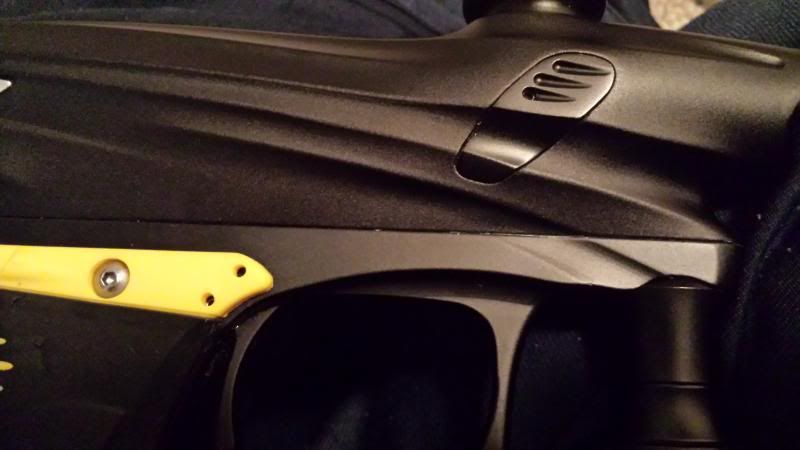 I made the wired eyes fit. As such, there is a small (small guys) gap between the body and the frame. I tried to stick my note card from the 1st image between it and it could not slide in anywhere. It will trap a little bit of paint. The tradeoff of the gun working perfect was well worth it to me. You will never notice this when playing. Noone else will either.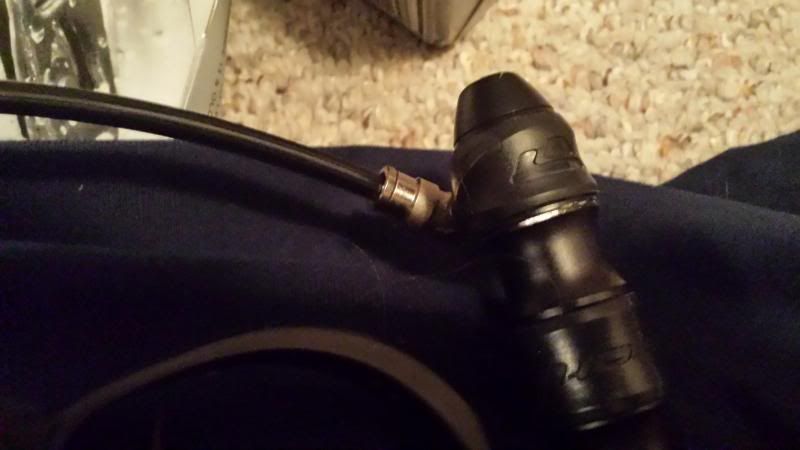 To a lesser extent, there is some marring from allens on the underside of the reg.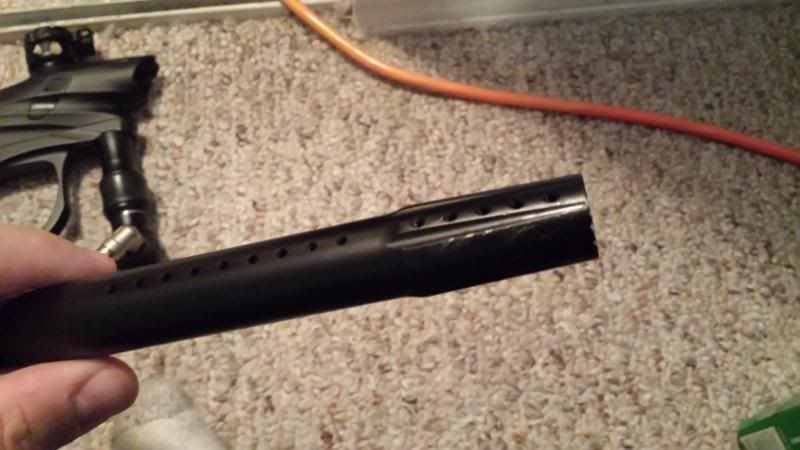 mild tip wear as seen on the stock barrel
video:
Edited by Sydarm, 14 November 2013 - 08:10 PM.