Ok, recently Disney has converted to RFID chips in their passes, and they have rolled out these new wristbands
Before you used to use paper tickets (which was a nightmare), now they have these awesome RFID readers at the entrances. No more turnstiles, you walk up, put your card on the reader, it lights up and you are good to go!
Anyways, the Fast Pass program, has been replaced with the RFID chips and is now called "Fast Pass Plus", or "FastPass+"
For Annual Pass Holders, you can now go online, and select 3 attractions to have Fast Pass for. This is awesome because before, you could only choose 1, and you had to visit the area where the ride was to get it. You couldn't get more than one, and you couldn't get a second one until AFTER the expired for the ride you got the ticket for. So if you got a fast pass for Space Mountain from 2:30 to 3:30, you couldn't get another fast pass until after 3:30. This sucked because at 3:30, nothing else had fast passes available (or it was at 11PM)
Now, you can pre-select 3 rides. Now here is a trick - Even if you aren't a Annual PassHolder, if you are staying at the resort, you STILL can get this capability.
A new trick is to make reservations at the Wilderness Lodge for a campground for $60, and this now gives you FastPass+ for TWO days, for up to 10 people! You can hit Magic Kindgom on Saturday, and Epcot on Sunday for $60, and have 6 total rides reserved under FastPass+.
Some suggestions are to choose the HIGHEST wait rides in Magic Kingdom such as-
Space Mountain
Buzz Lightyear (boys) / Ariel (girls)
Splash Mountain
Peter Pan
Winnie the Pooh (toddlers and kids)
Most of the other rides in Magic Kingdom, such as Pirates of the Caribbean, Carosel, Teacups, Its a Small World, Haunted Mansion usually don't have more than a 30 minute wait. But the 5 listed above, ALWAYS have a HUGE wait (90+ minutes). So FastPass+ those rides and it'll save you almost 5 hours of waiting.
In Epcot, the 3 rides I suggest are-
Soarin 
Test Track
Maelstrom (Norway).
Spaceship Earth rarely has a long wait, Nemo never has a wait, Ellen's Energy Adventure is usually empty, The Land is always empty (which is next to Soarin), Mexico never has a wait. 
Soarin always has a 90 minute wait, Test Track has a 90 minute wait, and Maletrom usually has about a 30 to 45 minute wait (which is bizzare because it's a 5 minute ride). So that's almost 4 hours of waiting you get back. 
In the example above, if you add up the time in Magic Kingdom saved (5 hours), plus the time in Epcot saved (4 hours), plus the fact that you get free parking ($15 per day = $30) because you are staying at a resort, you can EASILY see how the $60 investment into the campground is WELL worth it.
9 hours of waiting, plus free parking ($30 value) for $60?
Plus, you get the new Disney Magic Bands, and if you book it in advance, you can log on to your MyDisney account and select your band colors.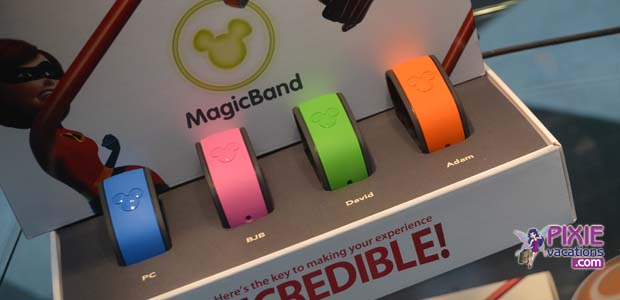 Just looking out! Enjoy!