Posted 26 August 2014 - 02:51 PM
Are there any places within an hour of barrie that has BYOP days?

---
Posted 18 September 2014 - 06:23 PM
I'm from flagswipe which is 2 hrs from Barrie which is quite a ways but we have byop on Sundays at outdoor. Although i assume that isn't an option. I believe Crazy Bills in Paris, Ontario has byop multiple times a week and isn't as far of a drive.
Hayden
Flagswipe Paintball
Lead Slayer For Dirty Army
2015 Axe Pro- Empire Z2- Ninja 68/45- E-Flex
---
Posted 31 October 2014 - 07:07 PM
Vaughan Paintball doesn't have BYOP but is super cheap.
Dye XX Ironmen Edition DM14- GI Grill-Ninja 48/45-Empire Z2
IFyouAREunder18andYOUpayFORyourGEARputTHISinYOURsig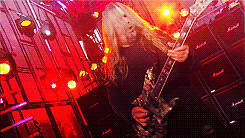 TECH PB HEAVY METAL FAN CLUB  http://www.techpb.co...metal-fan-club/
---
---
0 user(s) are reading this topic
0 members, 0 guests, 0 anonymous users