DO YOU HAVE AN ANGEL. ARE YOU TIRED OF PEOPLE BAD MOUTHING WDP AND WANT TO SHOW HOW BADASS ANGELS ARE THEN THIS IS YOUR CLUB. THIS IS A CLUB AND CONVERSATION CENTER FOR ALL ANGEL OWNERS
SACRED SCRIPTUR
1. you must post 2+ pictures of your angel
2. your must post here on a regluar basis
3. if you dont like angels, get out
4. after posting your pictures, pm dumbdumb to get your sig banner
5. any angel, any year, any model, we dont discriminate as long as its an angel
6. if you dont own an angel but WDP/FATBOY gear then you can apply too, same rules apply
7. ALL TECHPB RULES APPLY!!!!
8. no question is a stupid question, if you are rude you will be reported!
9. we have ranking based on jobs of this clan
10. if you dont own any angel gear but still interested in promoting angel and helping us out post and we will add you to the clan with your job
Remember, this is for angel owners to come and chat about angels and show what they own. Not only is this a club but also a help center and information center about angels. If you have any troubles or questions we will do our best to help you out. Understand just because i am the president doesnt mean i know everything about WDP ill try to answer the best i can but hopefully we will have enough members that can answer any questions someone might have.
SHIRTS AND STICKERS ON THE WAY!
Links for Angel Needs
ANGEL WEBSITE
ANGEL OWNERS FORUM/GROUP
heres mine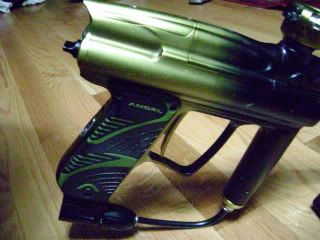 arch angel=president
seraphim=vp
cherubim=council
thrones=regular members
guardian angels=members that dont have angels but still support and promote this clan
DK OWNZZZ!!!! I WHENZ!!
Arch Angel
Kyle19
Seraphim
D.K.
DumbDumb
Cherubim
JamesFitzPatrick
Bang_Switch
Black_Mage
Thrones
whats_an_a5
cockerpunk
preemptive stike
Mcjester- Angel Asia
MO1R
alexp162002
maximumslinky
TehJackal
moon
Dune Dx
chaldy
EarlyBird
PBNationisbest
Cgballer
DYENTPaintballer
Vegard
3migo
inclininggerm
NuMnUm9000
OEFVetran
fsugonoles63
Sasquatch
dizzart
saintnoir
Nobben #44
mpg2384
TeamKamikaze
arsenal9412
Guardian Angels
Edited by kyle19, 17 January 2011 - 11:23 PM.