The basic principle of voided warranty, is to cross borders, to make things that make people wonder, to make something your own... This is my Current Cocker Project, Hope You all enjoy..
What It Started out as:
(Stock Image, Taken from Talfuchre of Pumpenstein)
Forgot to take any "Before" Pictures, Or, During for that Matter.... But, As it sits when it last left my hands (Minus, Quite a few things)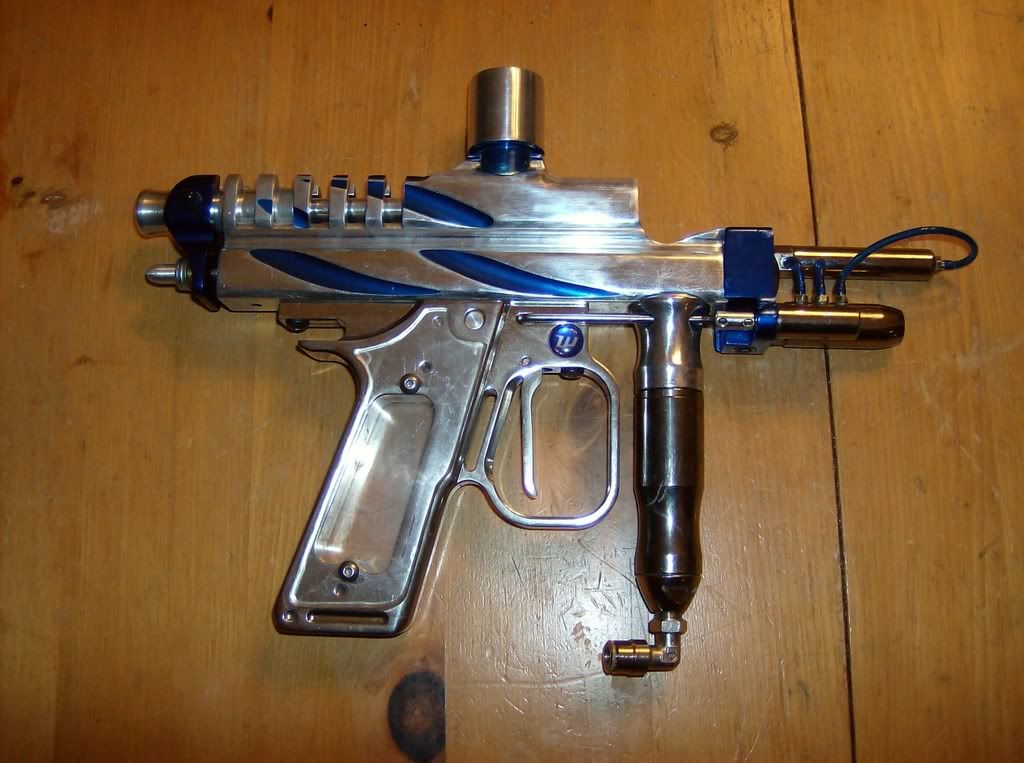 Since That Photo:
- EBlade
- Kaner Kit
- Palmerized 3 Way
- CP Shorty Regulator
- Milled Back Block
- WGP Drop Forward
- Evil BeaverTail
- Trinity FeedNeck
- CP On/Off ASA
Right Now it is having a Bit more milling done, and though, It pains me to say it, Drilled and Tapped for Eyes. So, It will be staying as an E-Cocker, And not going pump... (Well, For now anyways.. Could always mill an eye cover to patch up the body)
Whats Coming Up:
-Annodizing all the silver, Black, Keeping the blue...
-Contract Killer Laser Engraving, Plus, Maybe "HOLLYWOOD" done on the side
-Lightened Cocking Rod
-Lightened Back Block (more)
-Lightened, Well, Basically EVERYTHING I can...
I will post Updates as they come.